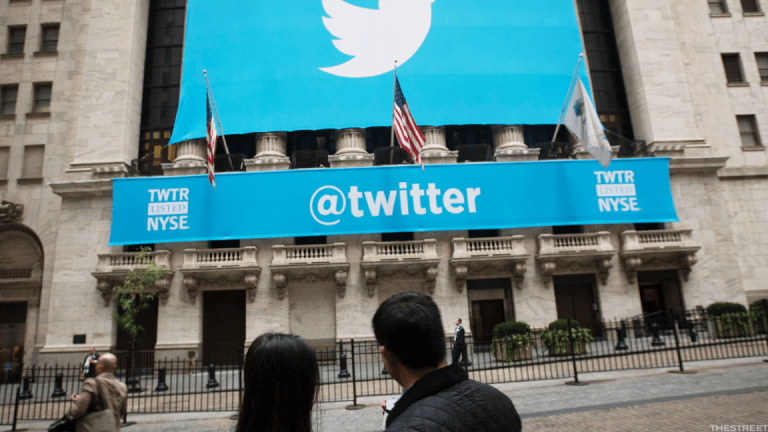 Twitter: Don't Miss This Turnaround
Twitter is better positioned today than it has been for a long time. Yet its shares remain unreasonably cheap.
Twitter's  (TWTR) - Get Twitter Inc. Report  turnaround is making solid progress and the company is generating its strongest cash flows ever. Yet, Twitter shares are more than 20% lower than they were a year ago (a negative note about their prospects on Thursday hasn't helped).
Nonetheless, Twitter's steadfast resolve to be relevant and engaging is evident. Here, I argue why Twitter's shares are cheap.
Network Effects Are Underappreciated
CEO Jack Dorsey is determined to build on Twitter's success in getting its users to engage with  accounts of interest to them. In the near-to-medium term, Dorsey believes Twitter has an opportunity around live events that will increase users level of engagement. For instance, Twitter has improved the manner in which interesting events surface.
Twitter has also made a push to make users feel that their online interactions feel as close as possible to offline real-time conversation. The idea is to get users to go beyond just tweeting what happened and towards sharing how they think and feel about a certain event. Twitter wants to be the go-to place for users to understand the perspective of others interested in a certain topic.
Changing Reporting Metrics - More Transparent
Moving on, Twitter has stopped reporting its MAUs (monthly active users) and is instead disclosing its DAU (daily active users). Twitter believes that this metric is more transparent and pertinent to advertisers. Twitter believes its key differentiator is that its audience is switched on and receptive, rather than just passively consuming media.
Congruent with its focus on timeliness, Twitter believes it helps advertisers understand what they are buying. When advertisers come to Twitter, they have a specific campaign objective in mind and want to know how many people are able to see their ad on an average day.
Stable Revenue Growth
Twitters has been an interesting company to follow. A few years back, in 2017, its revenue growth turned negative, forcing many investors to question whether Twitter was just a fad or here to stay.
However, throughout that period Twitter continued to generate strong cash flows. And more recently, through Q1 2019, Twitter continues to generate strong cash flows. In fact, it's realistic to expect that Twitter will finish 2019 having generated more than $1 billion of adjusted free cash flow.
Again, as the graph shows, Twitter's top line appears to be stably growing at above 15% year-over-year, implying that Twitter has long ago passed its 2017 turnaround-year.
Valuation - Large Margin Of Safety
Twitter has strong competitive advantages which investors are not sufficiently pricing in. As the table below shows, there is no question that market sentiment has turned against tech.
Compared with a year ago, when investors were exuberant about tech, sentiment towards tech is much more mixed now.
With the exception of Snap (SNAP) - Get Snap Inc. Class A Report , which is up close to 150% in 2019, the rest of Twitter's peers are seeing investors shy away from them, despite these companies delivering impressive results.
It is perhaps ironic that four to five years ago, Twitter's free cash flow was hovering somewhere between negative $120 million to a small positive amount, yet investors were willing to pay close to $50 per share. Today, Twitter is in a much stronger position in terms of cash flow, but investors are unwilling to pay more than $37 per share.
What's more, unlike Alphabet (GOOGL) - Get Alphabet Inc. Report  and Facebook (FB) - Get Meta Platforms Inc. Report , Twitter is not facing any investigations by the Federal Trade Commission or Department of Justice.
The Bottom Line
Twitter's stable double-digits revenue growth shows that that advertisers recognize Twitter's ability to reach a large and engaged audience that is passionate about specific events, such as sports or live events.
Yet Twitter's present valuation doesn't seem to fully reflect the opportunity at hand. In time, investors will look back and realize just how cheap Twitter was.
Alphabet and Facebook are holdings in Jim Cramer'sAction Alerts PLUS Charitable Trust Portfolio. Want to be alerted before Cramer buys or sells these stocks? Learn more now.
The author has a long position in Facebook.