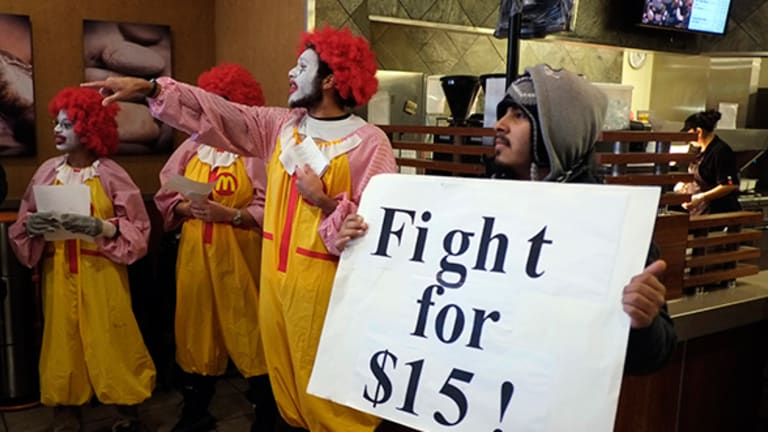 Jacking Up Minimum Wages May Be the Worst Thing a Company Can Do, New Study Reveals
Ouch.
A new, working study shows that hiking the minimum wage may be the worst thing a company can do for its workers.
Preliminary research released on Monday, June 26, from a group of economists at the University of Washington shows that Seattle, in raising its minimum wage to $15 an hour three years ago, may have increased the costs to low-wage workers by a 3-to-1 ratio rather than benefiting them, according a report on the study in the Washington Post. 
While conglomerates like fast-food giant McDonald's (MCD) - Get Report have come under fire for not paying their employees a fair wage sustainable to live, the university's study, published by the National Bureau of Economic Research, showed that companies ended up being unable to pay their workers the $15 an hour and, as a result, reduced hours, eliminated new-hiring opportunities and in some cases laid off workers.
The study estimated that the average low-wage worker in Seattle lost $125 a month due to the wage increase, the Post said. The university's report has not yet been peer reviewed.
Last week, Jefferies reduced its earnings outlook on Sonic Corp. (SONC) because the drive-thru burger joint chain saw wage inflation in Colorado of 11% in its recent third quarter. The inflation could be the result of Colorado passing Amendment 70 in November, which raised the state's minimum wage to $12 an hour from $8.31.
Visit here for the latest business headlines.