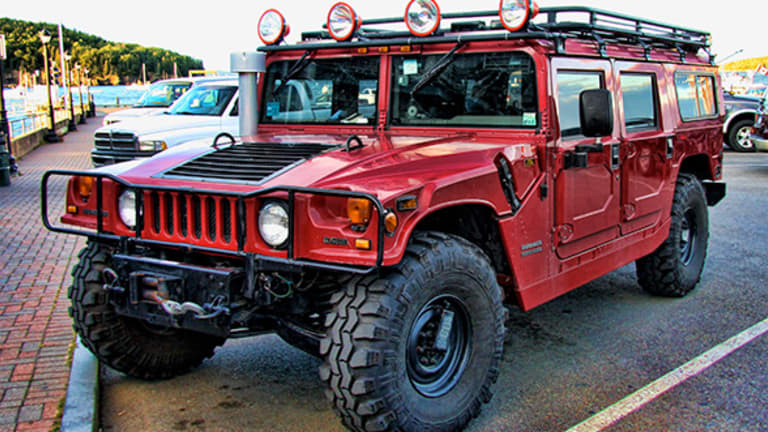 Tupac's Hummer H1 Just Sold for $206,000
That's about double its original price.
That's about double its original price.
The true fate of deceased rapper Tupac Shakur might be hotly debated, but that of his 1996 Hummer H1 is less nebulous: it just sold for $206,531, according to Motor Authority.
The H1 hit the auction block in 2016 and sold for $337,000. That buyer just resold the black modified truck at about a 106% premium to its pre-auction estimate of $100,000.
Tupac bought the black-over-tan H1 just one month before he was gunned down in Las Vegas. He added a Clarion audio system, external PA system larger off-road tires and wheels, a spotlight on the roof and a brush guard up front. The car went to Tupac's mother after his death and she later placed it in storage before it was sold off to family friends (see below).
Hummer went under in 2010 when gas prices rose and the guzzlers became expensive to own. Before that the brand was bought in 1999 by General Motors (GM) - Get Report .
More of What's Trending on TheStreet:
Walmart Is Pulling Off a Surprising Feat in This Major Country
Fort Knox Has a Mind-Blowing Amount of Gold Currently Hidden In Its Vaults