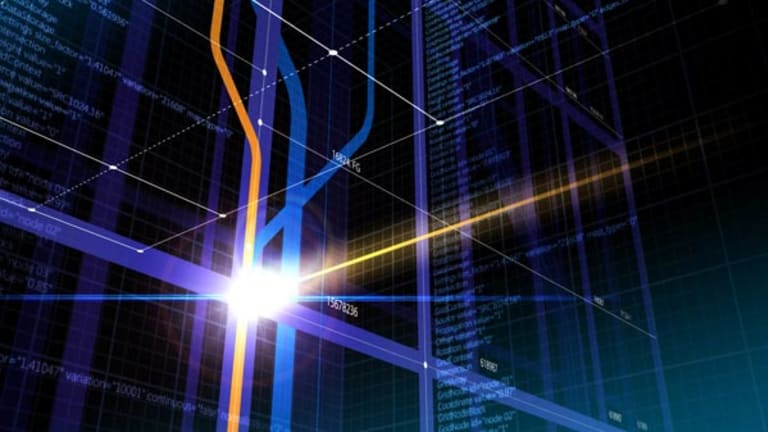 Tuesday's Tech Winners & Losers
Tech's biggest movers, including the sinking Radcom, bucked the market's modest rise.
Tech stocks moved modestly higher Tuesday, but the biggest movers were on the losing side.
Radcom
(RDCM)
plunged 38% after the company, which makes network test- and service-monitoring products for communications service providers, warned that it would post a loss during the second quarter. The company sees revenue at $2.4 million, well below year-ago revenue of $5.7 million. "The second quarter was another disappointing period for us, reflecting both market conditions and the fact that we are still in the process of solving a variety of tactical execution issues," the company said. Radcom plans to issue its full results on July 23. Shares were trading down 53 cents to 87 cents.
Meanwhile,
Netlist
(NLST)
tumbled 28%, after the supplier of memory subsystems cut its second-quarter earnings forecast, saying that it now sees a loss during the quarter. The company now sees a loss of 35 cents to 37 cents a share on revenue of about $12.5 million to $13 million. Previously, the company said that it would report breakeven earnings to 2 cents a share on revenue of $34 million to $36 million. Analysts polled by Thomson Financial expected the company to report a loss of a penny a share on revenue of $35.1 million. "Our operating results for the second quarter were severely impacted by two principal factors," the company said. "First, the unexpected continued decline in the DRAM market during the second quarter affected the sales, pricing and gross margin on our lower-ASP, high-volume products. Secondly, we experienced delays in qualifying new products on our customers' high-end product platforms, as well as lower shipments on certain qualified products." Shares were trading down $1.01 to $2.59.
Datalink
(DTLK)
slid 17% after the software company sliced its second-quarter earnings and revenue forecast. The company now sees an adjusted loss of 1 cent to 3 cents a share on revenue of $40 million to $41 million. Analysts project earnings of 6 cents a share on revenue of $51.5 million. Previously, Datalink said that it would earn 2 cents to 7 cents a share on revenue of $49 million to $54 million. "We have seen a slow down in IT and storage spending with some of our larger customers, as they have become more cautious about the economy and their individual growth prospects," the company said. Shares were trading down $1.05 to $5.24.
On the positive side, shares of
ShoreTel
(SHOR)
, a provider of telephony products, soared 35% on their first day of trading. The company's initial public offering priced at $9.50 a share, which was in the middle of its proposed range of $8.50 to $10.50 a share. The offering of 7.9 million shares raised about $75 million. Shares were trading up $3.30 to $12.80.
Finally, shares of
Business Objects
( BOBJ) rose 2% after UBS upgraded the stock to buy from neutral. The broker lifted its stock price target to $50.08 from $44.67. The firm also boosted its 2008 earnings estimate to $1.98 a share from $1.84 a share. Shares were trading up 78 cents to $40.25.
As for the broader technology sector, the Nasdaq 100 was trading up about 7 points to about 1961.