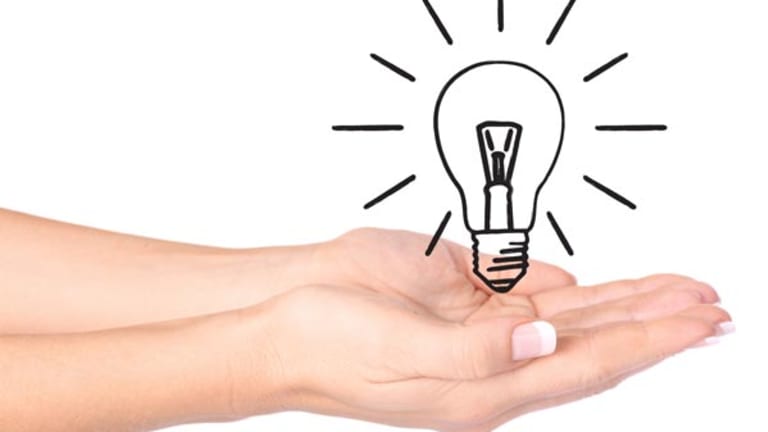 Tuesday's Tech Winners & Losers
Tech stocks edge down, weighed by Openwave's fall.
Updated from 12:24 p.m. EDT
Tech stocks moved lower Tuesday, as the market weighed buyout news and earnings reports.
Openwave Systems
( OPWV) tumbled 15.9% after the software company's board rejected an unsolicited tender offer by Harbinger Capital Partners, one of the company's largest shareholders. Harbinger wanted to buy about 40 million shares of stock, or about 49% of the company, for $8.30 a share in cash. Openwave called the offer "inadequate" and "not in the best interests" of the company. "After consultation with Openwave's senior management and its financial advisors, the board believes that implementation of Openwave's stand-alone plan will generate greater value for stockholders than Harbinger's offer," Openwave said in a statement. Shares closed down $1.65 to $8.72.
Elsewhere,
Credence Systems
( CMOS) fell 5.3% after the semiconductor equipment maker posted second-quarter results and issued disappointing third-quarter earnings guidance. The company reported a loss of $3.5 million, or 3 cents a share, on revenue of $121.1 million. For the third quarter, the company sees break-even earnings on revenue of $120 million to $123 million. Analysts polled by Thomson Financial project a profit of 3 cents a share on revenue of $118.6 million. Shares closed down 18 cents to $3.25.
Meanwhile,
Navisite
(NAVI) - Get Report
traded actively after the information technology firm posted better-than-expected third-quarter results. The company posted a loss of $2.4 million, or 8 cents a share, on revenue of $32.7 million. Analysts expected a bigger loss of 9 cents a share on lower revenue of $31.7 million.
Looking ahead, Navisite sees third-quarter revenue of $33.5 million to $34 million. Analysts project revenue of $33.4 million. Up 13% earlier in the day, shares closed up 2.9%, or 20 cents, at $7.
C-Cor
( CCBL) traded actively after the company issued in-line fourth-quarter earnings guidance and announced plans to sell one of its businesses. The company sees adjusted earnings of 15 cents to 19 cents a share on revenue of $71 million to $74 million. Analysts project earnings of 18 cents a share on revenue of $80.8 million.
The company also announced the sale of its outside plant and installation services business. C-Cor will receive cash consideration of $7 million for the business. "The realignment of our network services reflects the evolving needs of operators as they build and maintain sustainable, competitive networks," the company said. The sale is expected to close within 45 days. Up 1.2% earlier in the day, shares closed down 1.2%, or 17 cents, at $14.51.
Finally,
Avaya
(AV)
rose 1.9% after the communications firm agreed to be acquired by private-equity firms Silver Lake and TPG Capital. The deal is worth $8.2 billion, or $17.50 a share. The price represents a premium of 28% to Avaya's closing price of $13.67 on May 25, the day before published reports indicated that Avaya could be acquired. "After an extensive review of Avaya's strategic alternatives with Avaya management and our financial advisors, the board of directors of Avaya determined that this transaction with Silver Lake and TPG provides the best value for Avaya's shareholders," Avaya said. The deal is expected to close during the fall of 2007. Shares closed up 31 cents to $17.03.
As for the broader technology sector, the Nasdaq 100 was down 1.38 points to about 1932.