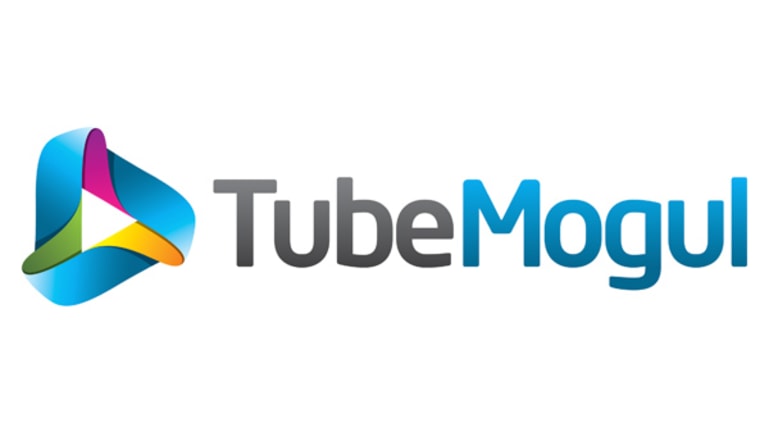 TubeMogul CEO Brett Wilson Is Feeling Vindicated as Stock Soars
TubeMogul lowered its initial offering price in the face of skepticism about ad-technology. But since going public, CEO Brett Wilson's company has shown it's not like all the rest.
NEW YORK (TheStreet) -- Brett Wilson, co-founder and chief executive of the advertising-technology software maker TubeMogul (TUBE) is having an "I told you so" moment.
Shares of Emeryville, Calif.-based TubeMogul have surged 72% since going public on July 17. That's vindication for Wilson, who sorely recalls having to lower his initial offer price 20% to 30% in response to investor confusion about the burgeoning sector widely known as ad-tech.
"The companies that we were comped against during our roadshow were the very companies that we're disrupting," Wilson said in an interview. "It just so happened that the initial companies that went public weren't really technology companies; they were ad-networks that didn't do what they said. Some investors were afraid of getting burned."
All ad-tech companies use technology to automate the buying and selling of digital video and display advertising. There's a difference, however, between companies such as TubeMogul, which sell technology to marketers and their agencies, and ad-network providers, which aggregate online advertising space at hundreds of Web sites and then sell that inventory to advertising agencies and brand marketers. The latter group has had a rough time in recent months.
Since TubeMogul went public, Rocket Fuel (FUEL) has dropped 22%, Millennial Me (MM) has plunged 50%, YuMeundefined has fallen 20% and Tremor Video (TRMR) has lost 41%. While Tube Mogul's ad-network cousins have staggered, Wilson's company grew revenue by 127% in the second quarter to $29 million as it announced an online video partnership with Mondelez International (MDLZ) - Get Mondelez International, Inc. Class A Report , the global snacking company spun off from Kraft Foods Group (KRFT) in 2012. Shares opened Wednesday at $11.83.
Picking a winner among the growing number of companies operating within the ad-tech market, often referred to as programmatic advertising, may be difficult, but the excitement about the market is understandable. Programmatic, which uses sophisticated computer programs to buy and sell online video and display advertising, is expected to jump 52% this year to $21 billion globally, according to a study made public on Sept. 29 by Magna Global, the research and ad-buying arm of Interpublic Group (IPG) - Get Interpublic Group of Companies, Inc. Report . 
It was clear at last week's Advertising Week conference in New York that advertisers and their agencies are both excited and slightly skeptical about the industry's increasing reliance on computer programs to craft marketing campaigns based on mountains of data detailing consumer buying habits and Web-browsing histories.
Programmatic ad-buying hands much of the decision-making about price and placement to computers, a radical change for an industry built largely on personal relationships.
So far, TubeMogul has been able to address many of these concerns, said Rohit Kulkarni, an advertising industry analyst at RBC Capital Markets.
"Advertisers and publishers have believed there is pricing opacity in ad-tech, as in pricing is something of a black box," Kulkarni said from San Francisco in a phone interview. "There's also the question of inventory opacity as in exactly what product are they buying. This has become a key issue for advertisers."
TubeMobile's shares have been rising recently, Wilson said, because investors are realizing that his company's business is about technology rather than creating a network out of numerous advertising Web sites where marketers can place display and video ads. The electronics manufacturer Shenzhen Winnovo and Allstate (ALL) - Get Allstate Corporation Report are clients of TubeMogul, while the company's software powers the programmatic trading desks at advertising heavyweights Omnicom Group (OMC) - Get Omnicom Group Inc Report and Interpublic.
As Wilson has won larger clients, investors eager to catch the programmatic wave are learning to separate the ad-tech sector into groups, identifying TubeMogul's chief rivals as Videology, founded by Scott Ferber who created Advertising.com and sold it to AOL (AOL) in 2004, Turn, headed by former Yahoo! (YHOO) executive Bill Demas, and AOL's Adap.TV, a trading platform for buyers and sellers of digital ads which acts as both a TubeMogul competitor and partner.
To identify available ad space at websites, TubeMogul partners with The Rubicon Project (RUBI) - Get Magnite, Inc. Report , which News Corp. (NWSA) - Get News Corporation Class A Report holds a 13.7% stake, to sell digital display and video advertising. It's all a part of the fast-evolving business of programmatic which Wilson acknowledges is still in its early research and development stage.
"Everyone is trying to figure out how to make programmatic work for all sides, not just advertisers," Wilson said." And when that happens, I think you'll see it take off."
By that time, Wilson may have forgotten about his initial public offering.
-- Written by Leon Lazaroff in New York.
Contact by Email.
Follow @LeonLazaroff
Leon Lazaroff is TheStreet's deputy managing editor.