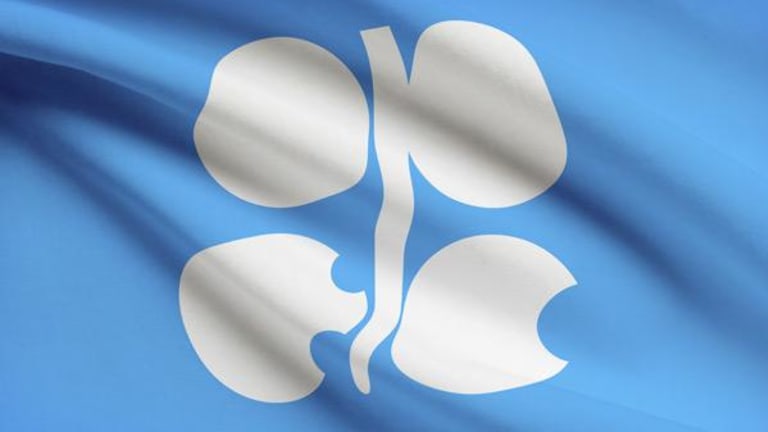 Trump's Rejection of Paris Climate Accord and Energy Plan Likely Unsettled the Sector
Loose regulations and rejection of the climate agreement bring uncertainty to the sector.
U.S. stocks rallied and have remained steady two days after Donald Trump won the presidential election. Sectors that are likely to face major changes with a Trump presidency were down. The energy sector was down the most and fell 1.81% by the closing bell. 
President-elect Trump repeatedly vowed to cancel the Paris Accord on greenhouse gas emission while claiming that climate change was a deception conceived by China on the campaign trail. In addition to the possibility that Trump could lead the U.S. away from a deal negotiated over decades, his energy plan, which centers on removing regulations and establishing American energy independence, could be another thing that's rattling the energy sector. 
The Dow Jones Industrial Average gained 39 points, or 0.21%, to 18,847. The S&P 500 index fell 3 points, or 0.14%, to 2,164, and the Nasdaq composite added about 28 points, or 0.54%, to 5,237.
The biggest losers of the day were PrimeEnergy (PNRG) , Approach Resources (AREX) , Resolute Energy (REN) , Pacific Ethanol (PEIX) and Petroleo Brasileiro Petrobras (PBR) .
Shares of PrimeEnergy fell almost 10% to $47.75 today. The Stamford, CT-based oil and natural gas company is set to report its third quarter earnings later this month but its stock has been reportedly affected by short interest. 
Fort Worth, TX-based energy company Approach Resources recently posted third quarter earnings on Nov. 2. The company had a net loss of $9.1 million, or $0.22 per diluted share, and adjusted net loss was $9.6 million, or $0.23 per diluted share. Shares of Approach fell 9.03% to $2.62 per share. 
Denver, CO-based oil and gas company Resolute Energy released its third quarter earnings results on Nov.7. The company posted $1.24 earnings per share for the quarter, missing the consensus estimate of $0.29 by $1.53. Shares of Resolute Energy dipped almost 9% to $25.50 per share. 
Sacramento, CA-based Pacific Ethanol is a producer and marketer of low-carbon renewable fuels in the United States. The company reported a net loss of $3.8 million for the third quarter of 2016 in its earnings release on Nov. 2. Shares of Pacific Ethanol decreased 6.30% to $5.95 per share. 
Petrobras, the scandal-mired Brazilian energy company that mostly deals with crude oil, natural gas and other liquid hydrocarbons, saw its shares fall almost 6% to $9.73. The company reported a loss of 16 billion reais ($4.8 billion). in its third quarter earnings on Nov. 10, citing plummeting oil prices as the main reason.