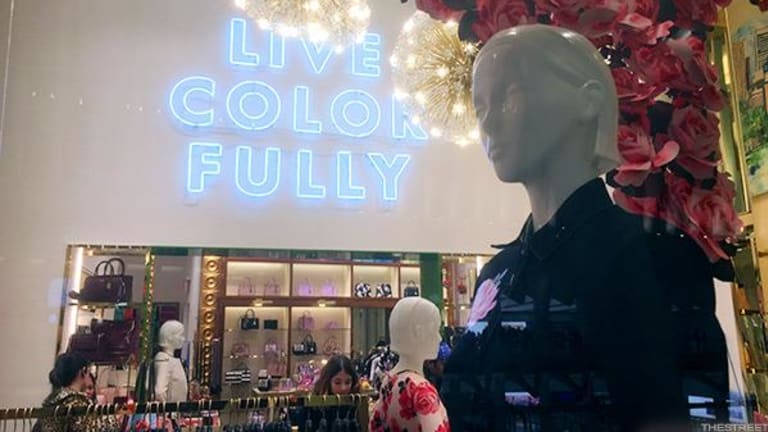 There are many miles left to go before President Donald Trump's tax plan reaches fruition, or doesn't, but retailers could be one of the biggest winners when all is said and done. 
That opinion of Trump's tax plan, unveiled Wednesday, comes from analysts at BMO Capital Markets on Thursday.
"While it is still early days of tax reform as it is currently constructed the [retail] sector should benefit from (1) corporate tax benefit that is larger than most—currently, apparel retail is in the top decile in terms of effective tax rates, (2) consumer spending windfall (especially for middle-income consumers) from higher standard deduction. Based on our analysis, we believe that companies with a high effective tax rate that cater to the middle-income consumers will benefit the most," wrote analysts John Morris, Brandon Cheatham and Trevor Lamb.
Of the retail companies that BMO covers, the analysts wrote that American Eagle Outfitters (AEO) - Get American Eagle Outfitters, Inc. Report , Burlington Stores (BURL) - Get Burlington Stores, Inc. Report , Ross Stores (ROST) - Get Ross Stores, Inc. Report , Gap (GPS) - Get Gap, Inc. (GPS) Report  , Zumiez (ZUMZ) - Get Zumiez Inc. Report and Express (EXPR) - Get Express, Inc. Report  would be most likely to outperform. The analysts reviewed some 7,000 companies and concluded that the sub-sector of specialty retail apparel would benefit the most from Trump's tax proposal. 
"We estimate that specialty apparel has an average tax rate of 36% compared to the broader market's 28%. Further, as we noted a higher standard deduction would benefit consumer spending bar none," they wrote.
One wrinkle, BMO says, is the proposed border adjustment tax (BAT), which is temporarily dormant, but will more than likely resurface. When that does, some, but not all retailers could be impacted. 
"Under this scenario, the apparel industry, which imports a vast majority of its goods from overseas, would likely be impacted negatively. However, for some companies we believe the impact would be more minimal than most. Namely companies with a large international exposure or ones that manufacture some of their goods in the U.S. would be somewhat sheltered from a BAT-like tax, such as [Coach] (COH) , [Kate Spade] (KATE) , [Michael Kors] (KORS) , [L Brands] (LB) - Get L Brands, Inc. (LB) Report   and [Aritzia]. Our analysis compares each retailers' stock price to what the fair value would be post-BAT, taking into account U.S. currency moves and demand elasticity using DCF [discounted cash flow] analysis."
Representatives for American Eagle Outfitters, Burlington Stores, Ross Stores, Gap, Zumiez, Express, Macy's (M) - Get Macy's Inc Report , Michael Kors, L Brands or Aritzia did not respond to a request for comment. Coach declined to comment as it's currently in a quiet period ahead of earnings. 
Editors' pick: Originally published April 27.