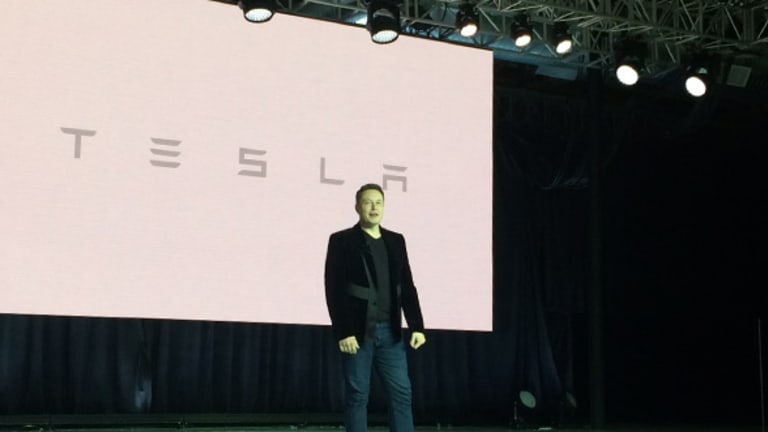 Trump's Message Could Be Tesla's Advantage: More Squawk From Jim Cramer
President Donald Trump argued manufacturing plants be built domestically.
President Donald Trump met with a handful of American CEOs at the White House Monday morning to make his case for building manufacturing plants in the U.S. The President made it clear that under his administration taxes and regulations would be cut "massively" for companies choosing to build plants in America.
"A company that wants to fire all of its people in the U.S. and build some factory someplace else, and then thinks that product is going to just flow across the border into the United States, that's not going to happen," Trump declared. "They're going to have a tax there, a border tax, substantial border tax."
One company, hoping to take advantage of this, is the electric vehicle manufacturer Tesla (TSLA) - Get Free Report and CEO Elon Musk, who has already had meetings with Trump. Shares of Tesla have gained 14.5% to this point in 2017.
"Look, if you're Tesla, and if you're Elon Musk, he has found a way to make cars here," TheStreet's Jim Cramer said on CNBC's "Squawk on the Street" Monday morning. "Some people say that is profitable; others say they are not profitable. But, he has a found a way to do it."
Tesla's principle production plant is located in Fremont, CA.
"Tesla is going to go up, even though the short-sellers are going to be furious," Cramer stated. "They make it here; If you make it here, then maybe you get some sort of an advantage."
Shares of Tesla were higher over 2% during Monday morning trading.