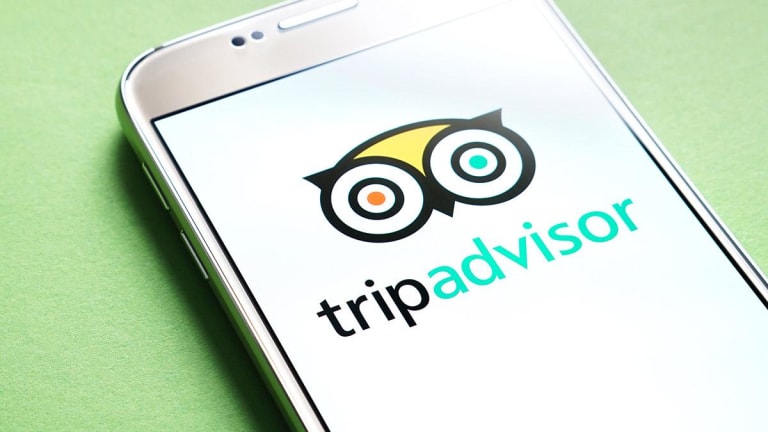 TripAdvisor Stock Review: Good Story and Lots to Like, but Overpriced
The online travel company has a lot of potential, but investors recognize this and have already priced it in.
TripAdvisor (TRIP) has a lot of potential, including a good story on how it can continue to post double-digit earnings growth rates. However, the stock already reflects this opportunity, not leaving enterprising investors with an adequate margin of safety.
The Long-Term Opportunity
TripAdvisor is the go-to platform for close to 500 million monthly users seeking travel inspiration. But what TripAdvisor has been trying for years to accomplish, and so far has had limited success with, is how to get this large user base to further engage with the platform. In essence, what TripAdvisor has not managed to crack has been how to adequately monetize its traffic through its end-to-end platform.
As of Q1 2019, TripAdvisor has re-aligned its reportable segments to best highlight its strongest growth opportunity -- its Experiences & Dining segment. Going forward, rather than solely focusing on rich content, price comparison tools and online reservation for destinations, TripAdvisor is determined to offer its users a more holistic experience. TripAdvisor wants users to search for their entire trip on the platform, including hotels, flights and experiences. 
Noteworthy for Q1 2019 were discussions of what seemed to be the first instance of TripAdvisor's CEO Stephen Kaufer addressing the potential to segment its large audience into different demographics which media partners would wish to target. 
Ultimately, TripAdvisor believes that it has what it takes to post double-digit consolidated adjusted EBITDA growth for 2019, thus aiming to deliver at least $465 million of adjusted EBITDA for the year.
Growth Trajectory
The main problem for TripAdvisor lies in its uninspiring growth rates. Looking back four to five years ago, TripAdvisor was regularly posting close to 20% top-line growth.
Then, abruptly, TripAdvisor's growth engine switched off. The potential reasons include Google's SEO practices and the control Google has over its own services, which has certainly caused headwinds for TripAdvisor. The explosive growth of Airbnb clearly has not helped TripAdvisor, either.
Overall, TripAdvisor is guiding for lackluster Q2 2019 results, but management believes that it will make up lost ground in the second half of 2019. Without overpromising, TripAdvisor may even post some top-line growth in 2020. However, when questioned further by analysts on its most recent earnings call, management did not feel confident enough to lay out a detailed roadmap of its milestones over the next three years.
Attractive Margin Business Model
TripAdvisor's most positive aspect is its remarkably high-profit margins. TripAdvisor's more mature segment, which was previously simply called Hotel but now includes other smaller units and has been renamed Hotels, Media & Platform, posted adjusted EBITDA margins of 41% in Q1 2019. This was despite this segment having no top-line growth year-over-year, simply on the back of marketing optimization.
TripAdvisor's Experiences and Dining has compelling potential with the segment's revenues up 29% year-over-year to $80 million. For now, TripAdvisor continues to aggressively invest to grow market share. Over the last two years, its Experiences and Dining segment has delivered an impressive 40% compounded annual growth rate. 
Valuation - Not Attractive Enough
The table above demonstrates that the whole sector has seen the multiple that investors are willing to pay for individual companies come down. This is partly due to the increase in competition in the online travel agency (OTA) space.
When it all boils down to it, investors are being asked to pay more than 17x for TripAdvisor's trailing free cash flow, which is not cheap for a company with negligible top-line growth and a lot of competition.  
The Bottom Line
TripAdvisor is asking investors to remain patient a little while longer until it gains meaningful traction. But it appears that for now, the market is recognizing any upside potential and largely pricing it in already.
TripAdvisor will be posting its Q2 2019 results in approximately four weeks, at which point investors can expect management to update shareholders on its second half of 2019 prospects.