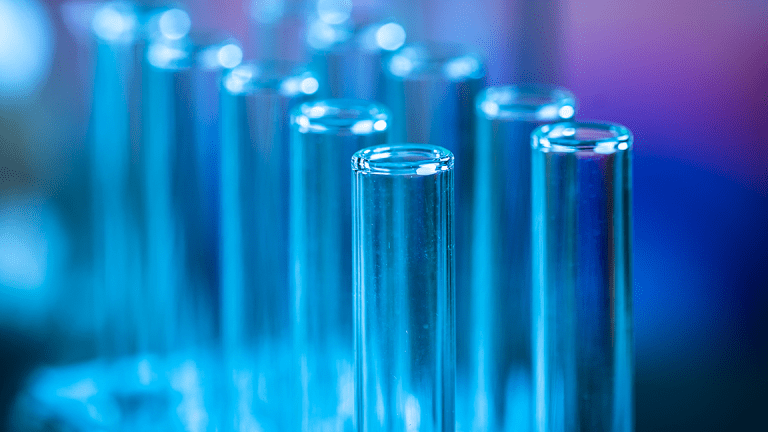 Tricida Surges on Positive Results of Chronic Kidney Disease Treatment
The pharmaceutical company also reported a net loss lower than analysts' expectations.
Tricida Inc. (TCDA) - Get Tricida Inc. Report saw a surge in its stock after it produced positive results from its chronic kidney disease treatment.
The stock soared about 57%, or $13.73, to close at $37.80 Thursday after results showed the company's drug TRC101, more commonly known as Veverimer, met its primary and secondary endpoints, the company said in a press release.
The treatment is designed to reduce metabolic acidosis in patients affected by chronic kidney disease. The extended trial looked at 196 patients with metabolic acidosis, which is a condition caused by CKD that can accelerate the disease and cause other adverse symptoms.
Serious adverse effects from Veverimer were only observed in 1.8% of patients compared to 4.9% for the placebo group. There were no deaths in the control group compared to four in the placebo group.
Tricida CEO Gerrit Klaerner sees the results leading to an increase in the estimated price of the drug, he said on a conference call Thursday.
"As you know, there are not many cardio renal trials that have shown multiple positive outcomes ranging from reduced all-cause mortality to reduced progression of kidney disease and the patients feel and function better," Klaerner said. "So, yeah, we think that's going to move the needle."
Tricida is looking to submit a New Drug Application for Veverimer with the U.S. Food and Drug Administration in the second half of 2019. Company executives are seeking to get Veverimer into the FDA's Accelerated Approval Program.
Before Thursday's jump, the stock had gained 2.1% from the beginning of the year, underperforming against the S&P 500's 12.1% increase.