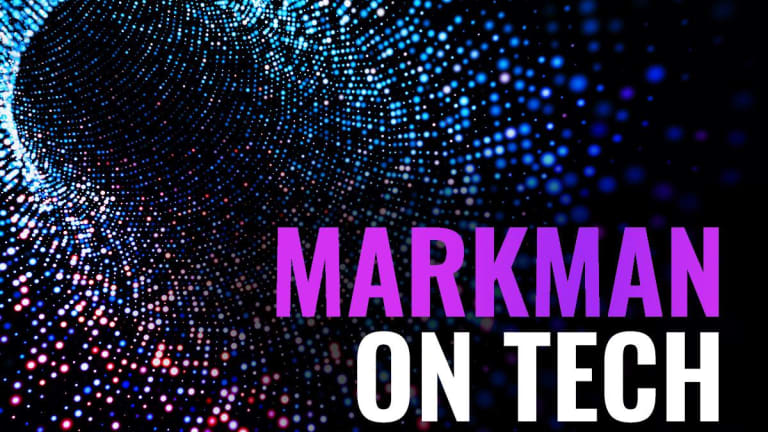 TransDigm Poised for Supersonic Growth in New Age of Killer Drones
TransDigm managers behave more like investment bankers than engineers, looking to acquire businesses that will spin off private equity-type returns to investors.
Imagine a squadron of battle-ready drones flying alongside U.S. military fighter jets. It's not a video game. It's part of a Pentagon plan to reduce costs.
A jet-powered Valkyrie drone successfully buzzed the skies of Yuma Arizona on Wednesday last week, according to an Air Force press release. The 29-foot aircraft might be the shape of things to come.
It might also open a new sales channel for defense contractors.
Military aircraft are expensive and often plagued with development problems. Lockheed Martin (LMT) - Get Free Report , the lead contractor for the F-35 fighter jet, announced a 5.4% cost reduction last September. Even so, the standard version costs $89.2 million. Two variants destined for the Marines will come in at $111.5 million and $107.7 million, respectively.
The entire program is expected to set back U.S. taxpayers $1.5 trillion over the life of the contract. The Pentagon is anxious to curb costs.
The XQ-58A Valkyrie project might provide a solution. Developed by Kratos Unmanned Aerial Systems and the U.S. Air Force research lab, it is part of a larger plan to reduce the cost of fielding large, effective air fleets.
Valkyrie can speed to 652 mph while cruising at 44,957 feet for almost 2,500 miles. Its 22 foot wingspan can carry up to 8 small diameter bombs, making it the perfect companion for F-22 and F-35 strikers. And at only $2 million to$3 million a pop, it's cheaper than the cost of a Patriot missile.
But its real appeal is the potential to fly alone or as part of a swarm, controlled by a manned aircraft or from ground control. Squadrons of Valkyrie could serve as wingmen to expensive, piloted fighter jets, flying ahead to strike or surveil enemy targets -- just like in video games.
While putting fewer pilots in harm's way, it opens up the possibility of overwhelming fleets of air power, at relatively small cost.
Normally, replacing one expensive option with a cheaper alternative would be a no-brainer. However, it rarely works that way in the defense industry. Contracts are complex. Often the spoils of important programs are shared among several companies. The Pentagon argues this practice ensures better longer term military readiness.
No company has benefitted more than Boeing (BA) - Get Free Report . The Illinois-based maker of aerospace systems, which is falling sharply on Monday in the wake of a tragic air crash, commercial and military aircraft has its fingers in a lot of Pentagon pies. It bagged $13.7 billion in government defense contracts during the month of Sept. 2018, alone, according to a CNBCreport. The projects include the development of training jets, drone tankers, helicopters and Air Force One, the two heavily modified 747s used by the President.
The company even has a Valkyrie competitor it calls a "loyal wingman". The 38 foot long Airpower Teaming System drone debuted at the Australian air show in February.
Boeing operates a formidable defense contractor franchise. Its backlog of 5,000 commercial jetliners will ensure healthy cashflows for the next seven years. For good measure, Patrick Shanahan, a former Boeing executive, is now running the Pentagon.
However, the best way for investors to play wingman drones and other cutting-edge aircraft is not Boeing. It's TransDigm Group (TDG) - Get Free Report , a little-known Cleveland component maker.
The company makes mission critical pumps and valves, actuators and motors, quick disconnects and couplings, batteries, chargers and other systems that keep commercial and military planes in the sky. It's not a glamorous business but it's extremely lucrative, by design.
TransDigm managers don't think like engineers. They behave more like investment bankers, looking to acquire businesses that will spin off private equity-type returns to investors. Since 1993, they have acquired 60 OEM aerospace parts businesses with these profiles.
The company is now the sole supplier for 80% of the end markets it serves. And 90% of the items in the supply chain are proprietary to TransDigm. In other words, the company is operating a monopoly for parts needed to operate aircraft that will typically be in service for 30 years.
Sales grew 8.8% in fiscal 2018, to $3.8 billion. The company earned $905.4 million in profits. That trend continued in the fiscal first quarter results, as the company earned $196 million in profits on $993 million in sales.
While shares trade at 6x sales and 25.3x forward earnings, expensive by aerospace standards, the company is more like a successful private equity fund. Managers are uniquely motivated to increase shareholder value and they have an enviable record, with shares up 2,503% since 2009.
*
To learn more about Jon Markman's recommendations at the crossroads of culture and technology, check out his daily investment newsletter Strategic Advantage. To learn about Markman's practical research in the short-term timing of market indexes and commodities, check out his daily newsletter Invariant Futures.
A Special Invitation: Do you want to learn more about planning for and living retirement from the nation's top experts, including Ed Slott and Robert Powell, the editor of TheStreet's Retirement Daily? Want to learn how to create tax-efficient income in retirement and how to manage and mitigate all the risks you'll face in retirement? Then sign up to attend TheStreet's Retirement Strategies Symposium on April 6 in New York City. For a limited time, you can attend this extraordinary symposium for $149 -- a cost savings of $50 off the general admission price of $199. You can see the full day's agenda, learn about the guest speakers and sign up here for this special event.
Jon Markman is long TransDigm