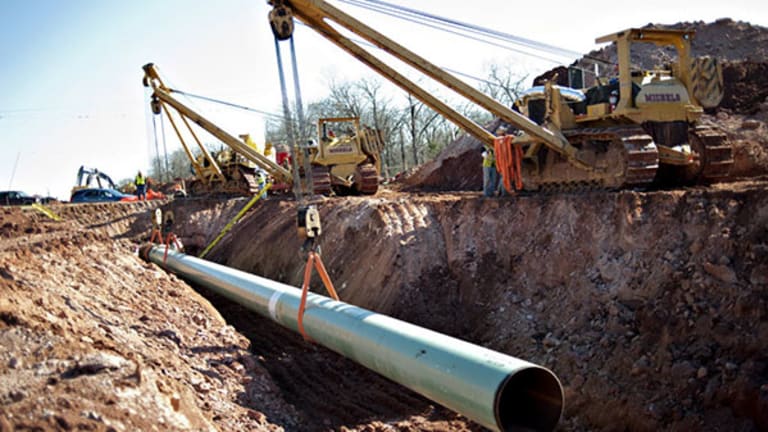 TransCanada to Decide on Keystone XL Pipeline Investment by December
The decision will be based on shipper demand and regulatory outcomes.
TransCanada Corp (TRP) - Get TC Energy Corporation Report said in a strong second quarter earnings report Friday that it will make an investment decision on the Keystone XL pipeline by December, Reuters reported.
This is the first time the company has established a timeline for the decision since President Donald Trump approved construction of the pipeline in March. TransCanada said its decision will be made based on shipper demand and a regulatory outcome from a Nebraska case contesting the pipeline.
TransCanada is looking to expand the number of shippers with a "significant" level of commitment before investing in the project, CEO Paul Miller said. An expansion would increase the capacity of the currently planned Keystone XL pipeline from Alberta, Canada, to the Gulf of Mexico.
TransCanada also announced its $129 million investment in the Canadian natural gas mainline Friday, offering help to producers who lost an export route with this week's cancellation of the Pacific NorthWest project.
TransCanada stock traded up about 1% late-afternoon.
Don't Miss These Weekend Reads on TheStreet:
How Birchbox Took on Macy's, J.C. Penney and the $500 Billion Beauty Counter