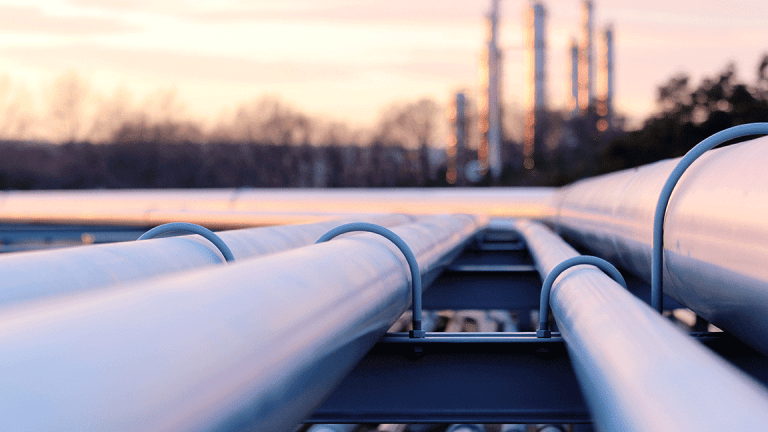 TransCanada Shutters Parts of Keystone Pipeline After South Dakota Oil Spill
After about 5,000 barrels of oil leaked in South Dakota and TransCanada said it will shut part of the Keystone pipe just days before a commission is expected to decide on an expansion on the line.
There's no good time for an oil spill. But if there were a bad time, TransCanada Corp. (TRP) - Get Report just found it.
The company announced it has shut parts of its Keystone pipeline after 5,000 barrels of oil spilled in South Dakota. The spill came four days before the Nebraska Public Service Commission is expected to decide on an 830,000-barrel expansion of the Keystone system throughout the state.
TransCanada stock dipped 1.44% to $48.75 premarket Friday, Nov. 17.
The company said it expects the pipeline from Alberta, Canada to Cushing, Okla., and to Wood River and Pakota, Ill., to remain shuttered as it responds to the leak. The southern part of the Keystone system from Cushing to the Gulf Coast will remain open during the fixes.
TransCanada didn't provide a preliminary reason for the spill, but said the cause is under investigation. The spill was isolated within 15 minutes, the company said in a statement.
More of What's Trending on TheStreet: