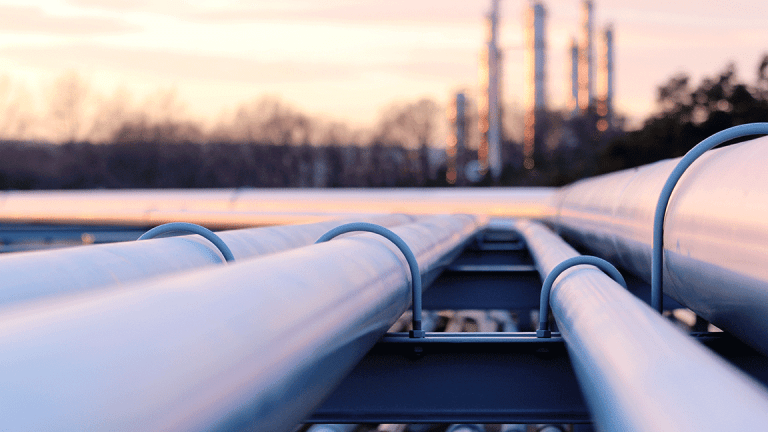 TransCanada: Restart Date for Keystone Pipeline Still Undetermined After Spill
The company says it has recovered 44,400 gallons of oil after a spill in South Dakota, but the timing of a restart for TransCanada's Keystone XL pipeline remains unclear as the cleanup continues.
TransCanada Corp. (TRP) - Get Report has not yet determined when it will be able to get back to normal operations on the Keystone XL pipeline.
The company has recovered about 44,400 gallons, or 1,057 barrels, of oil after a spill on the pipe in South Dakota Nov. 16, TransCanada said in an update. But it remains unclear when the 590,000-barrel-per-day Keystone pipeline will return to normal operations.
A team of 170 people have worked round-the-clock on the cleanup following the 5,000-barrel spill on the Keystone pipeline, which connects Alberta's oil sands with U.S. refineries. TransCanada said preliminary work to expose and extract the damaged section of the pipeline began Thursday, Nov. 23, and was expected to be completed by Sunday, Nov. 26. Additional excavation is set to continue beyond the initial portion for soil remediation purposes, the company said.
The company added that there have been no water issues or suspected risk to water wells, and air quality monitoring continues regularly without concern.
TransCanada stock gained 0.58% to $49.87 by the market close Friday, Nov. 24. Shares have gained 10.5% since the start of the year.
More of What's Trending on TheStreet: