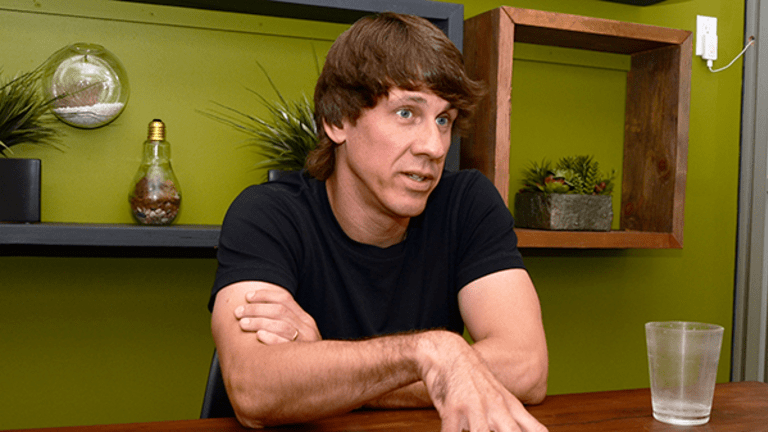 Traditional Retail Is Going to Make a Comeback, Says Foursquare Co-Founder Dennis Crowley
Can Macy's resurrect itself?
Macy's Inc. (M) - Get Macy's Inc Report is the poster child of a suffering retail chain stuck in dying malls and downtown areas across the U.S.
But Foursquare co-founder and executive chairman Dennis Crowley said he thinks downtown areas across the U.S. will go through a much-needed revitalization. "I think eventually it's going to come back and people are going to crave downtown shopping," he said. 
Right now, people are avoiding downtown areas in favor of the ease and convenience of shopping at Walmart (WMT) - Get Walmart Inc. Report or Amazon (AMZN) - Get Amazon.com, Inc. Report , a concerned mayor from a town in Texas told Crowley this week at The New York Times' Cities for Tomorrow conference, which is centered on helping urban areas succeed.
"What's going to happen? Is is the end of things?" the mayor wondered, according to Crowley. 
According to data from Foursquare, which has tracked more than 10 billion check-ins, the end is not nigh for traditional retailers. Data shows that 92% of retail still happens in physical locations. People will still go to stores in the future, they just need a revitalized experience, whether that's through added technology or other means, Crowley explained. 
One problem that seems to be hurting Macy's and other retailers is simply the inconvenience of traveling to a mall, he said. Once people are at the mall, they usually enjoy it, but they don't want to make the effort to get there. Technology can help fix that problem, whether it's through updated transportation methods or improving traffic and parking issues, Crowley said. 
When you look at the big picture for retail, Crowley explained, it's going through a cycle that started long ago with downtown shopping, then moved to Walmart and then to Amazon.
Visit here for the latest business headlines.