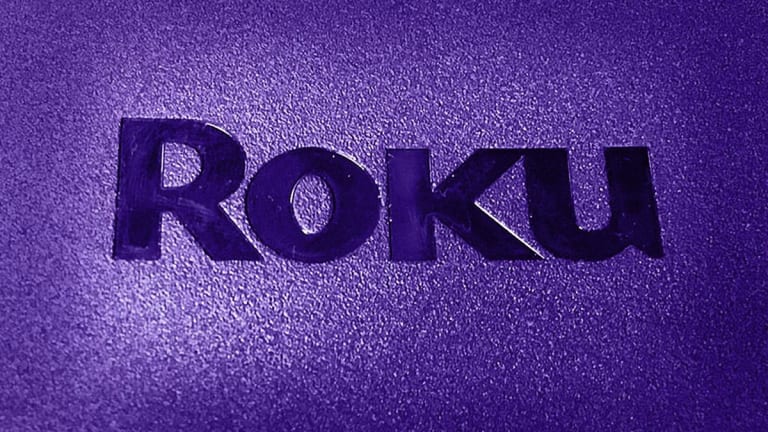 Trading Roku Stock as Downgrades Sap Its Run to New Highs
Roku was hit with a pair of downgrades on Wednesday
Of stocks with at least a $2 billion market cap, Roku (ROKU) - Get Roku, Inc. Class A Report has been one of 2019's best performers. Even with the recent correction, shares are still up an astounding 130% so far this year. That trails just Insmed (INSM) - Get Insmed Incorporated Report and Spark Therapeutics (ONCE) - Get Spark Therapeutics, Inc. Report .
But not everyone is on the bull train. After filing for a mixed-shelf offering on Tuesday, Roku stock took a hit, falling several percentage points from its recent highs. In midday trading Wednesday, the stock is down another 7% on a pair of analyst downgrades, but by the close, profit-taking was clearly in full control. Roku stock ended the day down 14.1%, down three cents short of $10 per share at $60.75. 
The action over the last few days comes just as Roku stock was nearing its former 52-week highs. The question now is, can Roku stock get to those highs and move even higher, or is this the top?
Trading Roku Stock
Macquarie analysts downgraded the stock from outperform to neutral with a $57 price target. Loop Capital went even further, downgrading the stock from hold to sell with a $45 price target. Those call for some pretty steep declines, implying about 14.3% and 32% downside, respectively.
A look at the charts shows just how close Roku stock came to hitting its 52-week high from back in October. Wednesday's decline has the stock below the 10-day exponential moving average. While not a moving average I use often, it has been a guide for Roku, both on the upside and downside, over the last six months.
If the stock closes below this mark and fails to reclaim it on Thursday, the 21-day moving average down near $63 will be the target. This will also put Roku stock near prior trend resistance from earlier this year.
Should this level fail to support Roku stock, Macquarie's price target of $57 could be next. The stock will have the 38.2% Fibonacci retracement from the December lows to the recent highs at $55.80 and prior uptrend support nearby. By then, the 50-day will also likely be in play near this level.
But let's make no mistake on Roku. Keep in mind that despite beating earnings and revenue expectations in November and raising its guidance, shares of Roku plunged after the report. It took another beat-and-raise quarter in February just to get Roku stock back to the pre-earnings level it was in November. After the report, though, investors finally seemed to grasp just how powerful the Roku movement has become and promptly drove the stock price significantly higher. In this sense, new highs shouldn't be ruled out even amid the current decline.
So now what? I want to see what level steps in as support. When it happens, I need to then see which level acts as resistance. For instance, if Roku bounces on the 21-day, does the 10-day impede the rally? Can it get back the tight channel it's been trending higher in for the past few weeks?
If so, Roku may need to further digest the move before it's ready to run higher. If not, new highs could be on the way.
A Special Invitation: Do you want to learn more about planning for and living retirement from the nation's top experts, including Ed Slott and Robert Powell, the editor of TheStreet's Retirement Daily? Want to learn how to create tax-efficient income in retirement and how to manage and mitigate all the risks you'll face in retirement? Then sign up to attend TheStreet's Retirement Strategies Symposium on April 6 in New York City. For a limited time, you can attend this extraordinary symposium for $149 -- a cost savings of $50 off the general admission price of $199. You can see the full day's agenda, learn about the guest speakers and sign up here for this special event.
This article is commentary by an independent contributor. At the time of publication, the author had no positions in the stocks mentioned.