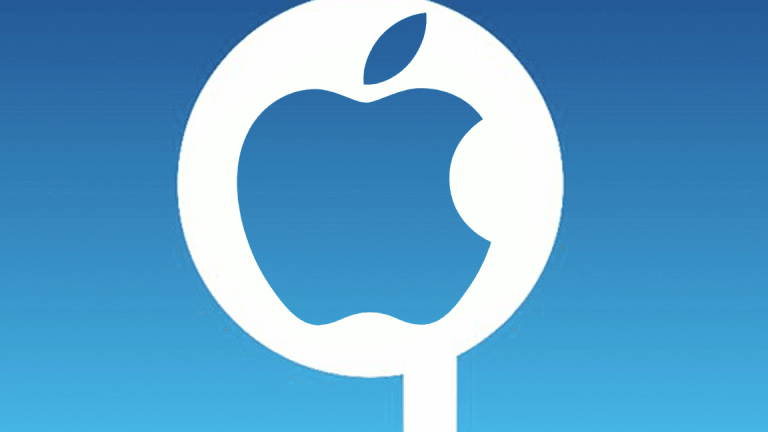 Trade Judge Rules Apple Infringed on Qualcomm Patent; Recommends Import Ban
The U.S. International Trade Commission recommended an import ban on some Apple phones, sending Apple's stock down.
Shares of Apple (AAPL) - Get Apple Inc. Report  fell from their intraday high Tuesday after U.S. International Trade Commission (ITC) Judge MaryJoan McNamara ruled that the company infringed on a Qualcomm (QCOM) - Get Qualcomm Inc Report patent and recommended an import ban on some iPhones. The ruling is an initial determination and not binding, however. 
Apple shares closed trading down 1% to $186.69 on Tuesday, and are up about 19% year to date. Qualcomm shares rose 2.4% on Tuesday to $58.00 on Tuesday
Tuesday's ruling is the latest turn in what has been a winding dispute between the two tech giants, with two different ITC cases involved. 
Qualcomm first brought a case before the ITC against Apple back in June 2017, saying that the company had infringed on up to 16 of its patents and urging the commission to ban the import of iPhones. Last September, an ITC judge ruled that Apple had infringed on one of Qualcomm's patents, but, in an unusual step, ruled that an import ban was not the correct remedy.
However, the review process for the ITC stipulates that the judge's ruling has to go to a full review before the judgement becomes final. A final decision in that case is expected to be released later in the day on Tuesday.
Tuesday's initial ruling is for a different set of patents -- Qualcomm said that they split the complaints in two in order to make the process more manageable -- that Qualcomm says Apple infringed on. 
That complaint was originally filed in November 2017, and Judge McNamara's ruling was that, as in the first patent case, Apple infringed upon Qualcomm's patents. Unlike the previous judge's ruling, however, Judge McNamara recommended an import ban on some iPhones. 
Qualcomm has already won iPhone sales bans in Germany and China based on patent infringement claims, though the ban in China is not yet being enforced and Apple has modified some of its phones in Germany to comply with their court's ruling. 
Apple has argued that it can fix the patent infringement issues with a software change, and has requested time to do so. 
Apple is a key holding in Jim Cramer's Action Alerts PLUS charitable trust. 
Will You Have Enough Money to Retire?
Want to learn about retirement planning from some of the nation's top experts? Join TheStreet's Robert "Mr. Retirement" Powell live in New York on April 6 for our Retirement Strategies Symposium. For a limited time, tickets are available for $99 for this full-day event. Check out the agenda, learn about the speakers and sign up here.