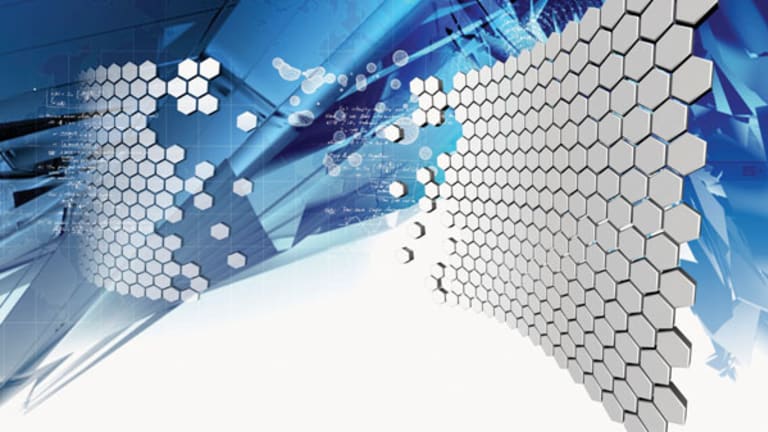 Publish date:
Trade Ebola Stocks? Sure, But Don't Bet on Big Business Opportunity
The Ebola outbreak in West Africa is a public health emergency which has also captured the attention of U.S. investors (perhaps I should say traders.)
The Ebola outbreak in West Africa is a public health emergency which has also captured the attention of U.S. investors (perhaps I should say traders.)
NEW YORK (TheStreet) -- The Ebola outbreak in West Africa is a public health emergency which has also captured the attention of U.S. investors (perhaps I should say traders) eager for opportunities to buy into the stocks of companies with promising treatments. From a stocks perspective, it's been a bit disappointing that a private company, Mapp Pharmaceuticals, has stolen the Ebola trading thunder with its experimental treatment being used on healthcare workers infected with the virus. But publicly traded drug companies haven't been entirely shut out of the Ebola treatment conversation, with Tekmira Pharmaceuticals (TKMR) , BioCryst Pharmaceuticals (BCRX) - Get BioCryst Pharmaceuticals, Inc. Report , Sarepta Therapeutics (SRPT) - Get Sarepta Therapeutics, Inc. Report , NewLink Genetics NLNK and even Hemispherx Biopharma (HEB) all in the mix. 
Outside of Mapp Pharma, GlaxoSmithKline (GSK) - Get GlaxoSmithKline plc Sponsored ADR Report is probably the most significant, emerging player in the race to find an effective Ebola treatment. The pharmaceutical giant is joining forces with government agencies to jointly develop a vaccine against the deadly virus. 
[An update on the condition of Dr. Rick Sacra, infected with Ebola while treating patients in West Africa, is expected later today, including the first disclosure of which experimental drug he's being treated with.]
Investor or traders focused on Ebola may not be interested in the all the details of the outbreak, but everyone should listen to the This Week in Virology episode dedicated to the subject. These experts do a much better job at dispelling many of the myths around the Ebola outbreak than I could ever hope to accomplish in an article. Most importantly for an investor audience, they provide critical context about the economics of potential Ebola treatments.
The worst Ebola outbreak in history now centered in West Africa is being driven by the spread of the virus (of course) but also by the poverty which grips the region. As such, the odds of a similar epidemic occurring in the U.S., Europe or other developed countries is very small. This in no way diminishes the vital need for a robust response to help West Africa deal with the Ebola virus, of course, but the economic dimension of this epidemic increases the necessity for a more concerted public/private partnership and a greater willingness to use experimental agents.
The potential of experimental drugs from one or all of the companies mentioned above is what motivates investors/traders. But which company is best positioned? While there is likely room for multiple drugs to be used, the lack of healthcare infrastructure combined with distrust of local healthcare systems and governments might place a premium on safety over acute need. The consequences of a treatment that isn't safe would only exacerbate the distrust and increase the difficulty of controlling the outbreak. Erring on the side of safety likely minimizes the risk of doing more harm while keeping to option to help open.
This dynamic helps explains the Glaxo public/private partnership to develop a vaccine. West African healthcare systems and the people who live there have more experience with vaccines. This does not mean that an RNAi-based therapeutic approach like that being developed by Tekmira won't be tried, but reports suggest vaccines are being favored over more novel techniques for now.
Investors also need to be careful about companies attempting to use Ebola to promote their stock. Hemispherx, for instance, appears to be taking advantage of investor ignorance by talking up an old, failed product and touting it as a potential Ebola therapy only because that's the disease currently in the news. Hemispherx has done this same thing before when SARS, Avian flu and other epidemics grabbed the public's attention.
Ebloa is a serious health care crisis striking Africa, but it is also a small commercial opportunity for these companies. Even if, for instance,Tekmira's RNAi therapy is shown to be  effective against Ebola, it will not generate significant revenue for the company. What it will do, more importantly, is help to validate Tekmira's RNAi technology platform.
Sobek has no position in the companies mentioned in this story.
David Sobek has been writing on biotech for a number of years through various outlets with a general focus on small cap oncology and antibiotics companies. He received his PhD in political science from Pennsylvania State University in 2003 and a BA in international relations from The College of William and Mary in 1997.