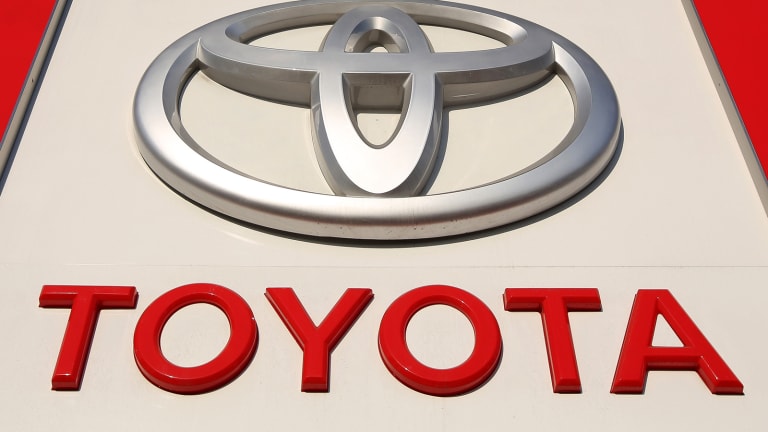 Toyota Plans to Test Talking, Self-Driving Cars By 2020
The electric models will use artificial intelligence to interact with drivers.
Toyota Motor Corp. (TM) - Get Toyota Motor Corp. Report said it plans to start testing self-driving electric cars around 2020 in its latest effort to compete with tech firms racing to roll out autonomous vehicles, Reuters reported.
The Concept-i model will use artificial intelligence to interact and even talk with drivers and passengers, Toyota said. It will build up knowledge of users' preferences, habits and emotions using deep learning.
Concept-i, which was unveiled earlier this year, will be battery-powered and have a range of about 180 miles on a single charge.
Toyota has committed $1 billion through 2020 to develop advanced autonomous vehicle and artificial intelligence technology. "By using AI technology, we want to expand and enhance the driving experience, making cars an object of affection again," said Makoto Okabe, GM of Toyota's electric vehicles business planning division.
Toyota stock closed higher Friday, Oct. 13 by 0.15% to $123.38. Shares have gained 5.27% so far this year.
Don't miss these top stories on TheStreet: