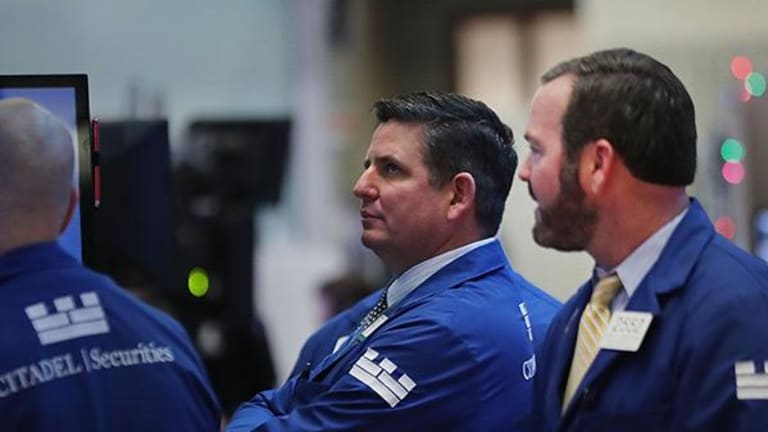 Top Trader Explains Why Stocks Had Worst Day of 2017
Markets have been running up since the election but took a noticeable turn today after a busy weekend for the new administration.
U.S. stocks posted their worst performance of the new year on Monday. This comes after U.S. equities have been rallying post-election based on President Donald Trump's campaign promises, such as rolling back regulation, increasing infrastructure spending and lowering corporate and repatriation tax rates. 
But this weekend, the Trump administration made some big changes to international security by banning noncitizens from seven Muslim-majority countries and that seems to be worrying investors. 
"What's happening here is we're seeing a little crack in confidence on the Trump administration," Rhino Trading Partners Michael Block said on CNBC's "Closing Bell" on Monday afternoon. "They're focused on immigration policies that maybe the rest of the world doesn't see as ideal."
People have become so used to getting new pro-business policies that they seem off-put by getting "a bit of a distraction today" with the travel ban, he continued. "We've come so far so fast," Block explained. 
The Russell 2000 and NASDAQ were both underperforming, despite the NASDAQ having big earnings coming up from Apple (AAPL) - Get Free Report on Tuesday, Facebook (FB) - Get Free Report on Wednesday and Amazon.com (AMZN) - Get Free Report on Thursday. However, it's important to keep today's disappointing performance in perspective. 
"Where we are right now, getting into this rally, we're barely 1% off the all-time intraday highs made in the S&P 500 futures," he explained. "So not a big deal but let's see what happens from here." 
(Amazon.com is held in the Growth Seeker portfolio. See all of the holdings with afree trial. Apple and Facebook are held in Jim Cramer's charitable trust Action Alerts PLUS. See all of his holding with a free trialhere.)