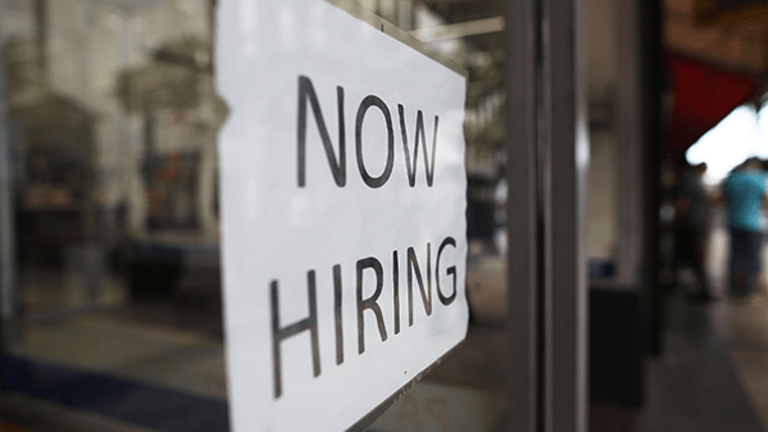 These Are the Top 50 Jobs in the U.S. Right Now
Here are the jobs to be searching for right now.
With the U.S. economy continuing to chug along, people are out searching for higher paying jobs again. 
Wages are increasing not only at the higher end, but there is also more wage inflation from the bottom of the income distribution, said Torsten Slok, chief international economist for Deutsche Bank Securities.
The economy is demonstrating signs of solid job growth, which means "we are pointing in the right direction," Slok said.
The indicators prove the U.S. is experiencing "robust" economic expansion and the country is not at the "cusp of a recession," he said.
"There is organic recovery in employment for the broader economy," Slok added.
President Donald Trump has promised to create 25 million jobs over the next decade, including ones in the manufacturing sector.
The number of people qualified for jobs that require highly specialized skills, especially within the data, analytics and development sectors, are limited, said John Reed, a senior executive director for Robert Half Technology, a division of Robert Half International (RHI), a Menlo Park, Calif.-based staffing and consulting company. The competition for these employees can be "fierce," he said.
"The demand from businesses has remained consistent, but many of these jobs remain chronically open as hiring managers are looking for very specific talent in high demand areas," Reed said. "Managers still need to fill the roles, but must remain patient during the search and move quickly to make an offer when they have a good candidate."
The top 50 jobs in the U.S. were ranked by Glassdoor, a Mill Valley, Calif.-based employment website which includes reviews from former employees, by examining and combining the number of job openings, salary and overall job satisfaction rating.