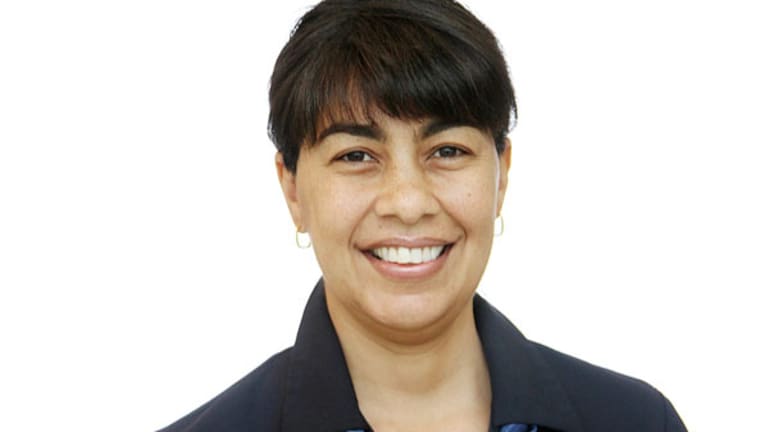 Top 5 Airline Service Moments of 2012
Airline service has its critics, but every airline also has employees who excel at customer service. Here are the top five examples in 2012.
CHARLOTTE, N.C. (
) -- Two hours into a nine hour and 30-minute trip to Rio de Janeiro one night in August, a
US Airways
(LCC)
flight turned back to Charlotte because an engine warning light came on.
The Boeing 767 returned to Charlotte around 2:30 a.m., which explains why Charlotte-based flight attendant Elida Pinheiro unexpectedly found herself on duty, preparing to work a trip after being awakened in the middle of the night.
While some people may still view the life of a flight attendant as glamorous, the reality is that working as a reserve -- which means long hours of being available on demand -- is a horrible lifestyle challenge.
What makes this story unique, however, is that as the details regarding this particular flight get worse and worse, Pinheiro rises to the occasion. In fact, 12 hours after she arrived at the airport, the airplane was still in Charlotte and Pinheiro, a Portuguese-speaking native of Brazil, was still working -- not because she was required to but because she had bonded with one of her passengers -- an elderly woman who had recently undergone surgery, required a wheelchair, did not speak English and was temporarily stuck in Charlotte. Pinheiro "recognized that the woman was scared and acted as her guardian," US Airways spokeswoman Michelle Mohr said.
We live in a country that is overwhelmed by anti-airline hysteria, where any perceived slight or error by an airline or an airline employee is tweeted, blogged and posted, amid a chorus of outrage. In July, for instance, more than 100 stories on the Internet described a case in which
United
(UAL) - Get United Airlines Holdings, Inc. Report
a 10-year-old child at Chicago's O'Hare International Airport. In fact, United didn't lose anybody. But where is the outrage in that?
At every airline, internal publications each day describe incidents where employees go the extra mile to help passengers. But only airline employees read these publications, so most passengers are unaware of the positive efforts that are made on their behalf each day. That is why this story appears today to review the top five airline service moments of 2012, with one moment from each of the top five airlines.
A year ago, we listed the top five airline service moments of 2011 in a
In the case of Pinheiro's Charlotte-Rio flight, the second departure did not occur until 6 a.m., seven and a half hours after the scheduled departure. In flight, the maintenance light came on again, and the aircraft returned to Charlotte for a second time. The passengers were not pleased, and it was left to flight attendants to comfort them.
Following the second return to Charlotte, US Airways offered passengers hotel rooms and rebooking on subsequent flights over the next few days. Pinheiro worked with airport agents, translating as needed. In the case of the elderly woman, Pinheiro provided her cell phone for calls to a daughter in Miami, helped arrange for the woman to fly to Miami, and then helped her to board. US Airways rebooked the woman on Miami-Rio flight on
American
(AAMRQ.PK)
, even though the carriers have not yet completed their merger.
Mohr said co-workers kept telling Pinheiro to "go home and get some rest," but she declined, saying she "just couldn't leave" the passenger she was assisting.
Agent Searches Hundreds of Boxes for Lost Diplomas
WHO: Ernestine Martin, a United systems tracing center clerk in Houston.
WHAT HAPPENED: One day in early March, Scottsdale, Ariz. attorney Jorge Ramirez disembarked after a Continental flight, unaware that he had left a binder containing his graduate diplomas -- for his law degree and his master's degree -- on the airplane. When he realized his loss, he called United, distraught, but he found hope after speaking with Martin on the phone. For more than five weeks, Martin searched for the documents, often on her own time, going through the boxes in the Houston baggage center where United stores lost items from throughout its system. She would call Ramirez once or twice a week, letting him know she had not given up and that he should not give up either.
One day, after going through hundreds of boxes, she called with good news. "There are not enough words for me to express my gratitude towards Ms. Martin's efforts," Ramirez wrote, in a letter to United. "She makes flying with your airline a pleasure and she should be an example to all employees nationwide. In essence, the world would be a better place if we all put as much of our hearts into the things we do every day, as she did to help me recover my lost items."
As United's corporate communications department researched Martin's story, it received a letter from her supervisor, who wrote: "When we hired Ernie last year, she had been working at (the catering facility) for a couple of years making 1,000 sandwiches a day in the cold room (which I guess is about 45 degrees)
"She was so happy to come over and work with us where it's warmer," the supervisor wrote. "Working in our warehouse sorting through thousands of lost articles is not exactly glamorous but she never loses sight of the fact she can make a real difference to our customers."
Though Close Together, EWR and JFK Are Not the Same
WHO: American JFK Gate agent Ellen Huggins, flight attendants Kevin Lynch, Craig Atherton and Frank Fehr.
WHAT: On Nov. 21, the chairman and CEO of a publicly traded South African retail business, on an international investor road show, were flying from New York to London for their next presentation. They arrived at New York Kennedy early to catch their 8 a.m.
Virgin Atlantic
flight. This is where the fun begins, because it turns out they were scheduled to fly from Newark. "A mix-up when the tickets were booked," they said.
It was too late to get to Newark in time for the flight, and they could not afford to miss their London presentations. So they raced to the American ticket counter, hoping for the best.
Fortunately, airport agent Ellen Huggins was ready to go. She was "extremely sympathetic, and took complete control," wrote Grattan Kirk, CEO of JD Group, in a letter to American. "We were highly agitated and concerned that we would miss our meetings. (She) managed to get us onto the (next) flight. It might have cost $5,000 but at least we were getting to London." Huggins also arranged an upgrade and found the two passengers a large suitcase for all the packages they had acquired in New York. She and other airport agents "were amazing, sympathetic and understanding,' Kirk wrote. The approach was, "We can fix your problem, leave it to us."
Onboard, the lovefest continued. Flight attendants Craig Atherton, Kevin Lynch and Frank Fehr "were without a doubt the best team we have ever experienced on any flight, and believe it or not we fly a lot," Kirk wrote.
"It is hard to believe that you are going through Chapter 11 because that generally brings uncertainty, despondent and de-motivated staff, but quite the contrary," he said. "They were so professional and complimentary about the airline that they had given up to 25 years of their life to. "
"I intend using the example of the service on AA in my monthly staff induction program," he added.
Wedding Day Blues Avoided
WHO: Delta employees in Minneapolis.
One day in July, a Delta passenger, flying from Pittsburgh to Boise, Idaho, to attend a wedding, sat down on her Minneapolis-Boise flight only to have a disturbing thought: She had left her dress on the Pittsburgh-Minneapolis flight.
" In an extreme panic, I ran back up to the gate to check with the gate attendants to see if they could radio over to my previous gate so that I could get my dress," the passenger said, in a letter to Delta. "They radioed, but no one was at the previous gate. At this point, I only had five minutes until the plane was departing. Distraught and frustrated, I stomped back onto the plane. All of a sudden, a flight attendant came prancing down the aisle with my dress. She said the agents somehow were able to get the dress and immediately rushed it to our gate and they handed it through the window of the cockpit.
"I will never be able to express my extreme gratitude for the gate agents/flight attendants/pilots/and Delta in general," the passenger said.
Southwest Agent Offers Her Belt to Passenger
WHO: Southwest airport agent Lydia Jarden.
In a bathroom at the Orlando International Airport this summer, a five-year-old boy had an unfortunate accident, one that left his clothes soaking wet as he prepared for a flight on
Southwest
(LCC)
. Did you ever notice how hard it is to find a good kid's clothing store in an airport? This boy's dad did.
In a recent issue of Southwest Spirit magazine, CEO Gary Kelly wrote about the experience. "The only clothes the father could find were shirts for sale in the gift shop, and he was scrambling to find a solution," Kelley wrote. "That's when he brought this to the attention one of our customer agents in Orlando."
Agent Lydia Jarden began calling around the Southwest Orlando operation, trying to find a small pair of pants. "She found some uniform pants, and after removing the Southwest markings, she cut the length to fit the little boy," Kelly wrote. "There was only one problem -- the waist was about ten sizes too big. So our employee removed her own belt and punched a hole so it would properly fit the boy's waist."
Is the customer service really this good in other industries?
-- Written by Ted Reed in Charlotte, N.C.
>To contact the writer of this article, click here:
Ted Reed