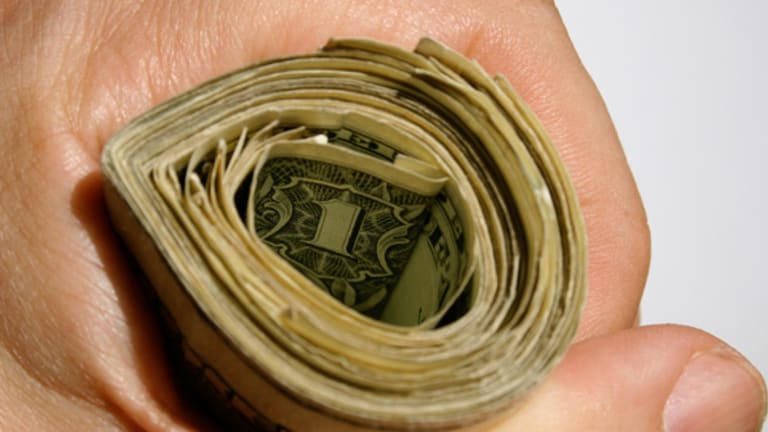 Top 200 CEOs Got Big Raises in 2012, <I>The New York Times</I> Reports
The median 2012 pay package for top executives grew 16 percent from 2011, the Times says.
The top 200 chief executives at public companies with at least $1 billion in revenue got big raises in 2012, according to
an analysis done for The New York Times
.
The Times reported Sunday that the analysis, done by the executive compensation firm
Equilar Inc.
, showed that the median 2012 pay package was $15.1 million, which is 16 percent more than in from 2011.
"So much for the idea that shareholders were finally getting through to corporate boards on the topic of reining in pay,"
Times
columnist Gretchen Morgenson wrote.
Morgenson pointed out that the stock market returns generated by the 200 companies exceeded the pay increases the CEOs received. She added: "Still, at 19 percent in 2012, that median return was only three percentage points higher than the pay raise. In other words, it's still good to be king."
At
this year is Lawrence J. Ellison, the founder and chief executive of the software company
Oracle
(ORCL) - Get Oracle Corporation Report
. The
Times
put his total compensation at $96.2 million, even though is salary is only $1. The bulk of his compensation is from stock options.
The
Times
also says that
golden parachutes for CEOs who retire
are alive and well. According to the Equilar analysis, the largest went to James J. Mulva when he stepped down as chief executive of
ConocoPhillips
(COP) - Get ConocoPhillips Report
after 10 years. His exit package was about $156 million in addition to the compensation he received while employed by the company.
This article was written by a staff member of TheStreet.