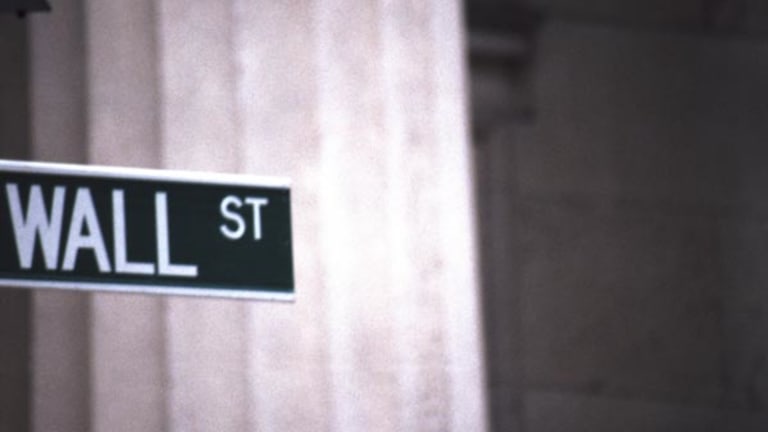 Top 15 Business News Stories of 2011
From the eurozone crisis to the passing of Steve Jobs, 2011 was filled with dramatic news.
From the eurozone crisis to the passing of Steve Jobs, 2011 was filled with dramatic news.
NEW YORK (TheStreet) -- From the wearisome European debt crisis to the implosion of MF Global, 2011 was a year filled with major business news stories and world events.
Apple's guru and co-founder Steve Jobs died in October after a long fight with pancreatic cancer, leaving Apple's millions of adherents without the spiritual presence of the mystical man in the black turtleneck.
Occupy Wall Street took the country by storm, in some ways literally, as anti-bank, anti-corporate, anti-greed protesters set up camps and clashed with police from coast to coast. The protesters' chant of "We are the 99 percent" became part of the national lexicon.
The U.S. saw its credit rating downgraded in August as Washington politicians bullheadedly bickered over ways not to address the multi-trillion dollar national debt.
An earthquake, tsunami and nuclear meltdown in Japan exacted a massive human and economic toll that reverberated throughout the world.
Revolution and protest swept the Middle East, which led to the brutal death of Moammar Gaddafi and the ousting of Hosni Mubarak as Egypt's longtime ruler.
U.S. forces killed al Qaeda leader Osama bin Laden in an early-morning raid of his compound in Pakistan in May.
North Korean dictator Kim Jong-Il died of a reported heart attack on Dec. 17, creating a climate of uncertainty on the Korean peninsula but also one of hope for reunification between the poor North Korea and economic powerhouse South Korea.
On a smaller scale, Bank of America underestimated the depth of the banking industry's image problems when it floated a monthly $5 debit card fee, only to be repulsed by vociferous public opposition.
Those are a few of the top stories of the year. Now let's take an in-depth look at those and other top business news stories of 2011, in no particular order.
-- William Hennelly
Europe's Sovereign Debt Crisis; DSK's Scandal
Europe's sovereign debt crisis seized global stock markets for the good part of 2011. Debt problems that started in Greece spread to larger players on the Continent, namely Italy, Spain and France. Portugal became the third eurozone country to seek and receive aid in April. The eurozone also approved further bailout money for Greece in the summer as the country faced an imminent default.
By September, fears escalated that Italy would be next to ask for assistance. The euro fell below $1.30 and hovered just a bit above that. Sovereign borrowing costs across the eurozone surged with Italian 10-year bond yields spiking dangerously to unsustainable levels. By the fall, major ratings agencies warned of a possible mass downgrade to credit ratings in the region.
Because Germany is the lone player of the eurozone that can provide credible funding that would resolve the crisis, the country faced intensifying pressure to make sacrifices for what it viewed as its profligate neighbors.
The economic crisis became as much a political one. Three prime ministers in the eurozone resigned over the course of the year as challenges of introducing fiscal austerity led to a deep divide among domestic political parties. Greece swore in Lucas Papademos, while Italy swore in Mario Monti as the notorious Silvio Berlusconi era receded, both in an attempt to renew investor confidence in the future of their economies and to pass cost-cutting measures that would appease international creditors. The European Central Bank also welcomed a new leader, Mario Draghi.
2011 was also the year that the debt crisis took the first victims within the financial sector. Belgium's biggest lender
Dexia
succumbed to the crisis in early October, followed by American brokerage firm
MF Global
.
As Europe's leaders -- led by Germany's Angela Merkel and France's Nicolas Sarkozy -- struggled to provide a backstop to the crisis, a global debate ignited over how big a role central banks should play in bringing relief to debt-laden eurozone nations and to a strained financial system.
The European Central Bank was forced to buy up government debt to cap soaring costs for government. At the end of November, top central banks of the world were forced to offer joint aid amid an intensifying crisis. Just before the new year, the ECB decided to extend billions in cheap loans to more than 500 banks in order to pump additional liquidity into the region.
Whether Europe has seen the worst of its debt problems remains uncertain going into 2012. Eurozone nations have agreed to a new pact on limiting government debt over the long term, although Britain has refused to take part. Germany, France and their neighbors remain hard-pressed to reach a consensus over how to fully fund the region's emergency rescue fund and whether to save the euro at all costs. Risks loom large as a worsening crisis could push the U.S. economy into a recession and drag down major economies in Asia.
While the twists and turns of the debt debacle captured the attention of the global financial community, a European side story of illicit sex brought down the career of a prominent official -- International Monetary Fund Director Dominique Strauss-Kahn, sending shock waves through
.
Prosecutors dismissed sexual assault charges against Strauss-Kahn, at the time a leading political challenger to Sarkozy for the presidency of France. New York City prosecutors dropped the case against Strauss-Kahn after
of the hotel maid who accused him of sexual assault. Strauss-Kahn had insisted the sex was consensual. The case set off a months' long media frenzy, as TV vans camped outside DSK's temporary living quarters in downtown Manhattan.
-- Chao Deng
Occupy Wall Street
They seemed at first like a bunch of naïve college kids, but the movement now known as Occupy Wall Street quickly evolved into something that moved the national political conversation decidedly to the left.
To the frustration of many media outlets, the occupiers refused to state a list of demands and insisted they had no leadership.
That second claim seemed dubious.
, whether or not they chose to identify themselves as such.
They started in New York, though just as the New York movement drew inspiration from the Arab spring and protests in Madrid and elsewhere, it quickly spurred imitators in other U.S. cities and around the globe.
Public spaces, most notably Zuccotti Park near Wall Street, became places to air free-wheeling discussions and demonstrate and attract attention to all kinds of issues, from fracking to taxes to the origin and purpose of the monetary system.
The movement got some help from the police and city governments, whose less-than-sensitive,
occasionally brutal
handling of the protests attracted widespread sympathy and attention, not to mention donations and a broader following.
Soon, politicians were regularly referring to Occupy Wall Street. President Obama said the movement reflected "broad-based frustration about how our financial system works."
House Majority Leader Eric Cantor denounced the protesters as a mob but then backed away from the statement.
While the protesters never stated an agenda, it hardly seemed like a stretch to give them some credit for small shifts in attitude by businesses and politicians, such as the decision by
Bank of America
(BAC) - Get Report
to forget about a planned $5 monthly fee for debit card use just a month after announcing the strategy, following the lead of
JPMorgan Chase
(JPM) - Get Report
,
SunTrust
(STI) - Get Report
and other companies that were considering similar fees before changing their plans.
Still, as the protests continued, they attracted people more interested in a free meal, a fistfight or a night in a stranger's sleeping bag than in making a political statement. Many mayors and neighborhood businesses and communities -- even sympathetic ones -- grew weary of the drums, the hooliganism, the campers and the piles of stuff lying around occupied public spaces.
In New York, police came in the middle of the night, shutting out the media and clearing out the protesters. Many observers on all sides thought it was a good thing. Even supporters of the principles suggested by the Occupy movement -- narrowing the income gap and reducing the influence of money in politics, among other goals -- said it was time for the movement to harness its message in more meaningful, lasting ways.
-- Dan Freed
Steve Jobs Dies
Steve Jobs was a contradiction in a profit-driven corporate world. As the face of
Apple
(AAPL) - Get Report
, one of technology's and the world's most beloved companies, Jobs built his fortune on a simple premise: understand and connect with consumers.
The result was a company that, up until last the quarter, continually surpassed revenue, profit and products-shipped benchmarks, even during tough economic times.
With Jobs' death
after a long battle with pancreatic cancer, technology and the broader business world lost its greatest marketer.
Each Apple venture -- micromanaged by Jobs himself -- shaped the cultlike status of the brand, from the clean, standard-setting designs of the iPod and iPhone to the Apple stores built to enhance the lifestyle that the products inspired.
Jobs's management of Apple took it from its founding in a Silicon Valley garage with $1,000 to the world's most valuable technology company, when Apple's market cap topped
Microsoft's
(MSFT) - Get Report
$219 billion last year.
Neither a designer nor engineer by trade, Jobs helped shape the advent of personal computers with his Apple I and Apple II in the 1970s. Then, nearly 30 years later, he revolutionized the way customers consumed media -- not only technologically but culturally -- with products like iTunes and the iPad, Jobs' last great launch.
The large, touch-screen tablet computer breathed new life into an ailing market and set the standard for the sector's design and functionality. Since the iPad's debut in 2010, it has held upwards of 80% market share, as offerings from rivals like
Motorola
(MMI) - Get Report
,
Research In Motion
( RIMM) and
Dell
(DELL) - Get Report
fell flat.
Despite the lordlike status Jobs commanded, it didn't come without scrutiny. As
The New York Times
reported shortly after his death, Jobs "never mellowed, never let up on Apple employees, never stopped relying on his singular instincts in making decisions about how Apple products should look and how they should work." Jobs' perfectionism sometimes involved berating employees, said the article.
Jobs also was not afraid of taking shots at competitors. According to
Steve Jobs
, the
biography published just after his death
, Jobs accused
Google
(GOOG) - Get Report
-- whose then-CEO Eric Schmidt was a former Apple board member -- of stealing many of the iPhone's features for use in its own mobile operating system, Android. Today, Android and Apple's iOS rule the mobile markets, with Android accounting for 53% of smartphone sales and Apple holding 29%, according to the NPD Group.
"I will spend my last dying breath if I need to, and I will spend every penny of Apple's $40 billion in the bank, to right this wrong. I'm going to destroy Android, because it's a stolen product. I'm willing to go thermonuclear war on this," Jobs said, according to the book.
With each new patent lawsuit Apple serves to Android licensees, it's obvious that his words have already been put into play.
While Apple's future without Jobs has many
wondering about new risks of investing in the company, it also begs a broader question: Will Apple, now headed by former COO Tim Cook, a leader known more for logistics than innovation, still have the same spiritual resonance to its millions of devotees around the world? --
Maggie Overfelt
U.S. Debt Crisis
U.S. Sen. John Kerry makes a statement to the media upon the failure of the supercommittee in November.
Ask not what your country can do for you, ask what you can do for your country.
If President John F. Kennedy posed that question to members of the 112th U.S. Congress, the answer would have been a simple "nothing."
Gridlock in Congress is not a new development. But what U.S. citizens saw this year from Congress can never be explained away, especially when the coveted triple-A rating on U.S. debt was stripped away by one major credit ratings agency as two others threatened similar downgrades.
The major issue in Congress this year was the weighing of tax increases against spending cuts as the country's deficit climbed, an argument that went right down party lines.
With the threat of a U.S. default rising against concern over the ballooning debt levels, Democrats and Republicans took their debate over a debt-ceiling increase all the way to the Aug. 2 deadline, which is when the Treasury estimated its borrowing ability would have been depleted.
Even though an agreement was ultimately forged at the eleventh hour, the brinkmanship in Congress resulted in a
by
Standard & Poor's
, the first time the U.S. has lost a prestigious triple-A rating in history.
This move triggered a
and resulted in
through the rest of the summer and well into the fall. Swings of 3% on the
Dow Jones Industrial Average
and the
S&P 500
become the norm, not the exception.
The debt-ceiling debate and subsequent downgrade by S&P is just one instance this year where Congress' ineptitude disillusioned nearly every U.S. citizen and injected major volatility into financial markets. It began in January with a disagreement over the reading of a modified version of the U.S. Constitution. By April, there was a real possibility of a government shutdown and 800,000 furloughed government employees as the two sides bickered.
The bickering didn't end with the debt-ceiling debacle, however. In the aftermath, a 12-member committee was formed as part of the August budget control act. The so-called Super Committee was tasked with finding $1.5 trillion in deficit reductions to be made over a 10-year period -- and despite roughly two months to complete the job, failed. And even though $1.2 trillion in automatic cuts were triggered by the committee's failure, some congressional members are now trying to backtrack on that.
And it continues. In November,
60 Minutes
aired a report on stock trading by congressional members that may have run afoul of insider trading laws. A bill drafted to put an end to insider trading in Congress was hyped up but stalled in the House.
Before the year could end, though, we saw more drama from Congress as the House and Senate went head-to-head over extending the payroll tax breaks. Eventually, the House relented on its demand to have the cuts extend for a year, but not before America once again groaned over the collective failure on Capitol Hill.
As a result of the congressional mess and heightened volatility in financial markets, a
CBS News
poll in November found that Congress' approval rating dropped into the single digits. At 9%, it was an all-time low rating for the members of government. For a little context, during the Gulf oil spill in 2010, reviled oil giant
BP
(BP) - Get Report
had an approval rating of 16%. During the Watergate scandal, Richard Nixon's approval rating at its lowest was still above 20%.
-- Robert Holmes
The Arab Spring
Tunisia planted a seed of revolution across the Middle East and North Africa and it grew into a sequoia.
The Internet and social media took center stage as protests spread to Egypt, Libya, Bahrain, Syria and Yemen. "Egypt" was the second-most used term on Twitter in 2011, behind "occupy."
Egypt and Libya headlined the Arab spring as former Egyptian leader Hosni Mubarak and former Libyan dictator Moammar Gaddafi fell at the hands of their own people, but overthrow didn't translate into economic stability throughout the region.
"Arab revolutions had a clear economic underpinning: they were fuelled by poverty, unemployment, and lack of economic opportunity," academics Adeel Malik and Bassem Awadallah wrote in an article for Middle East Institute.
It goes on to say that the region's continued dependence on natural resources has prevented the emergence of a viable private sector, which has stymied economic diversity.
Egypt and Libya, specifically, continue to transition to new governments.
Egyptian Islamists reignited protests in November when military rulers attempted to seize de facto leadership of Egypt.
"The army has no role in ruling people. Its only job is to protect the country," said Hani Hegazi, a 28-year old Muslim Brotherhood member, according to the
AP
. "We want civilian rule chosen through democracy."
The Muslim Brotherhood said that it won in December some 70% of the available parliamentary seats in Egypt, as it has been the most organized party in the country.
The United Nations lifted sanctions on Libya's central bank as confidence in the new government swelled among developed nations.
"This will be a long and difficult transition, but I am confident that you will succeed," Leon Panetta, U.S. defense secretary, told Libya Prime Minister Abdurrahim al-Keib in a news conference.
But confidence in a government won't drive the economic concerns of the region.
"With the public sector as the main engine of job creation, the region suffers from a precarious employment strategy," Malik and Awadallah wrote. "The issues of job creation and social justice are ultimately tied with the very model of development that governments in the region have long pursued."
Oil prices swung wildly during the summer as many analysts feared that uprisings would spur disruption in delivery.
At one point, Libyan rebels shut down oil production in the country, which was a move that didn't affect the larger oil market (Libya produces a small fraction of worldwide oil) and was seen more as a symbol of the shifting power in the nation.
The Arab spring cultural watershed ousted long-despised leaders who were poor drivers of economic transformation. The revolution was the step in 2011, but economic transition could prove the challenge in 2012.
-- Joe Deaux
Demise of the Dictators
President Obama and other top U.S. officials watch a live feed of the Navy Seals' raid on Osama Bin Laden's compound in Pakistan.
Three polarizing world figures died in 2011 amid unprecedented turmoil in the Middle East, the United States' withdrawal from an eight-year war in Iraq and continued fear in world markets.
Osama Bin Laden, Moammar Gaddafi and Kim Jong Il seized headlines with their unexpected and shocking deaths as the news about
Bin Laden and
Gadaffi sparked widespread celebrations, while Kim elicited
statewide sobbing.
Bin Laden's death captured Americans' attention late Sunday night May 1 when Obama announced that the mastermind behind 9/11 had been killed by a small team of American Navy SEALs.
"Justice has been done," Obama said.
People celebrated in front of the White House and around Ground Zero, where hijackers directed by Bin Laden had steered commercial jetliners on Sept. 11, 2001, into 1 and 2 World Trade Center, causing them to collapse and kill some 2,750 people.
Gaddafi was captured by Libyan rebels who found the former Libyan dictator cowering under a road near his hometown of Sirte.
Videos showed Gaddafi bloodied and wounded surrounded by his captors, who cheered wildly for his detention. Gaddafi died shortly after those videos were taken.
North Korea state media reported that Kim Jong Il died of a heart attack this past week. The former leader who had once starved his own people, was well-known by Americans as the man bent on creating a nuclear program for his country. The North Korean government announced on Oct. 9, 2006, that it successfully conducted a nuclear test for the first time.
One of Kim's sons, Kim Jong-un, was appointed the leader of the country as diplomats are uncertain of what it means for the future of relations with North Korea.
Bin Laden's death gave a temporary poll bump to Obama and Gaddafi's fate left Libyans to figure out the future of their government, but Kim's death renewed the discussion of a unified Korea.
An erasure of the 38th Parallel would most immediately provide unprecedented economic help to the emaciated North as the country has suffered for decades from severe isolation under North Korean communism.
An op-ed in
The New York Times
argued that China might try to "adopt" North Korea as a pseudo-province.
China, the argument goes, would want to embrace North Korea with the promise of economic reform in order to deflect the United States and its ally South Korea from grabbing influence in the longtime communist bastion.
"For China, the uncertainty surrounding North Korea comes against the backdrop of Mr. Obama's 'pivot' to Asia and assertion that the region is America's new strategic priority," the article said.
2011 provided a spark for reform, but North Korea, Libya and others will have to wait until 2012 for results.
-- Joe Deaux
Japan Earthquake and Tsunami
The impact of the March 8 earthquake and tsunami in Japan lingers in multiple venues, from the lives of the 80,000 people unable to return to their homes to a reshaped world auto industry.
In Japan, Fukushima, once a rural area known for scenery, has gained note as the site of a tsunami that killed 20,000 people and of a subsequent nuclear disaster, which forced more than 80,000 from their homes -- with no immediate prospects of return.
Around the world, the corporations that became a symbol of Japan's industrial might were crippled by production shortages. In particular,
Toyota
(TM) - Get Report
recently lowered its global sales outlook to 7.38 million vehicles for the fiscal year ending March 31 and faces the potential loss of its standing as the world's largest automaker, reflecting not only the impact of the Japan disasters but also a rising yen and flooding in Thailand, home to key suppliers.
In the U.S., during the first 11 months of 2011, light vehicle sales rose 10.4%, but because of inventory shortages, Toyota sales were down 7.5% while
Honda's
(HMC) - Get Report
sales were down 5.3%.
"Consumers stopped believing in availability" of Japanese-made cars and "shifted to domestic and Korean manufacturers" said Edmunds.com economist Lacey Plache.
Today, the jury is out on whether the Japanese manufacturers can regain their losses, Plache said. "The main factor to shifting share is new and compelling vehicles," she said. "The new Camry was fine, but not a show-stopper. And Honda is having issues with its new models.
Not surprisingly, trans-Pacific travel from Japan declined after the disasters. In the immediate aftermath,
Delta
(DAL) - Get Report
, which leads U.S. airlines in service to Asia and Japan, reduced capacity to Japan by 15% to 20%. By the third quarter, however, travel from Japan to the U.S. was largely back to pre-disaster levels, while U.S. travel to Japan was still down 10% to 15% but was picking up, the carrier said.
During the third quarter, Japan's economy showed strong signs of recovery, growing at a 6% annualized rate, marking its first expansion in four quarters. Exports jumped 6.2% and consumer sentiment rebounded.
"Japan is recovering on a path that we feel pretty comfortable with," said Delta President Ed Bastian, during a December investor conference. He said Delta's 2012 Japan revenue should improve by about $100 million over 2011 levels.
--Ted Reed
MF Global's Bankruptcy
Jon Corzine's MF Global faces the music in a post-2008 financial crisis world.
The bankruptcy of
MF Global
late in 2011 showed that Wall Street never really learned its lesson about risk-taking from the 2008 financial crisis. It also spawned a new financial villain in CEO and former New Jersey governor and U.S. senator Jon Corzine.
MF Global's failure, the biggest spillover of the European debt crisis, will continue to stay in the minds of investors in 2012 as regulators, Congress and the Federal Bureau of Investigation search for $1.2 billion in missing client money. As investigators retrace the bankruptcy of the brokerage -- the eighth largest in U.S. history -- an investigation may serve up the most notable criminal complaints since the collapse of
Lehman Brothers.
At issue are two things.
First is the search for missing client funds that were supposed to be held in ultra-safe segregated accounts that may have been used by MF Global to liquidate trades leading up to its Oct. 31 bankruptcy.
Secondly, there is the massive $6.3 billion bet the firm made on short-term "repo-to-maturity" positions on European government debt as the region fell into crisis.
MF Global's demise was a speedy one. After reporting a third-quarter loss on $191.6 million and its multibillion-dollar European debt position on Oct. 25 earnings, the company's shares were nearly halved. Ratings agencies Fitch and Standard & Poor's cut MF's bonds to junk; customers fled the brokerage, and by the end of that week, MF's only way of surviving was a last-ditch fire sale to a competitor.
Over Halloween weekend, MF executives feverishly rushed to find a buyer but quickly discovered hundreds of millions of dollars in client money was missing
Currently, regulators, investigators and exchange operators like the
Chicago Mercantile Exchange
(CME) - Get Report
are searching through records to see if the money can be retraced to transfers, like a $200 million payment MF Global made to
JPMorgan Chase
(JPM) - Get Report
the Friday before its collapse. If MF knowingly transferred client funds, it would be a violation of federal securities laws.
Even without a completed investigation or formal allegations of impropriety, there are lessons that can be drawn from MF's demise. Wall Street's regulators still don't have a full watch over Wall Street trading -- even after the voluminous new rules.
More importantly, MF's disclosure of its European bet and its subsequent demise signals the difference between the actual and perceived risks that the European debt crisis has for financial institutions.
Had MF Global been able to survive to see its short-term trades on Italian, Irish, Spanish and Belgium debt expire, the firm likely would have reaped a big windfall. But MF's demise signals that cracks still remain in the regulation and health of Wall Street. Yet to be seen is whether any criminal inquiries will arise in the new year.
-- Antoine Gara
Bank of America Botches Debit Card Fee
Like pretty much everything that has happened on Wall Street since the 2008 crisis,
Bank of America
(BAC) - Get Report
never saw it coming.
The bank never realized that its proposal to charge customers a monthly fee of $5 for debit card purchases would result in a nationwide backlash and spark an anti-big bank movement that put BofA's hapless management at the center of the protest.
All the bank was trying to do, as CEO Brian Moynihan put it, was try to make a profit. "I have an inherent duty as a CEO of a publicly owned company to get a return for my shareholders," he told
CNBC's
Larry Kudlow. If the Durbin Amendment, which reduced the fees that banks can charge merchants for processing debit card transactions, was going to cost it $2 billion in revenue annually, it had to find a way to recoup some of it.
The company probably figured that, at worst, customers would just switch to cash and stop using debit cards. Maybe the move would even push customers toward credit cards, which are more lucrative for banks.
But Bank of America clearly underestimated the pent-up frustration that was building in customers who were fed up with the bailouts and wrongful home foreclosures. The fact that big banks were playing hard ball on debit fees after they took a taxpayer handout also didn't help.
The $5 fee was the last straw.
Thousands of customers revolted against the proposed fee, threatening to close their accounts with Bank of America and take their business elsewhere. In a
poll run by
TheStreet
, more than 80% of over 7,000 voters said they would leave the bank.
Readers lashed out at the bank for accepting the government bailout and then proceeding to charge customers for, as they put it, using their own money. An online petition on Change.org protesting the fee caught on like wildfire, gathering 40,000 signatures a day.
The episode also gave rise to the
"Bank Transfer Day" movement, which urged customers to transfer their money from big banks to smaller community banks and credit unions, which advertised their superior customer service.
In the end, Bank of America was forced to withdraw the unpopular $5 fee. And while industry experts expect the
bank to find a way to charge customers
, BofA is likely to find it increasingly difficult to impose any kind of fee on customers.
The bank certainly cannot afford another fee debacle. Customer loyalties are not what they used to be.
But then neither is customer service.
-- Shanthi Bharatwaj
Netflix Destroys Value
Reed Hastings, CEO of Netflix
Netflix's
(NFLX) - Get Report
fall from grace has deemed the company and its management team, led by Reed Hastings, as one of the worst of 2011.
After running up nearly 70% in the first half of the year, the video-rental giant made
several missteps that sent the stock free falling, ending the year down 59% -- and 75% off its July high or nearly $300.
The company's precipitous decline started with management's decision to raise prices on its most popular one DVD-by-mail and unlimited streaming package by 60%. The increase was spurned by subscribers, who criticized the company for the way it approached raising prices.
To make matters worse, shortly after the price hike, Netflix revealed that it was unable to reach an agreement with Liberty Starz to renew its streaming content deals. That means Starz movies and television shows will be pulled from the service come February. This escalated consumer ire, with subscribers complaining that they didn't want to pay more for less content.
In the throes of customer and Wall Street dissatisfaction and grasping at straws, Netflix made a surprise announcement in September that it planned to separate its DVD-by-mail and streaming services into two businesses. The streaming service would remain under the Netflix banner and the DVD segment would become a new business called "Qwikster."
Subscribers took to the message boards again, voicing concern that the separation of the two services would make it more complicated for users of both to organize and watch content.
Ultimately, Netflix reversed its decision, doing away with Qwikster but not before issuing a mea culpa to investors regarding the way it handled its new strategies.
But subscribers were not that forgiving, and the price hike and failed negotiations with Starz led to a loss of about 800,000 subscribers in the third quarter.
Netflix also announced an aggressive international growth story in 2011, launching a streaming service in Latin America and the Caribbean and laying groundwork for an entry into the U.K. and Ireland early next year.
Due to costs associated with overseas growth, Netflix warned that it expects to swing to a loss in 2012. It previously said that it expected to be unprofitable for several quarters next year before revising its outlook. Management has provided no indication about when it expects to return to profitability.
Netflix's obliterated stock price has led to chatter of a
possible takeover in 2012.
Amazon
(AMZN) - Get Report
and
Verizon
(VZ) - Get Report
have been pegged as possible acquirers, as both company's eye a market share in the streaming video space.
-- Jeanine Poggi
Solyndra Meltdown
FBI agents carry boxes from Solyndra headquarters in Fremont, Calif., in September.
On the morning of Aug. 31, employees of a solar company in California arrived at work
to find the company's doors locked. So began the largest venture capital failure in the history of the markets, the bankruptcy of solar panel maker
Solyndra
.
2011 was
the year of the solar bankruptcy. A supply/demand imbalance leading to what many thought was an unimaginable free fall in pricing made high-cost companies like Solyndra obsolete, seemingly overnight. Evergreen Solar, Spectrawatt ...the list of 2011 solar bankruptcies in the U.S. and in Europe is a lengthy one, and many other solar manufacturers had to scale back plans and shut down some operations just to make it through lean times.
Solyndra, though, was a solar bankruptcy of greater magnitude than any other in a brutal year for the sector.
It was a little more than a year before Solyndra's bankruptcy in May 2010 that President Obama appeared for a photo-op on the floor of Solyndra's plant, with the solar panel manufacturer hand-selected by the White House as the
hallmark of its dual renewable energy and manufacturing job creation strategy. With 20-by-30 foot American flags draped in the background, President Obama declared, "It's here that companies like Solyndra are leading the way toward a brighter and more prosperous future."
It was a photo-op and comment that
came back to haunt Obama, once Solyndra's 1,100 workers were out of a job and once the public realized what Congress and the markets had always known: In addition to the $1 billion of venture capital invested in the company, Solyndra had received a $535 million loan from the U.S. government, the first loan in the Department of Energy's pioneering loan guarantee program, a loan that
may never be repaid. Solyndra's bankruptcy auction of manufacturing assets is scheduled for mid-January 2012. It will be back in the headlines again.
In the aftermath of Solyndra's bankruptcy, there has been a
ceasless campaign by Republicans on the House energy investigative subcommittee to prove tainted ties between the White House and backers of Solyndra, including one of Obama's biggest fund-raisers, Oklahoma billionaire George Kaiser, accused of "rushing" the Solyndra loan through and prevailing over sounder heads in the government. There has been a more successful campaign
to gut the Department of Energy loan guarantee program.
Leaving the right and left of the political issue to the side, though, the Solyndra bankruptcy cuts to the root of some of the most important issues that the U.S. faces in future energy and manufacturing policy.
How does the government stimulate a 21st century energy infrastructure? Is it by insisting on
our own renewable energy manufacturing sector, or focusing on
deploying renewable energy generation projects while ceding to China the business of churning out a massive supply of cheap solar panels?
Indeed, one of the more frustrating elements of the Solyndra bankruptcy is that for all the focus it received in 2011, as a nation we've barely begun to deal with the fundamental questions raised by its failure.
-- Eric Rosenbaum
Buffett Embarrassed
Warren Buffett
It wasn't until the second page, sixth paragraph of the Warren Buffett letter released to the press late on the afternoon of March 30 that the circumstances surrounding
the surprise resignation of
Berkshire Hathaway
(BRK.B) - Get Report
CEO heir apparent David Sokol became clear.
"That brings us to our second set of facts," the sixth paragraph of the Buffett letter began. "In our first talk about Lubrizol, Dave mentioned that he owned stock in the company."
On March 14, Berkshire Hathaway had announced its $9.7 billion acquisition of chemicals company Lubrizol. It was an idea that Sokol, head of Buffett's utility business MidAmerican Energy, had first suggested to Buffett in January. It was also a stock in which Sokol had traded. On Jan. 5, 6 and 7, Sokol purchased 96,060 shares of Lubrizol, one week before he pitched it as an acquisition to Buffett.
If Buffett was hoping that insider trading allegations wouldn't stick if he buried the actual circumstances leading to the Sokol resignation in the second page of the release, he was sorely mistaken. Sokol's Lubrizol trades was the lead, and it was the Berkshire Hathaway story that spiraled out of spin master Buffett's control in 2011.
In closing the letter of March 30, Buffett made a claim that would later come back to show how badly he misjudged the public reaction to the Sokol resignation: "I have held back nothing in this statement. Therefore, if questioned about this matter in the future, I will simply refer the questioner back to this release."
The
questions didn't go away, and Buffett was forced to say plenty more about the Sokol resignation before the headlines dissipated. In fact,
the usual lovefest of Buffett investing faithful otherwise known as the Berkshire Hathaway annual meeting became high noon in Buffett's defense of his handling of the Sokol situation in early May.
Buffett and his right-hand man Charlie Munger made the case that they didn't want to throw Sokol under the bus when issuing the original release. "What I think bothers some people is that there wasn't some big sense of outrage in the release. I plead guilty to that. This fellow had done a lot of good," Buffett told shareholders. Munger added, "You can always tell a man to go to hell tomorrow." Which they proceeded to do at the annual meeting, when Buffett referred to Sokol's actions as "inexplicable and inexcusable," and
a violation of Buffett and Berkshire principles.
As a matter of insider trading, the Sokol Lubrizol purchases remain a gray area. No charges have been brought against the former Berkshire Hathaway executive. As a matter of Berkshire internal controls, or lack thereof,
and CEO succession planning, the press and public lost interest in pursuing the story. As for Buffett's mastery of Berkshire Hathaway's public image, the would-be standard bearer of capital markets integrity, his handling of the Sokol situation is a more complicated matter, even if the press called off the dogs after Buffett and Munger's annual meeting "mistakes were made" mea culpa.
Buffett famously said in testimony he was forced to give before Congress after being embroiled in the Salomon Brothers Treasury securities scandal of 1991, "After they first obey all rules, I then want employees to ask themselves whether they are willing to have any contemplated act appear the next day on the front page of their local paper, to be read by their spouses, children, and friends, with the reporting done by an informed and critical reporter. If they follow this test, they need not fear my other message to them: Lose money for the firm, and I will be understanding; lose a shred of reputation for the firm, and I will be ruthless."
He was ultimately ruthless with Sokol, but 2011 ended without an exact measurement of how the shreds of reputation lost were split between Buffett and Sokol.
-- Eric Rosenbaum
Gold's All-Time High/Silver's Selloff
Gold proved a volatile but ultimately lucrative investment in 2011.
Investors found more than enough reasons to place their faith in gold as unrest in the Middle East and a European debt crisis gripped global markets for most of the year. Throw into that scant signs of economic recovery in the U.S., and gold's safe-haven status was made even more appealing. That's not to say that gains went unchecked.
Gold prices started the year at $1,412 an ounce, hitting a low right out of the gate of $1,314 and then eventually rallying to an intraday and all-time high of $1,923. Silver also hit an all-time high in 2011 before the speculators got shaken out.
The past few months in particular have not been kind for gold. The precious metal tanked 13% in September and 8% in just three days in December as a strong dollar hammered prices. Gold's safe haven status looked to be a thing of the past as negative headlines out of Europe triggered a rush into the dollar instead of gold, as liquidity dried up.
There were also signs that interest in gold among some of the world's largest consumers was waning. Fears of slowing consumption in Asia pose a serious threat to prices. China and India accounted for 41% of total gold consumption in 2010, according to the World Gold Council, but both countries are struggling to maintain their tremendous growth.
India consumed almost 1,000 tons last year, but demand has tapered off. Jewelry demand, for example, tanked 26% in the third quarter as its local currency got beat up by a stronger dollar. Inflation is more than 9%, which makes it hard for the central bank to cut rates to help jump-start growth.
Demand in China is strong, but many fear a slowdown if China's economy decelerates. China's inflation has moderated to 4.2%, and the central bank has allowed banks to keep less money in their reserves but seems reluctant to cut rates further.
Mine production was also up 5% in the last quarter ,and there is a concern that central banks might start selling gold to raise dollars. The "official sector" bought 148.4 tons in the third quarter, and purchases could reach 450 tons by year's end. Any reversal of this trend could significantly hurt prices.
While those threats are very real, gold's track record makes it difficult to bet against. Since 1975, the dollar has lost 75% of its purchasing power and 98% of its purchasing power compared with gold. On average, over the last 10 years gold has risen 17% annually. Despite the speed bumps this year, gold has still managed to post a 13% gain for 2011.
We asked our audience where they felt gold prices would finish the year. More than 14,000 responded over the course of the year, and the overall bullish sentiment was clear. Some 75% of those who participated in our survey felt gold would rise. (There's still time to cast your vote; just click the link below.)
Vote: Where will gold prices finish in 2011?
But observers weren't blindly bullish. With more than 6,300 votes, 45% of respondents accurately predicted that gold would end the year between $1,500-$1,800 an ounce.
The more rabid gold bulls made up the second-largest contingent, with 29% of voters believing gold would rise between $1,800-$2,000 -- a prediction not that out of reach just four months ago.
Silver prices look poised to end the year where they started. Silver started 2011 at $31.11 an ounce and reached a high of $49.16 on April 25. It's largely been a downhill ride since as the metal faced substantial margin hikes.
In May, the CME announced it would raise the amount of money it takes to buy a 5,000-ounce silver contract by another 33%, sending prices plunging. Silver prices are currently trading below $30 an ounce.
Often called the "poor man's gold," silver performs the role of a hard asset -- a form of money that retains more value than paper currencies. Silver, like gold, is also a safe-haven asset. Silver is also an industrial metal, with about 60% of its usage coming from the sector, which makes the metal a good play on a global economic recovery.
-- Ross Tucker
News Corp. Hacks Way Into Headlines
A protester (standing, left) attempts to smear Rupert Murdoch (seated) with a pie of shaving cream as Murdoch's wife intervenes.
The media -- particularly that on the other side of the political spectrum -- had a field day with the
News Corp.
(NWSA) - Get Report
hacking scandal in 2011.
Rupert Murdoch's media conglomerate raised issues of journalism ethics when the British tabloid
News of the World
was accused in July of hacking into the phone of a dead schoolgirl, Milly Dowler, in 2002, leading her family to believe she was still alive and compromising the police investigation. The accusations ultimately led to the demise of the 167-year-old paper.
News Corp. admitted that people working for
News of the World
did hack into the phones of celebrities, politicians and others, and paid $3.2 million to Dowler's parents.
The scandal has also resulted in the arrest of at least 20 people, including former News International editor and friend of Murdoch, Rebekah Brooks; Glenn Mulcaire, a private investigator working for the tabloid at the time of the phone hacking; and Andy Coulson, former editor of
News of the World
and former spokesnan for the British prime minister spokesman. So far no one has been charged.
Who's Who in News Corp. Phone-Hacking Scandal
Coulson quit as Prime Minister David Cameron's communications chief in January, before the scandal broke, after Cameron was criticized for hiring him.
A number of senior British officials and top London police officers also have lost their jobs as a result of the case.
CNN host Piers Morgan has also been entwined in the scandal, as the former editor of Trinity Mirror's
Daily Mirror
from 1995 to 2004. He told a British inquiry last week that he wasn't involved in phone hacking when he oversaw the paper.
Rupert Murdoch and his son James
, adamantly denying any knowledge of the extent of phone hacking. But the highlight of the testimony was when a protester threw a pie at the senior Murdoch. The media tycoon was unharmed, but the act ended up stealing the headlines of the testimony.
Murdoch abandoned his $12.1 billion bid
for British Sky Broadcasting
once it was revealed that phone-hacking practices were more widespread.
Aside from a police probe into phone and computer hacking at the company, officials are also investigation allegation of police officers being bribed to provide scoops for the tabloid.
The scandal has now called into question who will lead News Corp. once Rupert Murdoch, 80, steps down. At one point, his son was believed to be the inevitable successor, but that has been called into question since the scandal erupted.
News Corp.'s stock took a hit following reports of the scandal, falling 24% between July and August. But shares have since recovered, and News Corp. was up 17.5% on the year heading into the last week of December.
--Jeanine Poggi
The Royal Wedding
A royal wedding always draws a worldwide audience. But what made the April nuptials of Prince William and Kate Middleton different from William's parents Prince Charles and Lady Diana decades earlier was that this event had a
World Wide Web
audience.
"Royal wedding" was the
third most searched term
on
AOL
(AOL)
this year after "Casey Anthony" and "Gabrielle Giffords shooting."
The wedding also lit up Twitter via the handle @royalwedding, devoted to tidbits before and after the wedding. The information-sharing venue and
ABC
coined terms such as #RoyalMess, #RoyalSuccess and #RoyalKiss for Twitter users to help talk about and track this moment.
The Royal Wedding: A Slideshow
William and Kate's wedding was seen by about 26.2 million people on the following TV venues: BBC1, ITV1, BBC News channel, Sky News and Sky Living, according to
The Daily Mail.
By comparison, 28.4 million people watched Princess Diana and Prince Charles' wedding,
The Daily Mail
said.
The live streaming video of William and Kate's ceremony had 1.6 million concurrent video views,
MSNBC
reported. The World Cup had about the same number of views,
MSNBC
said. It was the first time that video of a royal wedding was streamed on the Internet.
The royal wedding also added to Britain's tourism revenue. Verdict Research estimated that the event would
into the U.K. economy between tourism and sales of collector items.
Many businesses tried to capitalize on the wedding.
Barnes & Noble
(BKS) - Get Report
had two ways for starstruck people to continue their experience of the royal wedding. One was
an exclusive Nook magazine
entitled
Us Weekly, Will & Kate The Royal Wedding: Special Collector's Edition
and a Nook book called
William & Catherine: Their Romance and Royal Wedding in Photographs.
From the Royal Mint's engagement coin to the
Franklin Mint's Kate Middleton bridal doll
, to royal wedding barf bags with the phrase "throne up" emblazoned on them, there was no lack of memorabilia.
-- Alexandra Zendrian