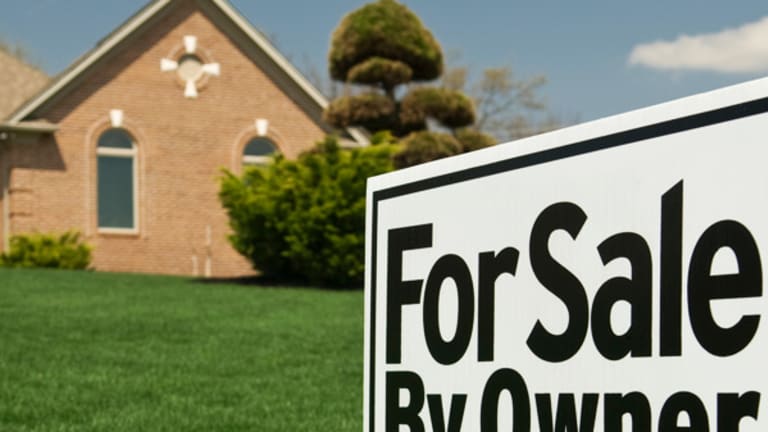 Publish date:
Toll Brothers: Buy or Sell?
Toll Brothers receives a rating upgrade, but some analysts view recent stock sales by the homebuilder's CEO as reason to doubt a quick recovery for the luxury builder.
Toll Brothers receives a rating upgrade, but some analysts view recent stock sales by the homebuilder's CEO as reason to doubt a quick recovery for the luxury builder.
(updated with comments from Toll)
HORSHAM, Pa. (
) -- Three months has been an adequate amount of time to change Stifel Nicolaus' thinking about luxury homebuilder
Toll Brothers
(TOL) - Get Report
. On Thursday, Stifel Nicolaus upgraded Toll Brothers to hold, a quick turnaround from a sell rating placed on Toll shares in August.
The last time Stifel made a Toll call, it turned out to be correct: Toll shares plummeted approximately $6 between mid-August and mid-October. Still, is there reason to believe that another quick turnaround -- this time ascendant -- is on the horizon for Toll Brothers' shares?
Given the bleak outlook at the luxury end of the homebuilder market, and Toll founder Bob Toll's own recent conservative comments and more specifically, his personal dumping of Toll stock in 2009, there is considerable reason to bet against a rapid recovery.
Merrill Ross, an analyst with BGB Securities, said the big issue for Toll is when it will be able to fill homes at a profit, and Ross doesn't see that happening in the near-term future.
"They keep lowering the price at which they expect to sell homes, and it is hard to build shareholder value that way, and I think price support for the stock could get pretty tired," Ross said. She explained that the lower pricing on homes could be a result of Toll selling more attached housing units -- but that the bigger issue is that Toll has bought a lot of land that is only appropriate for higher cost detached housing.
"By the time Toll stock receives price support, it might be too late for investors, but in my opinion, it's better to be late than to have money not profitably put to work for me," Ross added.
Bob Toll seems to agree. An analyst who has studied insider sales at Toll this year, but who did not wanted to be quoted on insider trading, said that Bob Toll has sold a massive amount of Toll stock this year, approximately $100 million worth of the company he founded.
"He's been selling all year. I'm not saying he is bearish, but if we've reached the bottom in the housing market, as everyone claims, then it's counter-intuitive for Toll to sell such a massive amount of his own stock," the analyst argued, adding, "it doesn't make sense to sell $100 million right before the stock is about to take off."
BGB's Ross, who is
hesitant to read too much into insider stock sales since there are so many reasons why an executive might sell shares, said in this case, there are legitimate questions about Toll's timing. "You could legitimately say that the sale means Toll is expecting a longer road to recovery than anticipated by many. In the least, Toll certainly is not thinking that the stock has a tremendous amount of upside," Ross said.
Ross did not say the sale was necessarily a bad decision by Toll, arguing that like any investor, he might want to diversify his portfolio holdings to minimize risk and buy other stocks on the cheap. What's more, he could turn around and buy back a huge chunk of Toll shares at an even lower price.
Indeed, Toll investor relations manager Joe Sicree said that prudent investment diversification was a primary reason for the 2009 share sales, and that Bob Toll "is still less diversified than his financial advisors suggest to him."
What's more, Toll Brothers says that approximately $60 million of the $100 million sold represented ten year options that were set to expire this December. That still leaves roughly $40 million in non-expiration-related sales by Toll, but the investor relations manager said, "It's not a vote of bearish sentiment or non-bearish sentiment. As you get older, you diversify more."
Diversifying away from Toll Brothers stock may be correct move for Bob Toll who still, by the company's calculation, owns 16 million shares in the firm he founded. For open-market investors, however, holding shares of Toll with the thought that the bottom has been reached is an issue that remains open to debate.
In the final analysis, BGB's Ross said that she does see a connection between the Toll stock sales and the lack of upside over the next year for Toll shares. "I don't think Bob will have lots of regrets that this stock got away from him," Ross quipped.
Indeed, most of the buyers in the market right now are tilted more towards the first-time homebuyer niche than the luxury and move-up buyers where Toll has historically built its business. The analyst, who believes that Toll's stock sales represent a big bear call by the CEO, said he believes that for the higher end of the homebuilding market it could take as long as five years to recover.
Toll shares were up 1.3% at mid-day Thursday.
-- Reported by Eric Rosenbaum in New York.
>>See our new stock quote page.
RELATED STORIES:
>>Toll Surprise Sends Shares Tumbling
>>Orleans Puts Up 'For Sale" Sign
Follow TheStreet.com on
and become a fan on
Copyright 2009 TheStreet.com Inc. All rights reserved. This material may not be published, broadcast, rewritten, or redistributed.