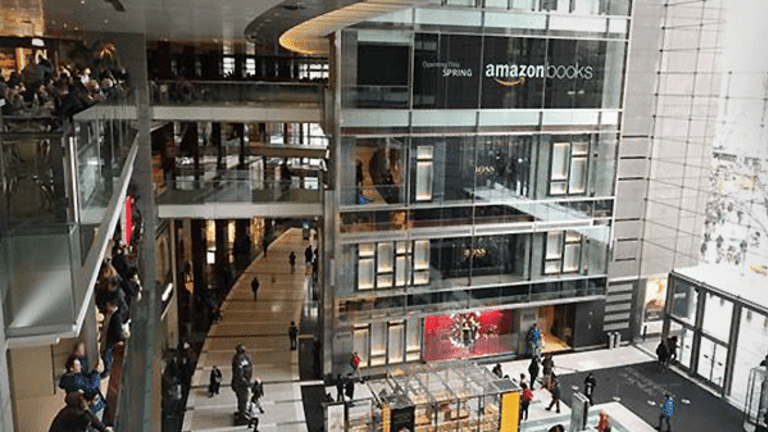 Today Is the Day Amazon Opens Its First Barnes & Noble Killer in New York City
Amazon's first New York City bookstore is here.
Look out, Barnes & Noble (BKS) .
Amazon (AMZN) will open its first bookstore in New York City at 10 a.m. on Thursday. The 4,000 square foot location is inside Manhattan's sprawling Time Warner Center, which houses multiple retail shops including one from handbag maker Coach (COH) . 
Barnes & Noble arguably hasn't had a competitor in New York City since Borders went bust in 2011, which led to the closing of its stores. B&N currently operates seven stores in New York City.
Jeff Bezos' creation is no stranger to running physical bookstores. Amazon opened its first brick-and mortar bookstore in Seattle in 2015, and has since moved quickly to add two others in San Diego and Portland, Ore. It also is reportedly well down the path of opening stores in Chicago, Massachusetts and another on 34th Street in New York City. In total, Amazon has seven bookstores in operation.
The tech giant recently made a splash by applying for building permits for a 5,227 square-foot suite in the Westfield Century City mall in Los Angeles. The mall, which is located in Los Angeles' commercial district, is currently undergoing a $1 billion renovation.
The project application was submitted May 9 and received an initial plan approval the same day.
Click here for the latest business headlines.