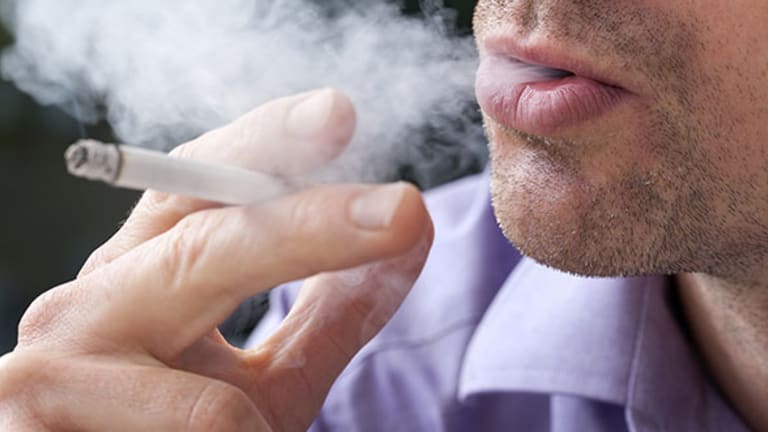 There Are More Novel Ways of Delivering Nicotine: FDA
The bulk of scientists agree that there is no safe form of tobacco.
Cigarette consumption is falling as consumers take greater heed of the health risks that go along with lighting up, but as big tobacco is fighting to stay alive it has found an unlikely ally in its campaign to push for smokeless tobacco: Public health advocates.
Companies want to market smokeless tobacco products as less harmful than cigarettes, and some health advocates agree, The Wall Street Journal reports. However, the bulk of scientists say that there is no safe form of tobacco.
Tobacco company Reynolds American Inc. (RAI) in April submitted applications to market six kinds of Camel Snus tobacco pouches as being less harmful than cigarettes, the Journal noted. Competitor Philip Morris International (PM) - Get Philip Morris International Inc. Report had a pending application for a device that heats tobacco rather than burning it.
The FDA will decide next year if Philip Morris can say on those labels and in other marketing materials that switching to its IQOS device from cigarettes cuts the exposure to harmful chemicals and the risk to tobacco related disease.
"Newer and more novel forms of delivering nicotine...could be incredibly helpful to curtail cigarette smoking if [smokers] completely switched," director of the FDA's Center for Tobacco Products Mitch Zeller told the Journal.
Watch More with TheStreet:
O.J. Simpson Wasn't the First or the Last Athlete to Kiss a Major Endorsement Goodbye