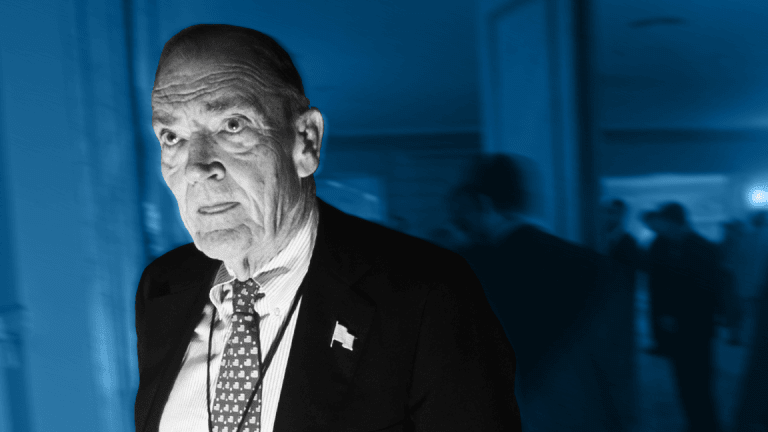 3 Tips From Vanguard's Jack Bogle Will Help You Invest Successfully in 2018
Vanguard's Jack Bogle is an investing legend. So before the calendar turns to 2018, be sure to remember his three top investing tips.
Vanguard's Jack Bogle is an investing legend. So before the calendar turns to 2018, be sure to remember his three top investing tips.
Even though the stock market is set to close the books on a red-hot year, it would be unwise to get complacent and forget the investing basics. 
For a sanity check, it's worthwhile to channel your inner Jack Bogle. 
Investing giant Jack Bogle pioneered index investing with his development of the Vanguard 500 Index Fund in 1976. His low-cost mutual fund revolutionized the investment industry by offering diversified exposure to 500 of the largest U.S. publicly-listed companies.
This year, Berkshire Hathaway's (BRK.A) - Get Report , (BRK.B) - Get Report Warren Buffett called Bogle a hero in his annual letter, adding that he is the person who has "done the most for American investors."
Bogle began his career in the mutual fund industry in 1951 when he worked at Wellington Management Company. Then in 1975, he founded the Vanguard Group and served as chairman and chief executive officer until 1996, and senior chairman until 2000. (The Malvern, Penn.-based mutual fund company has $4 trillion assets under management as of December 2016.)
Considering his tenure in the investing industry and his revolutionary index fund, TheStreet asked Bogle earlier this year what lessons he has learned over the course of his illustrious career.
Rely on the Math
"One lesson is to rely on the math. The fundamental underlying success of indexing is not based on any mystique, it's based on gross returns in the stock market minus cost equals net return," Bogle said. "Hold high the idea of simplicity in investing and avoid trading because trading gives more money to Wall Street and less money to the investor."
Never Think You Know More Than the Market
"Realize that nobody knows what's going to happen tomorrow or in the future," said Bogle. "Particularly, I know that I do not know," he added.
"Recogniz[e] that there is really so much to know. And, there's an old saying, 'Never think that you know more than the market' -- nobody does, and I would adopt that," the founder of Vanguard Group said.
The Idea of Balance
"Make sure, no matter how optimistic you are, no matter how pessimistic you are -- and this depends on your circumstances, of course -- but always realize that you should have a little anchor windward, or a large one, depending on your age and so on, in bonds as well as stocks, a balanced investment program," said Bogle. "Now, I was brought up, beginning in 1951 at Wellington Fund, imbued with the idea of balance, and sometimes it seems kind of silly, sometimes it seems brilliant, and we never know which is which."
Bogle offered additional advice for investors:
"Understand that the markets are unpredictable; don't get anywhere near leverage for the normal person; don't spend a lot of time fussing with your portfolio. Buy and hold the total stock market, or the S&P 500, or the total bond market; buy and hold forever, and that is the secret of investment success," Bogle concluded.
Check out TheStreet's Other Influencer Interviews