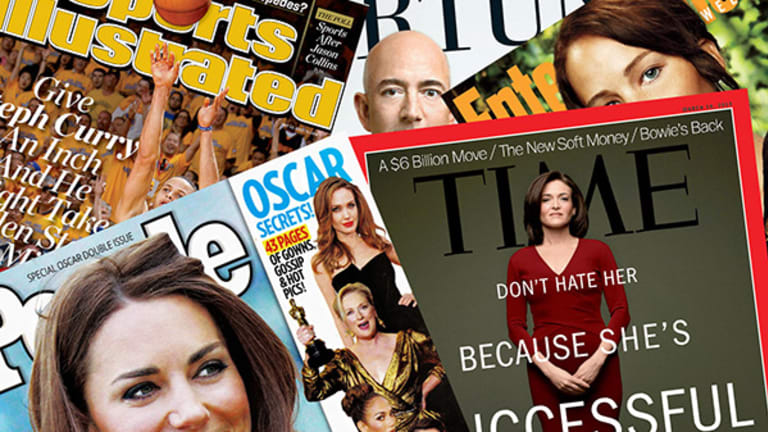 Time Inc. Stock Jumps as Publisher Unveils 'People Perks' Discount Subscription
The $60-per-year subscription gives customers discounts on purchases for entertainment, shopping, style, home and more.
Shares of Time Inc. (TIME) jumped over 2% in afternoon trading Wednesday after the publisher unveiled a new subscription-based membership program that provides discounts on products and experiences across entertainment, style, food, beauty, pets, home, shopping and more, Time said in a statement.
The program, called 'PEOPLE Perks' and geared toward readers of Time's PEOPLE entertainment news magazine, costs $60 per year, or $5.99 per month. It serves up national and local deals and discounts with participating partners plus savings on travel and other experiential attractions.
Some of the first PEOPLE Perks will be deals at Barnes & Noble Inc. (BKS) , Papa John's Int'l Inc. (PZZA) and Office Depot Inc. (ODP) . The program aims to offer savings for consumers while exposing a new base of buyers to its corporate partners.
Time said this is a move aimed at "bolstering its consumer product offerings." Time Inc. has a subscriber base of 30 million with a digital footprint of more than 127 million unique page views each month, the company said.
Don't miss these top stories on TheStreet: