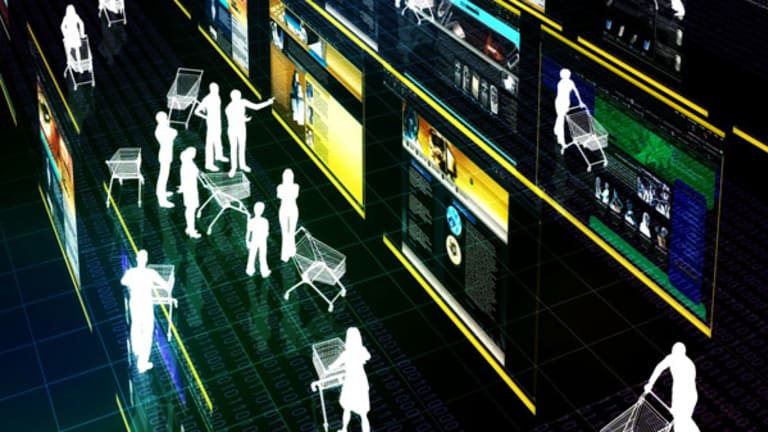 Time Warner to Spin Off AOL Soon: Report
Time Warner is planning to spin off AOL by mid-December, according to the blog Silicon Alley Insider.
NEW YORK (TheStreet) -- Time Warner (TWX) plans to execute its long-planned spinoff of AOL in the middle of December, according to the blog Silicon Alley Insider, which cited three anonymous sources.
"A super solid source involved with planning the spin-off says an exact date hasn't been announced internally, but that a mid-December spin-off is CEO Tim Armstrong's goal," the blog
.
Time Warner has said since May that it would separate AOL by the end of 2009.
As everyone knows, by cleaving the Internet portal, Time Warner will unwind an eight-year-old combination that, at the time the deal was announced, was hailed as a forward-thinking merger between old and new media. AOL has struggled mightily in recent years to maintain a once-powerful brand that, at its peak, claimed 30 million members. Its subscriber base has since shrunk by at least two thirds.
Earlier this week, AOL appointed nine directors to what will become the separated company's board. They include Michael Powell, a former FCC chairman, and Patricia Mitchell, former chief of the Public Broadcasting System.
Shares of Time Warner closed Thursday at $30.67, down 32 cents, or $1.05.
-- Written by Scott Eden in New York
Follow TheStreet.com on
and become a fan on
Scott Eden has covered business -- both large and small -- for more than a decade. Prior to joining TheStreet.com, he worked as a features reporter for Dealmaker and Trader Monthly magazines. Before that, he wrote for the Chicago Reader, that city's weekly paper. Early in his career, he was a staff reporter at the Dow Jones News Service. His reporting has appeared in The Wall Street Journal, Men's Journal, the St. Petersburg (Fla.) Times, and the Believer magazine, among other publications. He's also the author of Touchdown Jesus (Simon & Schuster, 2005), a nonfiction book about Notre Dame football fans and the business and politics of big-time college sports. He has degrees from Notre Dame and Washington University in St. Louis.