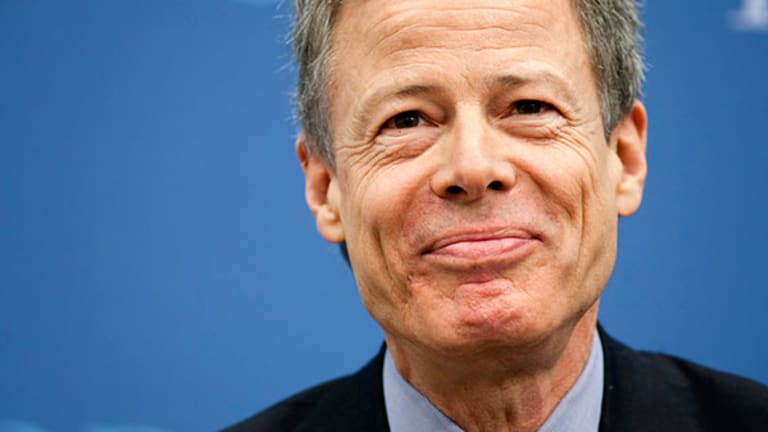 NEW YORK (TheStreet) -- It's back to square one for Time Warner (TWX) , which has underperformed the broader market in 2015, and is now looking for a catalyst. 
When Time Warner reports its first quarter earnings Wednesday, lots of attention will be paid to information about HBO Now, the Internet-based subscription offering that went live in March. Apple (AAPL) - Get Apple Inc. (AAPL) Report CEO Tim Cook was downright bubbly about the service during his company's investor conference call on Tuesday, but investors will want to hear some concrete numbers.
CEO Jeff Bewkes, who won accolades for defending Time Warner last fall against a decidedly unfriendly bid from 21st Century Fox (FOXA) - Get Fox Corporation Class A Report, would love to show that ratings are improving at parts of its television segment that had lagged. "Growth in HBO's subscribers, growth of HBO Now, and a ratings rebound at Turner Networks can each catalyze Time Warner's stock price," said Deutsche Bank, which has a buy rating on the shares.
Shares of New York-based Time Warner were up 0.5% to $85.15 on Tuesday afternoon, cutting its 2015 decline to 0.3%.
Warner Bros., its film studio, is a bright spot, perched at the top of the domestic box office standings according to tracking from BoxOfficeMojo. Warner should stay there at least until Disney (DIS) - Get Walt Disney Company Report comes out with its next blockbuster. From January through April 23, Warner Bros. generated in $632.2 million in domestic gross, more than half which came from a single movie: American Sniper, which generated $346.6 million domestically.
But Disney isn't the only studio that is likely to cut into Warner Bros. revenues this year. Universal, a unit of Comcast (CMCSA) - Get Comcast Corporation Class A Report, has been running a close second, generating $602.1 million domestic gross for the same period this year. That could change with Furious 7 still a strong draw on at theaters, grossing $320.5 million domestically in just 24 days.
It's Time Warner's television strategy that has been drawing scrutiny. The company's plans for a standalone HBO offering were closely watched by Barclays analysts Kannan Venkateshwar and Paul Vogel at Barclays, who said last month that the company might partner with Google (GOOGL) - Get Alphabet Inc. Class A Report or Apple to offer HBO in a manner similar to Netflix (NFLX) - Get Netflix, Inc. (NFLX) Report. Given the rising number of cord-cutters who are dropping cable television packages and replacing them with subscriptions to video-streaming services, such a move seemed prudent, but not without risks.
"We believe that over time, the churn for the OTT product could be higher than HBO's core cable churn given the potentially higher price point," Venkateshwar and Vogel said in the report.
So even if HBO attracted new business through its standalone service, the revolving door of customers could spin even faster. Bewkes came out swinging in March, promising to win over doubters, especially cable service providers who feared HBO Now would eat into their business.
"We think they'll come around because it's in their interest to take this powerful product and sell it in every way that their consumers want to get it," Bewkes said. "It's going to bring more opportunity than be a problem."
HBO Now launched in April. Apple TV got first dibs on delivering the service, but Cablevision (CVC) quickly became the first broadband provider to agree to get on board. Venkateshwar's and Vogel's report said if HBO were to offer an OTT service through a retail model, the company would have to take care of the back end.
That could result in higher churn, due to the company's inability to bundle the service with other products, and its lower margins.
"Overall therefore, a standalone retail product is unlikely to be very profitable or a major source of topline growth," the analysts' report said.
Time Warner reports its earnings on Wednesday before markets open in New York.
This article is commentary by an independent contributor. At the time of publication, the author held no positions in the stocks mentioned.