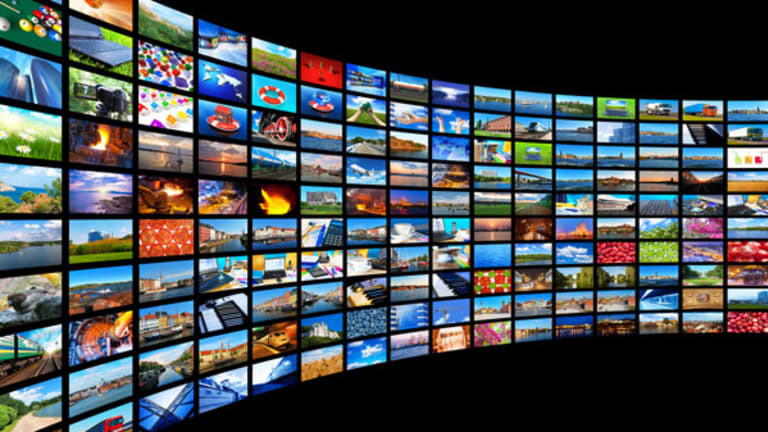 Time Warner Cable's Picture Gets Fuzzy
Despite Americans' obsession with cable TV, Time Warner Cable may not be immune to an economic slump.
Next to food, shelter and transportation, consumers would seem to resist sacrificing cable-TV service as a means of tightening up in a recession. But a consensus forecast for an earnings decline at
Time Warner Cable
(TWC)
belies any notions that basic home entertainment might somehow be immune to an economic slump.
The company's per share net of $1.17 for the most recent 12 months is expected to slip to $1.16 for the current fiscal year and retreat to $1.09 next year.
TWC serves close to 15 million video, data and voice-communications clients in New York, Ohio, the Carolinas and Southern California, including the Los Angeles megalopolis. This includes more than 13 million basic cable-TV subscribers, more than 7.5 million of whom are high-speed data users; close to 3 million are digital phone service customers.
Even with healthy growth in subscriptions to digital video and an impressive 20% of subscribers who are now "triple play" customers who take a package of cable TV, high-speed Internet and phone service, TWC recently lowered its revenue growth forecast for 2008 to 8% from a previous 9%.
In fiscal 2007, the company's net income fell 43.4% on a gain of 35% in revenue. TWC's inability to establish sustained profit growth has resulted in a grade of "D" from
TheStreet.com
Ratings. That mark equates to a "sell" recommendation.
Incorporated in March 2003, TWC is now the nation's second-largest cable operator behind
Comcast Corp.
(CMCSA)
. Other competitors include
Cablevision Systems
(CVC)
,
Charter Communications
(CHTR)
,
DirecTV Group
(DTV)
and
DISH Network
(DISH)
.
In addition, telecom giants
AT&T
(T)
and
Verizon Communications
(VZ)
are not surrendering their client bases to TWC without a bitter fight. Not only are they implementing well-financed marketing drives to retain their core voice communications franchises, both "land line" and wireless plans, but they are competing aggressively to capture Internet service and various home-video offerings. They are flexing their considerable financial and marketing muscles in offering price-competitive package deals to prevent cable firms from undermining their customer rosters.
The threats of wireless, and possibly fiber-optic, connectivity from the big-bucks telecom firms has investors reluctant to bid up the price of a coaxial cable provider such as TWC to "growth" multiples.
Richard Widows is a senior financial analyst for TheStreet.com Ratings. Prior to joining TheStreet.com, Widows was senior product manager for quantitative analytics at Thomson Financial. After receiving an M.B.A. from Santa Clara University in California, his career included development of investment information systems at data firms, including the Lipper division of Reuters. His international experience includes assignments in the U.K. and East Asia.