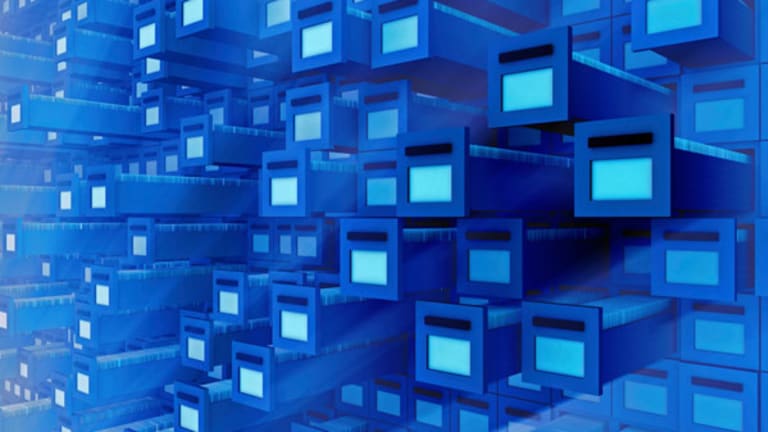 Time Warner Cable Are You Listening? Cord-Cutting Is Coming
With the CBS-Time Warner Cable dispute in its fourth week, cord-cutting may be poised to accelerate. A Magid study offers some insights.
NEW YORK (
) --
Time Warner Cable's
(TWX)
blackout of
CBS
(CBS) - Get CBS Corporation Class B Report
channels in New York, Los Angeles and Dallas turns four-weeks-old on Friday, so it's natural to ask: Are pay-TV customers getting angry enough to consider cord-cutting?
Both companies are arguably taking some risk allowing this dispute to drag on for so long, but for Time Warner Cable the risks may be more immediate. The start of the NFL season is just 10 days away, and fans blacked-out of football games could vent considerable frustrations onto their local cable-TV provider.
Mike Vorhaus, the colorful head of strategy and investment consulting at Frank N. Magid Associates, who describes himself as "a digital transition guy, a disruption guy," said the number of people choosing to cut the cord, the audacious act of rejecting the pay-TV bundle altogether, is "very small but growing." These folks are still paying for some television viewing but they're probably paying less as they cobble together access to
Netflix
(NFLX) - Get Netflix Inc. Report
and other online offerings.
In a Magid study published this week, the percentage of pay-TV subscribers who said they are "very likely" to cancel their service in the next 12 months and not switch to another service grew to 2.7%, a 42% increase from 2011 when the figure was 1.9%. The survey of 2,400 respondents ages 8 to 64 was conducted from April 24 to May 8. It will be interesting to see a follow-up study in the wake of the CBS-Time Warner Cable scrum.
The largest group of viewers who told Magid that they were "extremely likely" to cancel pay-TV service and not switch to a competitor were those between 25 and 34 years old. That group totaled 5.1%. Generally, males were more likely to express a desire to cut the cord than women, 3.4% compared to 2%. Males who don't give a hoot about watching live sporting events are probably more likely than anyone to opt out of traditional pay-TV altogether, Vorhaus said.
"Sure, we're talking about a tiny group of people but when you have 20 million subscribers, that adds up to real money," Vorhaus said in an interview from Los Angeles. "We are really in the early, early stages of cord-cutting."
Time Warner Cable may be less concerned with cord-cutting than cord-switching. The country's second-largest pay-TV provider has been steadily losing video subscribers for more than four years. In the three months ended June 30, Time Warner Cable lost 191,000 video subscribers, a figure that was worse than the average analyst expectation of a loss of 164,000. To compensate for the erosion, Time Warner Cable seeks more broadband sales, but even there the addition of 8,000 new high-speed Internet users in the second quarter was its smallest in at least six years.
For its part, Time Warner spokeswoman Susan Leepson, in a phone interview, said that "initially, we did receive some questions at our call center and those have tapered off, but what we've found is that the vast majority of our customers who have called, have not disconnected."
CBS
, meanwhile, has taken to making occasional digs at Time Warner Cable, boasting that it recently secured a new retransmission agreement with
Verizon
(VZ) - Get Verizon Communications Inc. Report
, which also serves New York, Los Angeles and Dallas through its pay-TV FiOS service. CBS CEO Leslie Moonves, in a letter to his employees, said Time Warner Cable "has been offered almost exactly the same deal." Don't we wish we could sit in on those negotiations.
Craig Huber, an independent media analyst at Huber Research Partners, said the tug-of-war between CBS and Time Warner Cable is being closely watched by other television content providers, chief among them
21st Century Fox
(FOXA) - Get Fox Corporation Report
,
Comcast
(CMCSA) - Get Comcast Corporation Class A Common Stock Report
, owner of
NBC
, and
Disney
(DIS) - Get The Walt Disney Company Report
, owner of
ABC
.
"You have two massive media companies going head-to-head on this, neither company wants to back down and neither company wants to admit defeat," Huber said in a phone interview from Greenwich, Conn. "This is going to end up being precedent setting either way if one side is viewed as having gotten the better of the deal."
For consumers, though, the damage may already have been done. For those accustomed to watching CBS programming, the dispute might underscore the antiquated nature of the pay-TV bundle, having to pay for loads of stations that no one in the family ever watches.
Curiously, Time Warner Cable even suggested to its subscribers that they visit their neighborhood electronics store to purchase a "rabbit ears" antennae to pick up CBS the old-fashioned way. Such a suggestion seems odd considering that subscribers might discover that rabbit-ears combined with Netflix is a more than sufficient package for television viewing.
"Cord-cutting is an option," Vorhaus said. "Any time people are forced to do something because of these battles, some people discover that they don't even need their pay-TV."
How quickly and in what numbers people decide to cut the cord is anyone's guess, though Vorhaus is quick to add that in an era of $4 gasoline paying $100 a month for watching TV, something most households do for five hours a day, is hardly the first expense families are looking to cut during times of belt-tightening.
"We are years away from pay-TV being meaningfully challenged," Vorhaus said. "But change moves quickly, so events such as CBS-Time Warner Cable still bear watching."
Time Warner Cable reports its third-quarter numbers on Nov. 5. We'll know at that time whether more than the usual number of the company's video subscribers opted out of their local cable-TV service.
>Contact by
.
>News stories and columns by Leon Lazaroff
LeonLazaroff
.