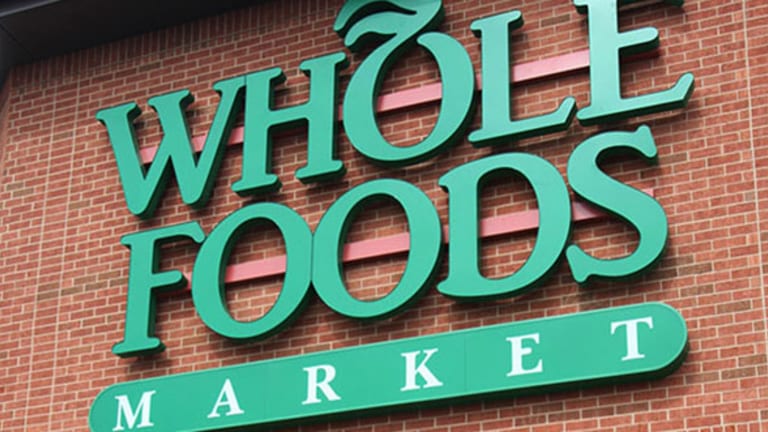 Why Whole Foods Is Still Rotten
WFM has underperformed the S&P 500 for nearly three years.
Last week, Whole Foods (WFM) reported a mixed quarter and lowered guidance. With the stock having dramatically underperformed the S&P 500 for nearly three years, is now the time to go shopping for Whole Foods?
I have been bearish on Whole Foods for more than a year. Over that time, the stock has done nothing but disappoint.
Last Wednesday, Whole Foods reported first-quarter fiscal year 2017 (ends September) earnings of $0.39 a share, in line with the consensus estimate. Revenue rose 1.8%, year to year, to $4.92 billion, slightly lower than the previous estimate.
Same-store sales were down a dismal 2.4% versus the analyst estimate for a drop of 1.8%. On the conference call afterwards, the company lowered fiscal 2017 profit guidance.
Management chopped $0.10 out of its earnings estimate and now expects $1.33 a share. Whole Foods also sees revenue growing just 1.5%, versus the previous guidance of 2.5% to 4.5%. By my estimate, the company removed more than $300 million from its previous guidance. That's a lot of cabbage. 
I found the guidance especially disappointing since those estimates are based on ending square footage growth of approximately 5%, net of store closures. That represents 30 new store openings, six relocations and three new 365 stores.
Meanwhile, two-year comparable store sales trends continue to slow. Store traffic is drying up. Transactions were 5% lower. If you go back to first quarter fiscal 2015, Whole Foods reported a 4.5% same-store sales increase. Last year it was a drop of 1.8% and this quarter same-store sales were down 2.4%. It's like Americans stopped eating (or at least shopping at Whole Foods).
I know management keeps blaming food deflation for all the problems, but operating profits are going down faster than food deflation. In fiscal 2015, Whole Foods squeezed out an operating profit gain of 0.1%. This year, operating profits are likely to be down more than 13%. Food prices are not falling that fast.
Sales for next year are likely to be flat with this year and that means Whole Foods wouldn't have any earnings growth.
With the stock trading at 22 times forward earnings estimates of $1.36 a share, there is no way I'm putting Whole Foods in my shopping cart.
This article is commentary by an independent contributor. At the time of publication, the author held no positions in the stocks mentioned.