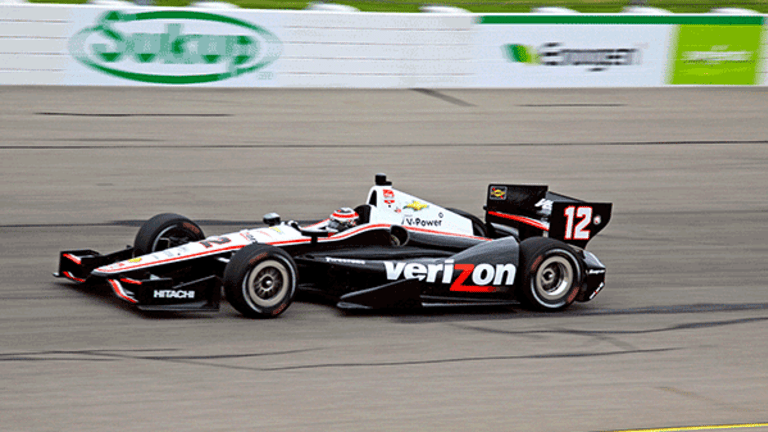 Time to Pick Up Verizon?
Verizon could be a solid pick for next year if its upward surge continues.
Year to date, shares of Verizon (VZ) - Get Report are up 13%. After the election, the stock bounced almost 12%. And Verizon could be a solid pick for next year.
Verizon shares are up sharply from mid-November as investors began to speculate that a Republican administration could be good for the stock.
Last summer, I was negative on Verizon. I thought the stock had run too far too fast and the company didn't have much growth potential.
More recently, Verizon reported fiscal 2016 third-quarter results on Oct. 20. The company's third-quarter earnings of $1.01 per share were 2 cents better than the consensus estimate. Revenue fell 6.7% to $30.94 billion, vs. the $31.07 billion estimate.
Excluding divested business operations, revenue on a comparable basis would have declined just 2.9%.
Verizon added a net of 442,000 total retail postpaid customers. The company ended the quarter with 113.7 million retail connections, up 2.6%. Retail-postpaid connections grew 3% to 108.2 million. About 70% of customers were on a device payment plan, compared to 67% in the second quarter. The company expects the rate to stay around 70%.
On the October call, management gave guidance for an effective tax rate in the range of 35% to 36%. Verizon could be a huge beneficiary of the Republican promise to cut corporate taxes.
Earnings are expected to grow nearly 3% from $3.89 per share in 2016 to $4 in 2017. Next year, revenue is expected to be up 0.7% to $126.7 billion.
With support from a 4.4% dividend yield, Verizon shouldn't go much lower, since tax cuts could also help shareholders collecting dividends.
Verizon is expected to report fourth-quarter 2016 results on Jan. 24. Analysts are looking for earnings of 90 cents per share on revenue of $32.19 billion.
I could see the stock trade as high as $59 per share, or about 14 to 15 times forward estimates this time next year. It could be a good time to answer the call from Verizon.
This article is commentary by an independent contributor. At the time of publication, the author held no positions in the stocks mentioned.