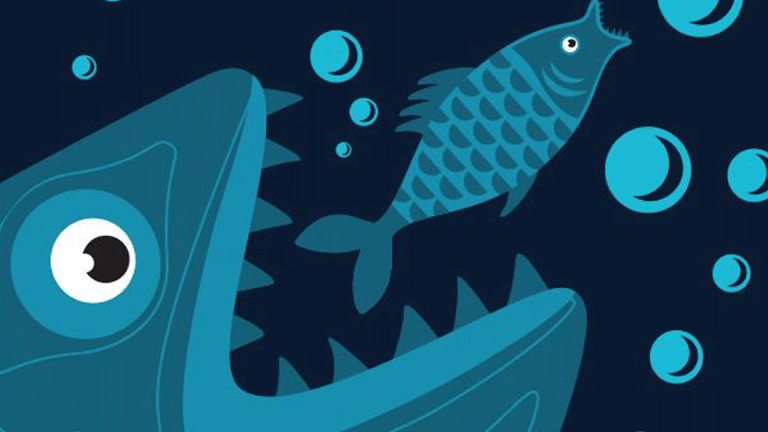 Time Inc. May Be Headed for a Sale to Meredith With Help From Koch Brothers
Time Inc. is said to be in advanced talks to sell the publisher to Meredith and the Koch Brothers.
Three times could be a charm for Meredith Corp. (MDP) - Get Free Report in its multi-year effort to acquire all or much of Time Inc. (TIME) , the publisher of Fortune, Sports Illustrated and People, among other iconic titles.
Meredith is pursuing a deal to acquire Time in a transaction that would include a $500 million equity investment from Charles and David Koch, the billionaire owners of one of the world's largest oil and gas conglomerates and leading funders of libertarian causes and Republican candidates, according to a report Thursday, Nov. 15, in The New York Times.
Shares of Time were gaining 11% in premarket trading to $14.05.
Meredith, publisher of Family Circle and Better Homes and Gardens, has pursued Time twice before. The first time came in 2013 before Time Warner Inc. elected to spin off the magazine publisher. The second time began in late 2016 after some investors pushed the company to put itself up for sale, drawing intense interest from Meredith and others.
Yet in a vote of confidence for CEO Rich Battista, who was promoted to the job in September, Time's board ended the sale process for the 94-year-old publisher. Time's shares, which had risen as high as $19.65 a share promptly plummeted to $12 a share. While the stock has traded as high as $14, Time's quarterly earnings reports have tended to underwhelm investors, intensifying pressure for a sale.
For Meredith, which is based Des Moines, Iowa, acquiring Time's titles would expand the company's reach and create a legacy magazine publisher rivaled only by Hearst Corp. and Conde Nast. Meredith's market capitalization is nearly twice as large as Time Inc., in part because it owns 16 local-TV stations, including broadcast affiliates in Atlanta, Phoenix and St. Louis.
For the Koch Brothers, buying into a combined Meredith-Time would mark their first foray into the media business. In 2013, the Kochs were said to be interested in acquiring Tribune Co., owner of the Los Angeles Times and Chicago Tribune, but those talks ended in part because of concerns that the brothers would seek to make the newspapers part of their sprawling political network of advocacy organizations, university think tanks and political actions committees. 
A deal between Meredith and Time could be concluded within the next two weeks, the New York Times reported. If so, it reflects the difficulties that Battista and his team have faced in trying to grow advertising revenue at a time when most digital ad-sales are being consumed by Facebook Inc. (FB) - Get Free Report and Google, a unit of Alphabet Inc. (GOOGL) - Get Free Report .
Revenue for the third quarter dropped by an alarming 9% on weaker-than-expected print advertising and circulation sales. Time's magazine business reported sales that were 14% lower than a year ago.
Back in April, Time's decision to call off a sale was greeted with cheers by its employees, who viewed the decision as a boost of confidence in Battista's efforts to invest in new websites and short-form video platforms including People TV and Sports Illustrated TV, a subscription service. During the months of sale talks, many employees were concerned about the potential for a culture clash were the more conservative Meredith Corp. to take over the New York-based magazine publisher.
The notion that the Koch Brothers may become Time's owners is likely to heighten anxieties even more. Officials of Time and Meredith couldn't be immediately reached for comment.
More of What's Trending on TheStreet: