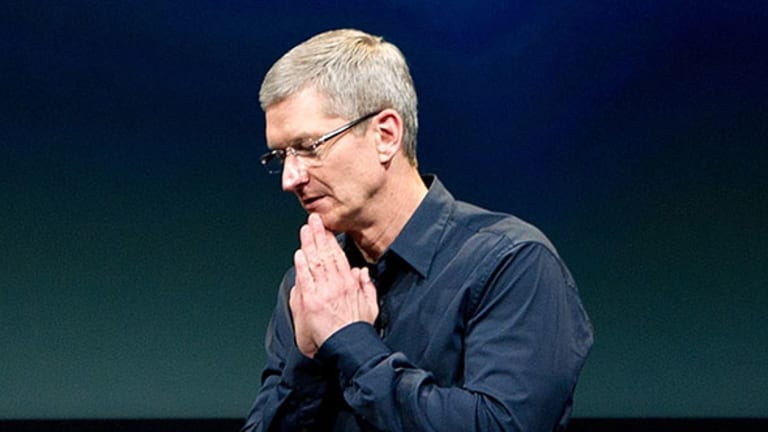 Tim Cook Uses Wearable Device to Track Blood Sugar, Hinting at Apple Interest in the Product
The device is connected to his Apple Watch.
Apple  (AAPL) CEO Tim Cook has been spotted on the company's campus with a wearable device attatched to his Apple Watch that tracks his blood sugar level, sources told CNBC on Thursday. 
CNBC reported last month that a team at Apple is working on the "holy grail" for diabetes; a wearable device that tracks the body's blood sugar without being invasive.
"I've been wearing a continuous glucose monitor for a few weeks. I just took it off before coming on this trip," Cook told a group of students at the University of Glasgow in February. 
Over on Real Money Jim Cramer give advice to investors looking at how to play the Trump Trade. Get his insights or analysis with a free trial subscription to Real Money.