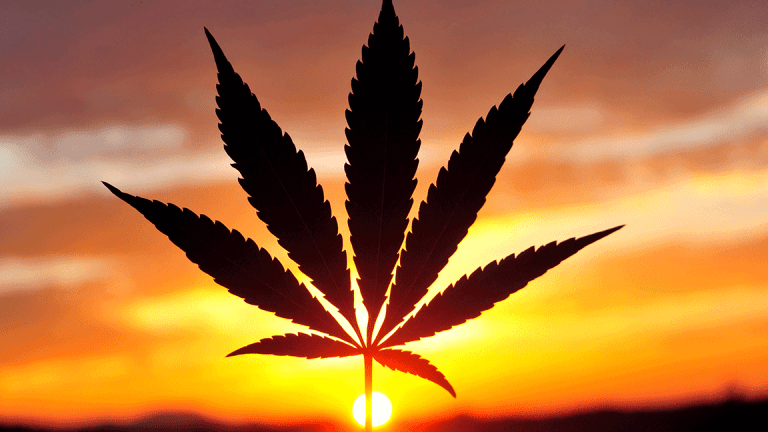 Tilray Shares Are Going Absolutely Haywire -- Here's Why
Shares of cannabis player Tilray continue to be smoking hot. Here's what investors are buying into.
A full-blown mania has descended into the market for Tilray (TLRY) , setting the cannabis stock ablaze.
It may end badly, but for nimble traders in Tilray the good times are likely to continue flowing as the hype on the company's prospects reach fever pitch levels. Tilray shares spiked as much as 90% on Wednesday's session following a bullish interview by CEO Brendan Kennedy on 'Mad Money', hosted by TheStreet's founder Jim Cramer. 
The stock has exploded 890% since the company's well-received IPO in late July. 
The Bet 
Clearly, investors have bought into Tilray's pitch hook, line and sinker. It's a compelling pitch no doubt about it.
"This industry [cannabis] is disrupting the pharmaceutical industry, cannabis is a threat to prescription based painkillers primarily opiods," explained Kennedy in an interview with TheStreet on the day of its July IPO. "It's definitely a threat to companies in the alcohol industry who see cannabis as a substitute -- it's also a threat to some of the functional food and beverage companies who don't look at THC as an ingredient but look at CBS as an ingredient in CBD water or CBD exercise or recovery drink."
Kennedy said people would be "surprised" by how many large companies, starved for growth in many cases, have looked at getting into the cannabis space.
Wine and spirit giant Constellation Brands (STZ)  was among the first to sniff out the opportunity in cannabis, spending $191 million in 2017 for a 9.9% stake in Canopy Growth. Constellation has since dropped $4 billion more to raise its stake in Canopy Growth to 38%.
Canopy Growth CEO Bruce Linton and Constellation Brands president and COO Bill Newlands will talk exclusively with Cramer at TheStreet's Oct. 13 investor conference.
Meanwhile, Coca-Cola (KO) was rumored this week to be entering the cannabis drink space via a tie-up with Aurora Cannabis. 
Tilray is Real Money's 'Stock of the Day' today.
To be a profitable investor and build long-term wealth, you need the right information and techniques. Join TheStreet Oct. 13, 2018 for a special investing event for sophisticated and active traders. Register for "Invest Like the Pros: Jim Cramer's Boot Camp for Investors" here.