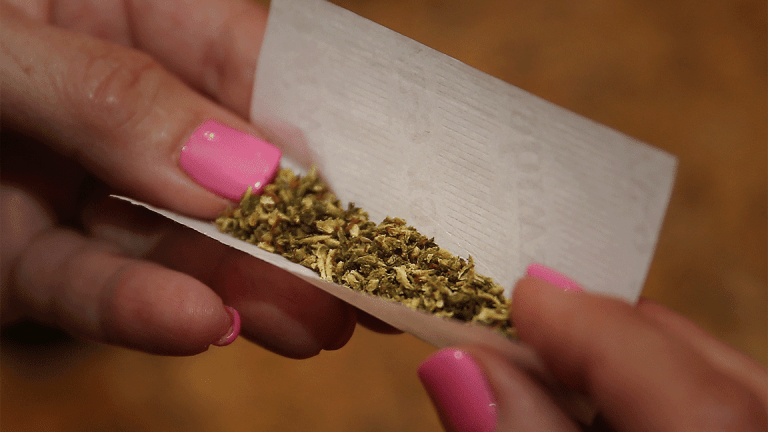 Tilray Is the Ultimate Cannabis Stock: Cowen
Cowen is among the first investment banks to strike a bullish tone on recently public cannabis company Tilray.
Cowen thinks Tilray (TLRY) - Get Report could be one smoking hot cannabis investment.
"Tilray has a defensible competitive position as an early leader, with its partnership with Privateer offering ability to leverage established and recognizable U.S. brands," Cowen said in note Monday. The investment bank thinks Tilray can capture about 7.6% of the Canadian cannabis market.
It would appear others on Wall Street share Cowen's view.  
Shares of Tilray saw a scorching hot 31% gain on its first day of trading on the Nasdaq Composite I:IXIC  on Jul. 19, at the time giving it a market cap of about $2 billion. Since then, Tilray's market cap has climbed to $2.4 billion.
The company gained the distinction of being the first U.S. cannabis IPO, impressive given the mountain of regulatory hurdles.
"Today is a big milestone in that shift in the mainstreaming of this industry," Tilray CEO Brendan Kennedy told TheStreet (watch below) on IPO day. "Over the past year, we have met with hundreds of institutional investors around the world. One of the things I am really proud of in the IPO is that 70% of the investors are in the U.S. and most had never invested in this industry before while 18% are from Canada and 12% are international.
Kennedy says the company saw "tremendous" interest in its IPO. The company plans to use the IPO proceeds to expand its production. It's also keen on developing partnerships to extend its brand to non-leaf offerings.
Real Money serves up some key cannabis trades to make right now.