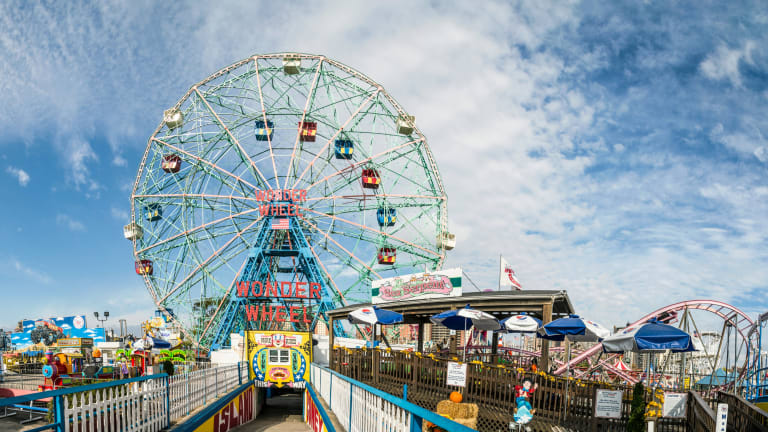 3 Things to Know About the Stock Market Before Tomorrow Happens
Bitcoin prices are still hot. Tesla's stock is looking like death. And Boeing just dropped more good news on the doorsteps of investors.
The non bitcoin focused evening read (bitcoin prices are up 12% to $16,917 as of this writing)...
Tesla Is Hot Button, Per the Usual
A little something for the bull and bear camps on money losing electric car company Tesla (TSLA) - Get Tesla Inc Report . On the positive side, Electrekreports that Tesla is on the verge of sharing a blowout quarter for deliveries. Key to this call is visual evidence that Tesla may be getting its Model 3 production issues worked out (a big positive). 
Unfortunately for the bulls, now may just not be a good time to be holding Tesla's stock. As TheStreetfirst reported (I see you hucksters out there that have since piled onto this call) late last week, Tesla's stock is forming the dreaded death cross. You can read more on this bearish stock pattern -- and what Tesla's stock is doing -- by tapping on the above link. 
You're welcome. 
OMG Boeing!
Sorry Elon Musk, but Boeing (BA) - Get Boeing Company Report CEO Dennis Muilenburg is the man. Take a look at the year the aerospace giant has put on the board. Winning new contracts has helped send Boeing shares soaring by 83%. This isn't some hot tech startup, it's Boeing. As if that wasn't enough for investors, Muilenburg signed off on a press release after the close detailing a 20% dividend hike and a new $18 billion stock buyback. 
Negative folks would say this evening's news are the company's way of hinting stock price gains in 2018 will be much slower. Hey, have to keep those new shareholders engaged in the story. Positive folks such as myself will say Boeing is getting the job done on all fronts. Hat tip, Mr. Muilenburg. 
Your Daily Investing Stat to Share on Twitter
A red-hot stock market this year hasn't meant explosive gains for all IPOs. Actually, it has been quite the contrary. 
This year's U.S. IPOs have returned 9.0% on average, according to Bloomberg data. The S&P 500 has returned a heartier 19%. About 85 stocks are presently trading below their 2017 offering prices, Bloomberg data shows.  
Lagging IPOs this year include:
Even a bubbly stock market won't necessarily hide flawed business models. Memo to the investing masses.
More of What's Trending on TheStreet:
China Has a Fresh $7.2 Trillion Problem That Could Spook Markets