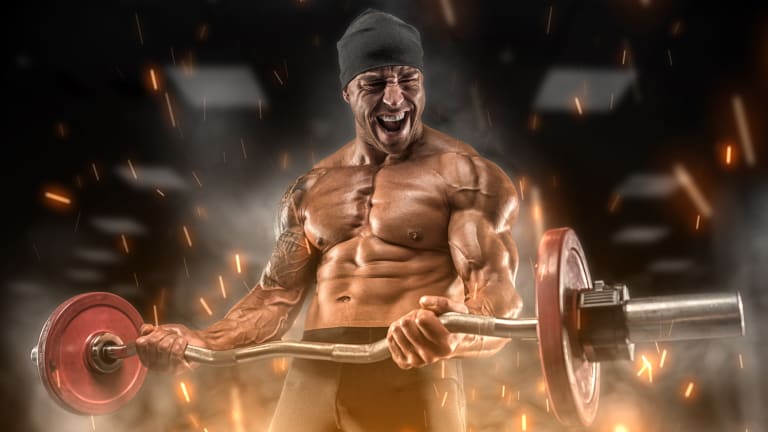 3 'Strong Buy' Dividend Stocks for 2018 and Beyond
These three stocks represent the holy grail of dividend investing: strong companies with a positive dividend yield.
What is the holy grail of dividend investing? Stocks in strong companies which pay out a high dividend yield.
The yield can provide a steady source of income every quarter, which will hopefully increase over time and can even be reinvested back into the company to ramp up your holding. Furthermore, dividend stocks from financially healthy companies can also be a smart way to hedge your risk against more volatile stocks.
To pinpoint these elusive stocks, we set our stock screener to filter for stocks with a 'positive, high or very high' dividend yield and a 'strong buy' analyst consensus rating. This is based on only ratings from the last three months. As you will see, all the analysts referred to have a strong track record of success. The result: we can be confident that these stocks have the support of top analysts who consistently outperform the market.
Cedar Fair
Theme park giant Cedar Fair (FUN) - Get Cedar Fair L.P. Report is a key dividend stock that often gets overlooked by investors. Not only does it pay out a relatively high yield of over 5%, it also scores full marks from a Street perspective. On average, Cedar Fair has increased its dividend payment by 6.6% annually over the last three years and has raised its dividend every year for the last five years. Shareholders are now due to receive the next quarterly dividend payout of $0.89 a share on March 19.
Despite a tough 2017, our data shows that Cedar has received four consecutive buy ratings from analysts in the last three months. These analysts are (on average) predicting upside potential from the current share price of over 17%. Indeed, top Hilliard Lyons analyst Jeffrey Thomison believes Cedar Fair investors will soon have a reason to feel cheerful. He sees a combination of "effective capital spending at the parks, added hotel capacity, incremental sales opportunities, and relatively easy comparison to 2017" producing considerably improved profits in 2018.
Similarly, top B.Riley FBR analyst Barton Crockett continues to see Cedar Fair as an appealing combination of growth and yield. He blames brutally cold weather for 'flattening' 2017 but does not let this dent his long-term optimism. "A return to past trends of 4% EBITDA growth looks quite reasonable and appealing for a stock indicating a yield of nearly 5.5%, and operating as a leader in theme park industry that is secularly well positioned" concludes Crockett. Now he projects a serious growth trajectory of 20% for share prices in the coming months.
Air Products and Chemicals
If you haven't heard of Air Products and Chemicals (APD) - Get Air Products and Chemicals Inc. Report before, listen up now. Air Products is a comparatively high-quality 'Dividend Aristocrat' - one of only 50 companies that has raised its dividend payout for over 25 consecutive years. This Pennsylvania-based company is the largest supplier of hydrogen and helium gas in the world. It also pays a lucrative dividend and has just further hiked its payout by 15.8% to $1.10 a share, a quarter. This is on a 2.6% yield.
From a Street perspective, it looks like Air Products strong outlook will enable further future dividend increases. Our data shows that this stock has 100% support from the Street right now. Over the last three months, 10 analysts have published buy ratings on Air Products. These analysts are predicting close to 11% upside potential from the current share price.
Five-star Key Banc analyst Michael Sison recently boosted his price target to $184 from $175. He lists three reasons for his increasingly bullish sentiment on Air Products: 1) the first-quarter earnings beat; 2) lower tax rate; and 3) higher confidence in the company's volume projections. All this leads him to conclude that he believes the company is on track to produce impressive earnings growth of 16% year over year.
Covanta Holding
Waste-to-energy company Covanta (CVA) - Get Covanta Holding Corporation Report is an intriguing stock pick with a lot of potential. Shares pulled back recently from $16.15 to the current share price of $14.80 on lower-than-expected free cash flow guidance. However, top Oppenheimer analyst Noah Kaye told investors not to be alarmed. The underlying growth trajectory towards the new $250 million free cash flow target for 2025 will become increasingly apparent argues Kaye. He reiterated his Covanta buy rating on Feb. 26.
In fact, given the company's high dividend-yield he spies a buying opportunity at hand: "While commentary points to flattish dividend levels near term, in our view management was unequivocal in its commitment to the dividend's long-term sustainability. With the dividend yield now 6.9%, we see the pullback creating a compelling entry point for the shares." We can see from our data Kaye is ranked 1,114 out of 4,700 tracked analysts. Right now, the company's dividend payout comes in at $0.25 a share, a quarter.
His $18 price target indicates 21.6% upside potential from the current share price, and is only marginally above the average analyst price target of $17.92. In the last three months, Covanta has scored five bullish ratings with just one analyst choosing to remain on the sidelines.
Is the Market Rising Too Fast Again?
TheStreet's Executive Editor Brian Sozzi discusses on Jolt whether the stock market is melting up again. Watch below, and get those dividend stocks in your portfolio. 
This article is brought to you by Harriet Lefton of TipRanks. TipRanks offers investors the latest insight into eight different sectors by tracking the activity of 4,500 analysts, 5,000 financial bloggers and even 37,000 corporate insiders. As of this writing, Harriet Lefton did not hold a position in any of the aforementioned securities.