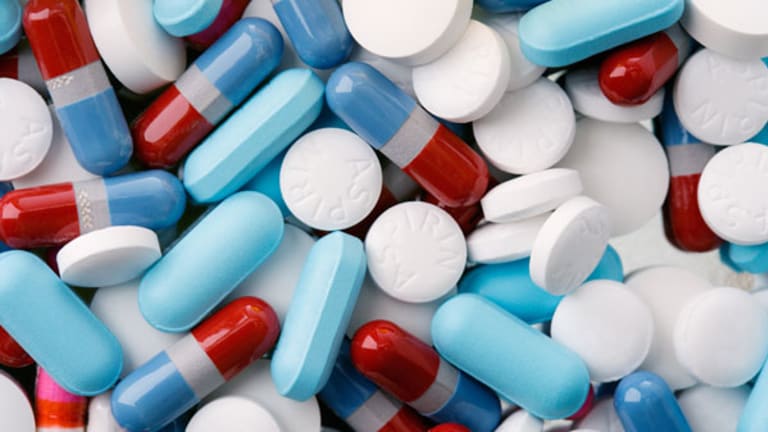 Three Stem-Cell Stocks Ripe With Potential
Some biotech watchers like Cytori, ThermoGenesis and ViaCell.
Updated from 7:12 a.m. EDT
Investing in biotechnology companies is said to be like playing the slots, but hitting the jackpot can be even harder with stem-cell stocks.
Take
Geron
(GERN) - Get Geron Corporation Report
, the worldwide leader in embryonic stem-cell research. It might very well cure cancer and paralysis one of these days. But the company has cost investors plenty, with its stock spiraling from $75 to $8 a share this decade.
But after researching the stem-cell industry for more than 10 years, WBB Securities analyst Stephen Brozak finally sees some payoffs on the horizon. Brozak believes that Geron's day will come and says some smaller players with commercial products on the way could bring more immediate rewards.
Brozak points to
Cytori
undefined
, a stem-cell company about to introduce
a new medical device, as his favorite pick. Cytori's stock, down 7 cents to $5.67 Friday, trades near the middle of its 52-week range.
"If you want to make a play for stem cells here and now, you have to look at Cytori," insists Brozak, whose firm has provided consulting services to the company in the past. "We believe that they will have the first meaningful stem-cell application."
That product, a medical device that makes use of stem cells extracted from a patient's own fat, could earn regulatory approval later this year. It represents a novel breakthrough for patients undergoing breast surgery and, down the road, could bring relief to huge numbers of patients suffering from heart damage as well.
Meanwhile, Brozak stresses the importance of stock selection in the group.
"We've singled out companies with competitive advantages and significant partnerships that validate their franchises," says Brozak, whose firm has no position in stem-cell stocks themselves. In the end, "this is just as much an art as it is a science."
To watch Alix Steel's video take of this column, click here
.
Storage Space
Some stem-cell players have introduced products to the market already.
Both
ThermoGenesis
(KOOL) - Get Cesca Therapeutics Inc. Report
and
ViaCell
(VIAC)
offer storage systems for stem cells extracted from umbilical cords and held for future use. But Brozak feels that ThermoGenesis operates under a far more attractive business model.
GE Healthcare, an industry heavyweight with real marketing clout, began selling ThermoGenesis' AutoXpress cord blood processing system more than a year ago. Calls for disposable bags used by the AXP system -- a key driver of ThermoGenesis' revenue growth -- have exploded since that time. Indeed, the company suffered a disappointing setback earlier this year as it struggled to ramp up its production efforts.
"The demand
for disposables is right now considerably exceeding our supply," ThermoGenesis CEO Philip Coelho told investors back in February. Still, "we think when the GE sales force sees the supply matching the demand -- and going above it -- then they will not have trouble finding additional orders."
ThermoGenesis last month went on to report record quarterly revenue, with sales of disposables rocketing 140% as the company worked to address its production problems. But the company's stock has nevertheless suffered in recent weeks, due in part to its removal from the Russell 3000 index. The shares, down 6 cents to $2.45 Friday, currently trade near the bottom of their 52-week range.
In contrast, ViaCell hovers at the high end of its own 52-week range. But Brozak still doubts that ViaCell ranks as the better of the two.
"They obviously have revenue, but it's a different kind," he says. "We're still trying to figure out how practical their business model is, and we still need some convincing that they can make that model profitable."
Notably, unlike ThermoGenesis -- which stores stem cells for widespread public use -- ViaCell focuses on collecting stem cells for private use by the families that supply them. Some have portrayed ViaCell's offering as an expensive insurance policy that might come in handy for just a fraction of its customers in the end.
Meanwhile, ThermoGenesis has been touting its own storage system as the superior choice for public and private stem-cell banks alike.
"To our knowledge -- and
based on the data that has been compiled by independent stem-cell laboratories -- the AutoXpress recovers more of these important cells than any other device, and the cell viability is close to 100%," Coelho proclaimed in February. Moreover, "it does it in a closed system and does it very fast. ... It is those things that are important for clinical use."
Proving Ground
Elsewhere in the sector, embryonic stem-cell companies hold a lot of promise but still have plenty left to prove.
Industry heavyweight Geron has consistently disappointed investors pining for faraway miracle cures. Yet Brozak remains optimistic about the company's prospects nonetheless.
"We expect to see a significant application and proving period because the company literally has to set up the groundwork for something the
Food and Drug Administration has never seen," he says. "But we believe that Geron is up to the challenge.
"If you stack up all of their intellectual property, you would have a skyscraper -- and that is going to be critical in the future."
Brozak feels less enthusiastic about Geron's competitors in the embryonic stem-cell space. Indeed, he portrays
Advanced Cell Technology
(ACTC)
-- now a 65-cent stock after debuting two years ago at $6 a share -- as especially problematic.
Notably, last fall, Advanced came under government fire for reporting a major advance that it could not support. The company said that it had found a way to use embryonic stem cells without destroying the embryos themselves. The company continues to stand behind its claims.
As it turns out, however, Advanced had destroyed all of the embryos used in the research it was touting. Advanced followed up last week by announcing that, in a more recent effort, the company had finally managed to develop the first-ever human embryonic stem cell line without destroying an embryo. But the company found itself called before the U.S. Senate - for at least the second time in its short history - in the meantime.
"I don't know whether this company did it to enhance their stock sales or not," Sen. Tom Harkin, an Iowa Democrat, complained last year. "That's what I read in the paper. (But) we just cannot permit irresponsibility and irresponsible actions to dash a lot of cold water on what is one of the most promising lines of biomedical research in our lifetime."
Cytori, for one, hopes to do just the opposite with the approval of its new device.
"Everything we do - everything we're focused on - involves taking the promise of stem cells and putting them into a format that provides real therapeutic benefits to patients," Cytori CEO Christopher Calhoun says. "As this (device) becomes commercially available, it will begin to change the industry.
"Instead of promise, there will be clinical reality."