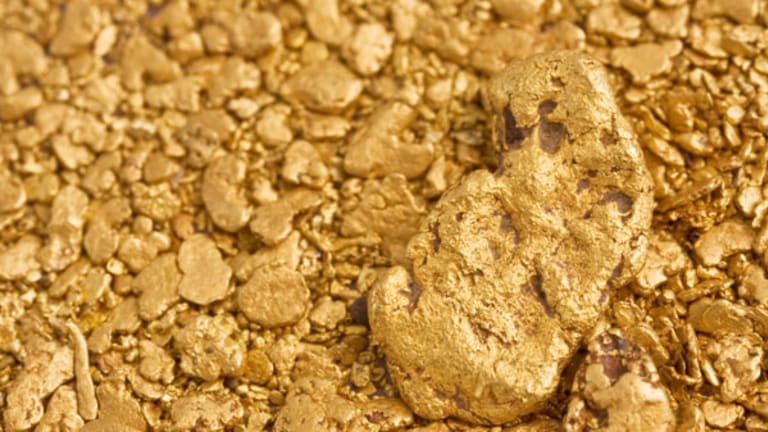 Publish date:
Three Steel Stocks to Watch
Three steel stocks, Worthington, Mechel and Gerdau Ameristeel have outperformed their peers and the S&P 500 this year.
Three steel stocks, Worthington, Mechel and Gerdau Ameristeel have outperformed their peers and the S&P 500 this year.
NEW YORK (TheStreet) -- The S&P 500 has declined 2% so far this year, but three steel stocks -- Worthington Industries (WOR) - Get Report, Mechel (MTL) - Get Report and Gerdau Ameristeel( GNA) -- have gained 4%, 9% and 32%, respectively.
Better known steel stocks such as
US Steel
(X) - Get Report
,
Arcelor Mittal
(MT) - Get Report
and
AK Steel Holding
(AKS) - Get Report
haven't fared nearly so well. So far this year, they have lost 21%, 36% and 35%, respectively.
Worthington Industries is a diversified metal processing company focused on steel processing and manufactured metal products, such as metal framing, pressure cylinders, automotive service stampings. Through joint ventures, it produces metal ceiling grid systems and laser-welded blanks.
Over the past week, this steel stock has gained 10%. Earlier this month, the company announced its 170th consecutive quarterly dividend. Shareholders of record on June 15 will receive 10 cents a share.
In April, S&P reaffirmed its triple-B rating on Worthington's corporate credit and upgraded its outlook to stable from negative. Furthermore, KeyBanc Capital Markets assigned a buy rating to the stock with a price target of $21, implying that it could increase 48% from current levels.
There have not been any revenue revisions by analysts in the past month, indicating that the company is performing in line with analysts' expectations.
Video: Cramer's Best Industrial Stocks >>
Mechel is a Russian metals and mining company, uniting producers of steel, rolled products, hardware, coal, iron ore and nickel. The company sells its products in Russia and internationally. The stock is trading at an attractive forward price-to-earnings ratio of 9.97.
The stock has gained 15% during the past week. According to Russia's Energy Ministry, the country may double its coal exports to more than 200 million metric tons by 2015. Coal exports to China soared to about 10 million tons in 2009 from 300,000 tons in 2008.
Mechel's coking coal output jumped 230% year over year to 2.4 million tons during the first quarter. Further, steel output increased 30% to 1.4 million tons. Recently, Goldman Sachs rated the stock a buy with price target of $31, implying 40% upside over current levels.
Gerdau Ameristeel is a steel producer that provides mill-finished steel products. The company caters to steel service centers, fabricators and OEMs located primarily in the eastern half of North America.
, Gerdau Ameristeel announced that Gerdau SA has proposed to acquire all the shares of the company that it does not already own for $11 per share for a total consideration of $1.6 billion. Gerdau SA already owns 66.3% of the company. The stock has gained 55% since the announcement.
Last month, the company reported a 10% increase in first-quarter revenue to $1.1 billion from $1.0 billion a year ago. Shipments increased 25% year over year and 15% quarter over quarter, signaling an improvement in demand. Moreover, the company swung to a profit of $24.2 million, or 6 cents per share, compared with a loss of $33.5 million, or 7 cents per share.
Readers Also Like: