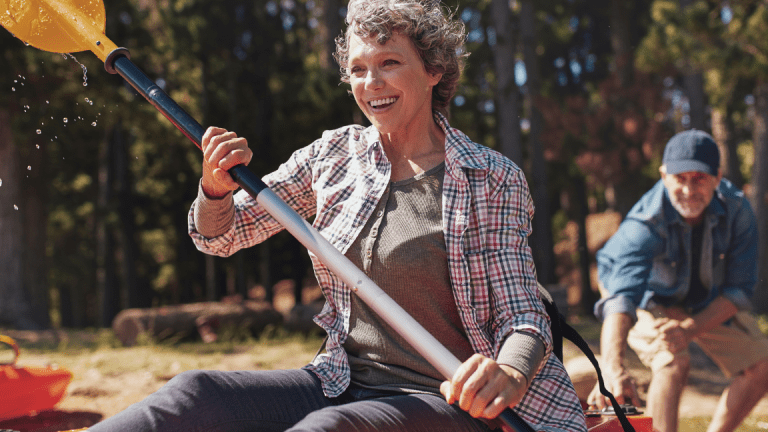 3 Great Ideas for Retirement Income
Looking for retirement income ideas? Try these ideas on for size.
Some retirement ideas to get you thinking.
Those looking for "reasonable" current income might consider several types of assets, according to Regi Armstrong, the president of Armstrong Wealth Management Group.
First, there are multi-sector bond/strategic income bond funds, which according to the Investment Company Institute seek to provide high current income for their shareholders by investing predominantly in a combination of domestic fixed-income securities, including mortgage-backed securities and high-yield bonds, may invest up to 25% in bonds issued by foreign companies and governments, and funds pursuing long/short, market neutral, leveraged, and inverse strategies.
One fund in that category is the PIMCO Income A (PONAX) , which, according to Morningstar, has a trailing 12-month yield of 5.12% and a 30-day SEC yield of 3.49%, expenses of 0.9%, has outperformed both the average multi-sector bond fund and the Bloomberg Barclays US Aggregate Bond Index by a wide margin over the past 10 years (8.61% versus 4.91% and 3.63%, respectively), and is ranked the second-best fund in its category out of 121 such funds. The "manager has been pretty deft in a variety of bond environments," says Armstrong.
Yield rotation ETFs are another category to consider. One fund in that category to consider is the Invesco DWA Tactical Multi-Asset Inc ETF (DWIN) .
According to Invesco, this ETF is based on the Dorsey Wright Multi-Asset Income index and generally will invest at least 90% of its total assets in securities that comprise that index. That index is designed to select investments from a universe of income strategies with the criteria for inclusion based on a combination of relative strength and current yield.
The ETF is a "fund of funds," meaning that it invests its assets in the shares of other, underlying ETFs eligible for inclusion in the index, rather than in securities of individual companies. The fund and the index are evaluated monthly for potential rebalance and reconstitution.
In essence, the Invesco DWA Tactical Multi-Asset Inc ETF invests in 20 ETFs ranging from bonds, REITS, dividend-paying stocks, and the like and every month it ranks the top 10 in price performance based on a Dorsey Wright relative strength ranking. It then includes the top five in yield in the portfolio. This results in about one change per quarter.
Apple and Corning Are 2 Giant Tech Stocks Ready to Rally
The ETF rose 2.66% in 2017 but is down 3.73% year-to-date through May 31, 2018. The ETF's SEC 30-day yield, as of June 4, 2018, was 5.21%; the distribution rate was 5.13%; the 12-month distribution rate was 4.76%; and the 30-day SEC unsubsidized yield was 5.21%.
A third category to consider are MLPs, which are a sharp, double-edged sword but a modest use can increase portfolio yield, says Armstrong.
Finally, Armstrong says a prudent overweighting to foreign stocks, which have higher yields than U.S. stocks and are less overvalued, can also provide current income.
One fund in the category to consider is the Vanguard International High Dividend Yield ETF (VYMI) , which according to a recent Morningstar report "is a reasonable value strategy that effectively diversifies stock-specific risk."