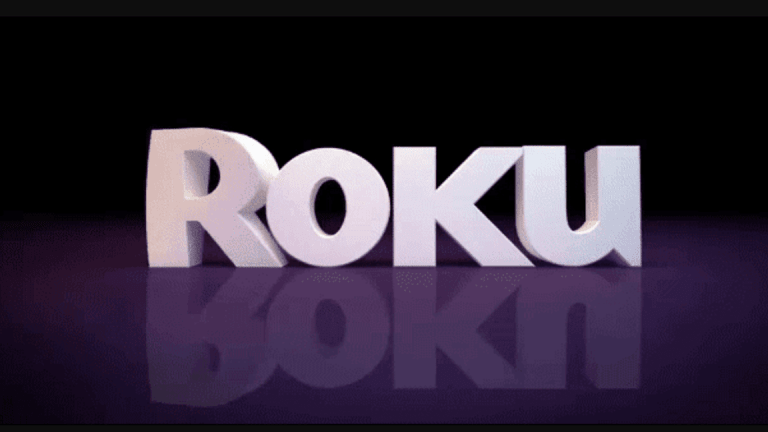 This Year's Most Successful Tech IPOs Have Often Been Diamonds in the Rough
Good companies have been going public at subdued multiples. Especially when there are some worries about competition or confusion about their business models.
Though a good case can be made that multiples for some large-cap tech names have gotten frothy, big differences still exist between the current environment and what went down in 1999 and 2000. The differences found in the tech IPO market are a good case in point.
A handful of high-profile disappointments such as Snap Inc. (SNAP) and Blue Apron Holdings (APRN) aside, 2017 has clearly been a better year for tech IPOs than 2016. But a lot of that has to do with how conservative bankers have generally been in valuing this year's offerings.
Snap, propped up by lofty private-market valuations, a well-known consumer brand and media hype, was the rare example of a 2017 offering featuring sky-high multiples -- it went public at around 20 times expected 2017 sales, in spite of major losses and hefty cloud spending needs. Others have typically gone public at more restrained valuations. And that's helped produce success stories such as the following companies:
- Online real estate agency Redfin Corp.
(RDFN)
, which is currently up 65% from a $15 late-July IPO price. Redfin's IPO valuation was equal to 3.3 times a current 2017 revenue consensus of $363.7 million (implies 36% sales growth).
- Okta Inc. (OKTA) , creator of a software platform that helps companies manage access to cloud and mobile apps, is up 68% from a $17 April IPO price. The IPO price is equal to 5.6 times a current fiscal 2018 (ends in January 2018) billings consensus of $244.8 million (implies 53% growth).
- Alteryx Inc. (AYX) , a provider of software tools that help make corporate data accessible to rank-and-file workers for analysis, is up 46% from a $14 March IPO price. The IPO price is equal to 5.2 times a 2017 billings consensus of $159 million (implies 40% growth).
- Appian Corp. (APPN) , a provider of cloud-based app development tools, is up 132% from a $12 May IPO price. The IPO valuation is now equal to 4.5 times a 2017 revenue consensus of $163.1 million (implies 23% growth).
- Living room streaming hardware/software provider Roku Inc. (ROKU) is already up 96% from a $14 Sept. 27 IPO price. Even after factoring outstanding stock options and warrants, Roku's IPO valued it at less than 4 times reported 2016 revenue of $398.6 million (up 25%).

One qualifier: Estimates for some of the aforementioned companies have risen since they've gone public; Okta estimates, for example, rose after the company posted strong results and guidance in early September. Nonetheless, the multiples shown above do generally show that the companies' opening-day valuations were a far cry from what Snap went public at.
More of What's Trending on TheStreet:
There is definitely some tech in this new Ford (F) truck...
The companies have some other things in common besides moderate multiples. Chief among them: They all went public as "diamonds in the rough" due to worries about competition, with some also plagued by an imperfect understanding of their business models.
Roku may be the poster child here. The popular conception of the company going into its IPO was that it's a supplier of low-margin hardware for a streaming device market that has high penetration rates and in which Amazon.com Inc.  (AMZN) and Apple Inc. (AAPL) are major rivals. While Amazon is indeed a major threat (Apple less so, due to its premium pricing), that popular view overlooked how much Roku's gross margin dollars now come from ads, transaction cuts and other service revenue streams derived from a growing installed base, as well as from software-licensing deals with TV makers. Investors grasping this have been quick to bid Roku up post-IPO.
Jim Cramer and the AAP team hold a position in Apple for their Action Alerts PLUS Charitable Trust Portfolio. Want to be alerted before Cramer buys or sells AAPL? Learn more now.
Alteryx, for its part, was often lumped together with analytics software providers such as Tableau Software Inc. (DATA)  and Qlik Technologies -- they operate in a very competitive space -- even though its data-preparation tools are often used in tandem with those companies' products. Redfin was held back by worries about competition from Zillow Group Inc. (ZG) , whose platforms are widely embraced by traditional real estate agents. And Okta by concerns about competition from the likes of Microsoft Corp.  (MSFT) and Cisco Systems Inc. (CSCO) .
The companies could also generally claim strong growth rates -- this isn't quite as true for Roku, whose hardware growth has begun flatlining, but it does hold for Roku's higher-margin revenue streams. And though they were all losing money going into their IPOs, unlike Snap or Blue Apron, they all had limited infrastructure spending needs, which in turn yielded margins and cost structures that made investors confident the companies will turn profitable as long as they maintain their sales momentum.
In a nutshell: Good companies are still often going public at fairly reasonable multiples, particularly when the story surrounding them is a little complicated. That's not guaranteed to continue if recent success stories compel bankers and investors to be more aggressive in how they respectively price and bid on IPO shares. But for now, it's providing tech investors having a harder time finding bargains among high-growth names some opportunities to do so.
Don't miss these top stories on TheStreet:
Mom Was a Harley Rider ('70's), I Ride Today ('17), Will my Girls Ride Tomorrow?