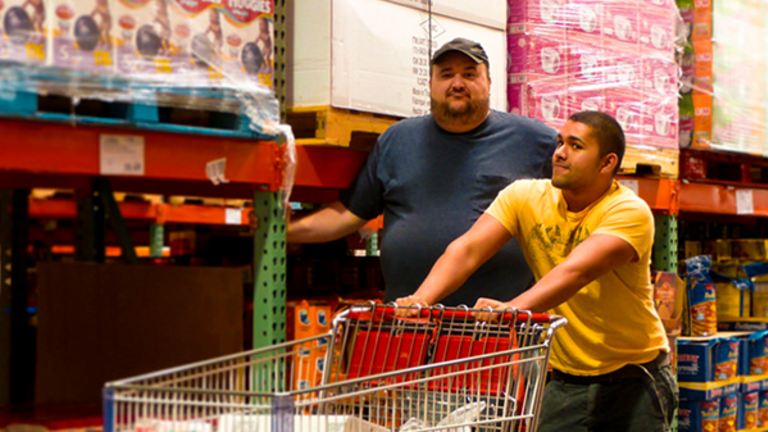 Costco Has No Strategy to Fight Off Amazon, Top Analyst Reveals
Tough words.
Get it together.
To compete with Amazon.com Inc. (AMZN) - Get Amazon.com, Inc. Report following its proposed $13.7 billion acquisition of Whole Foods Market Inc. (WFM) , Costco Wholesale Corp. (COST) - Get Costco Wholesale Corporation Report needs to get into the e-commerce game fast, Barclays Capital Inc. analyst Karen Short wrote on July 13.
Since the acquisition was announced June 16, Costco shares have fallen 12.9%, compared to an overall S&P 500 increase of 1.7% during the same period. Even after reporting solid June same-store sales growth on July 6, shares have continued to lag.
"Investors are more concerned with how the Amazon/Whole Foods acquisition - announced on June 16 - will impact your business model 12 months from now than your ability to generate strong results for the next four quarters," Short wrote in a scathing open letter to top Costco executives. "Given the potential that long-term concerns will overshadow near-term results, the only solution near term, in our view, is to convince and communicate to investors that you have a real and defensible strategy in an ever changing world."
Costco Investors Have Been Crushed, and It Could Get Even Worse
Short's primary suggestion is that Costco expand its e-commerce offerings, an area where the company has traditionally lagged. For example, in its most recent quarter, Costco grew its online sales 11%, compared to a 63% e-commerce sales increase at Walmart Stores Inc. (WMT) - Get Walmart Inc. Report and a 22% increase at Target Corp. (TGT) - Get Target Corporation Report .
"An e-commerce wholesale retailer of consumables - regardless of whether it has a membership fee - would be a great fit, in our view," she wrote. Costco should also figure out solutions to solve its resistance to "click and collect," although shoppers at Walmart's Sam's Club warehouse store chain "have shown they enjoy the convenience offered by this service since club stores are large, often difficult to navigate, and take a long time to shop."
A possible compromise, Short suggested, would be to open dedicated pick-up only facilities for click and collect across the U.S. That would also alleviate space constraints inside the warehouses and in the parking lots.
While Barclays found in a survey that 90% of customers enter Costco locations to shop for food, the company should still meaningfully accelerate non-food e-commerce efforts, Short wrote.
"If this means hiring an external army of Silicon Valley techies - then so be it. You need external, IT-related expertise to improve service, develop algorithms, and offer more 'base technologies' that we believe are increasingly necessary to compete effectively."
Costco shares rose 3.7% to $158.55 on Monday afternoon.
More of What's Trending on TheStreet:
This Is Why President Trump Can Now Blame Apple for Atlantic's Reporting