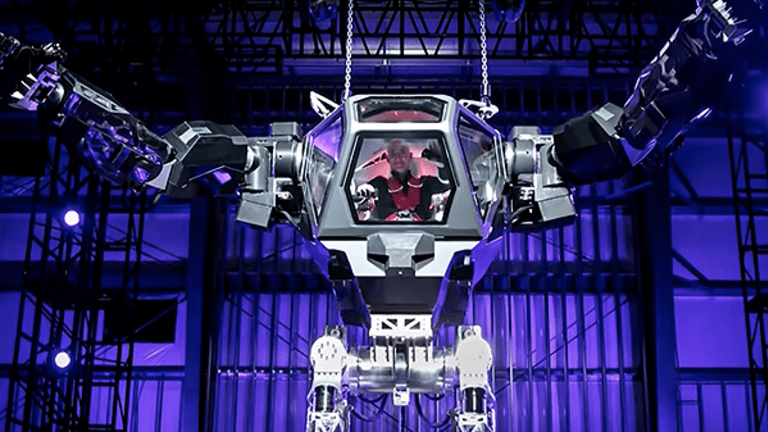 Amazon Has Unleashed This Beast With Its Whole Foods Deal
AmazonFresh is the grocery service people seem to gravitate to.
Amazon.com Inc.'s  (AMZN) - Get Free Report  plans to buy Whole Foods Market (WFM) has made Amazon Prime a hot commodity.
Research firm Morning Consult reported that 28% of recent survey respondents said they were more likely to become a Prime member, which costs $99 annually, because of the planned merger, while 39% said they hold a more favorable view of Whole Foods now than they did before. Morning Consult released the findings of a survey it conducted on 2,000 U.S. consumers on Tuesday, June 27, in response to Amazon's  $13.7 billion acquisition of Whole Foods.
READ MORE: Kroger Thinks Amazon Will Make One Massive Change to Whole Foods
Already, 42% of respondents said they have used AmazonFresh, the e-commerce conglomerate's grocery delivery service, which was folded into Prime last year, while only 12% have used online grocer Peapod and another 12% have used Instacart, which Whole Foods currently partners with.
The NPD Group recently reported that 52% of Americans who buy their groceries online use Amazon, and that 20 million consumers in the U.S. are planning to boost their virtual food shopping over the next six months.
Still, only 7% of consumers in the U.S. actually bought their groceries online in May, NPD said.
READ MORE: Blue Apron's Debut Shaken By Amazon-Whole Foods Deal
Morning Consult found that consumers are more willing to buy nonperishable items online, with 64% of e-commerce grocery sales going to toiletries.
Information and technology platform BigCommerce reported today that 96% of Americans have made some sort of online purchase.
Stacy Mitchell, co-director of the Institute for Local Self-Reliance and co-author of "Amazon's Stranglehold," recently told TheStreet that one-fifth of the $3.6 trillion retail market in the U.S. is set to shift online, and Amazon is already on track to capture two-thirds of that share.
As of Monday, June 26, 83% of Americans hold a positive view of Amazon, according to Morning Consult.
Read more of today's top business news here.