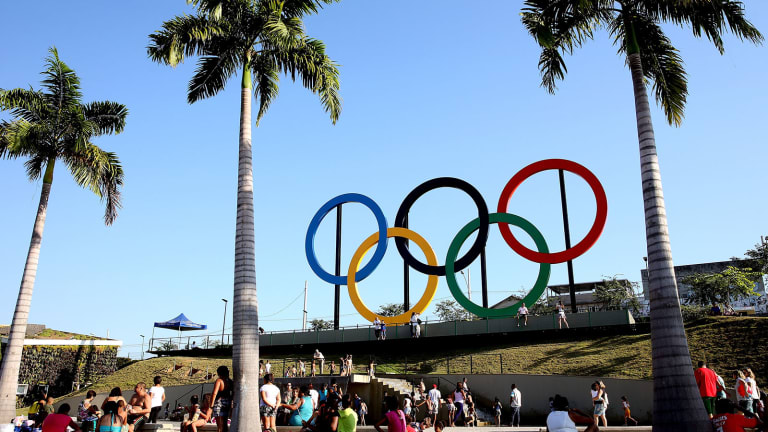 This Strange-but-True Signal Says It's Time to Buy U.S. Stocks
It might sound crazy, but there's a relationship between a country's Olympic performance and its stock market returns.
Does a country's medal haul at the Olympics lead to stock market success? Could gold on the podium translate to gold in the bank? Common sense would say no, of course not. Why should there be any relationship between a country's athletic prowess and its market performance?
And yet, there appears to be a link between success on the podium and success in the markets. Over the last two decades, the top Olympic gold medal winning countries have, on average, seen their stock markets outperform the MSCI World Index in the months following the end of the Olympics.
For example, in 1996 the U.S. dominated the 1996 Summer Olympics in Atlanta, winning the most gold medals (44, nearly twice as much as second-place Russia, which won 26). In the year that followed (Aug. 4, 1996 to Aug. 4, 1997) the MSCI World Index rose 26%. In that same period the S&P 500 rose 43%, outperforming the MSCI World Index by 17 percentage points.
Similarly, in 2008 China won 51 gold medals, the most of any country. Following its Olympic success, China's stock market was a world-beater as well. The Shanghai Composite Index rose 25%, while global markets dropped 19%, a difference of 43 percentage points (due to rounding).
In total, six out of the last 10 Olympic games winners' markets outperformed the MSCI World Index over the following 12 months. On average, during the three months after the Olympics, the winners outperformed the MSCI World Index by 6 percentage points. For the six months after the games ended, the outperformance was also 6 percentage points, and for the subsequent year they averaged returns 4 percentage points higher than the world index.
A lot of this cumulative outperformance was because of China's exceptional post-Olympic market returns. But even if that number isn't included, the top gold medal-winning countries still did well. Plus, Russia's stock market had an exceptionally bad year following its winter Olympic success, so China and Russia almost cancel each other out.
A few percentage points difference in stock market performance may not sound huge. But in the world of asset management, outperformance is measured in basis points (one hundredth of a percentage point, or 0.01%). Careers and fortunes are made and lost on transactions, or trades, in which a dozen or so basis points either way make or break a deal.
So clearly there is a link between Olympic success and economic growth. But why?
For a country to win a lot of gold medals, more is needed than just naturally gifted athletes. It also requires millions of dollars to spend on training. So, if a country has enough money to invest in sports, it could indicate that the overall economy is in good shape. But that's a pretty shaky theory.
Ultimately, as with a lot of market quirks -- such as the January barometer, the Super Bowl indicator, sector rotation, and "sell in May and go away" -- it might not matter why it happens. What matters is that it does happen. Investors don't necessarily need to understand why something happens in order to capitalize on it.
At the Rio Olympics this year, the U.S. once again won more gold medals than any other country. So does this mean you should invest in the S&P 500 for the next year? Well, maybe. This year the S&P 500 is already up 6% while the MSCI World Index is up 5%.
If the S&P 500 keeps performing better than the rest of the world's markets, it could be a very good post-Olympic year for U.S. stocks. To bask in the U.S. post-Olympic gold medal glow, just buy the S&P 500 index using an ETF like the SPDR S&P 500 ETF Trust (SPY) .
Kim Iskyan is the founder of Truewealth Publishing, an independent investment research company based in Singapore. Click here to sign up to receive the Truewealth Asian Investment Daily in your inbox every day, for free.
This article is commentary by an independent contributor. At the time of publication, the author held no positions in the stocks mentioned.