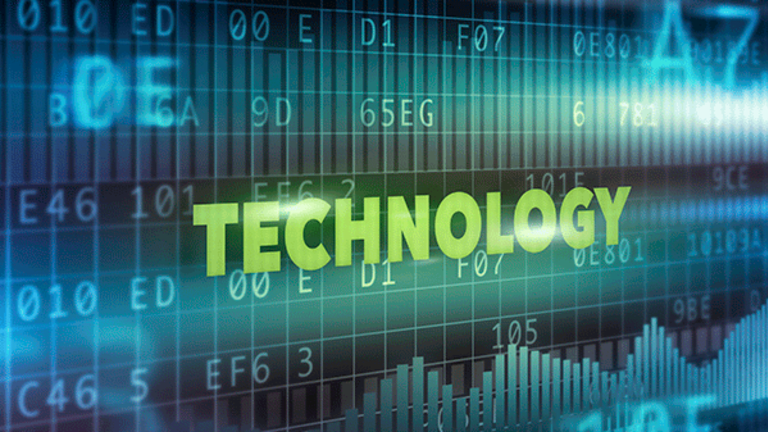 This Small-Cap Tech Stock Is a 'Trifecta of Growth'
Leverage military, technology and small-cap growth -- with just one stock.
The technology sector has finally shaken off "the Donald Trump blues" and embarked on a rally that's likely to maintain its momentum into next year. At the same time, small-cap stocks have been on a tear, and aerospace/defense is the one of the best growth opportunities available.
Here's a little-known stock that capitalizes on technology, small-cap and aerospace/defense growth, all at the same time: test-systems maker Astronics (ATRO) - Get Free Report .
As investors focus on the obvious mega-cap names in technology, don't ignore the smaller innovators like Astronics that are setting the stage for multiyear growth.
Stocks resumed their upward trajectory Monday, as traders focused on companies that benefit from economic growth, notably technology companies such as Microsoft, which gained 1.6%.
Until Monday, the tech sector hadn't participated in the broader market's postelection rally, in large part because President-elect Donald Trump has been feuding with Silicon Valley's leaders over such issues as immigration, overseas manufacturing and privacy policies.
Technology impresarios are starting to realize, though, that Trump's customary bluster really won't affect their bottom lines, especially as economic growth accelerates. The tech-heavy Nasdaq Composite added 1% on Monday.
Stocks of small and medium-sized companies also soared. The Russell 2000 index spiked 1.8% and is up 18% year to date, more than twice as much as the S&P 500. As economic indicators continue to look positive, it's worth remembering that small-caps historically outperform the broader market during recoveries.
With a market cap of $1.19 billion, Astronics is big enough to weather market volatility, of which there's been plenty, but small enough to confer the market-beating gains that often elude its bigger brethren.
The company designs and manufactures products for the aerospace and defense industries around the world. It operates through two divisions, Aerospace and Test Systems.
The Aerospace division offers lighting and safety systems, electrical power generation, aircraft structures, avionics products and other products.
The Test Systems division provides automatic test systems for communications and weapons platforms, and training and simulation devices to aircraft OEMs. The company also sells test solutions to semiconductor and medical device manufactuers.
In addition to enjoying tailwinds from defense, Astronics benefits from the global surge in commercial aviation. After several grim years following the Great Recession of 2008-2009, the entire aviation sector is flying high, especially in developing nations where rising middle classes are clamoring for travel. A major Astronics client is the giant commercial and military aircraft maker Boeing.
The stock's trailing 12-month price-to-earnings ratio is 21.8, which is not too much of a premium to the aerospace/defense industry's trailing P/E of 18.3. The analyst consensus is for the company to post year-over-year earnings growth of 17.8% next year, a stellar projection in the context of generally tepid earnings projections for the S&P 500. Over the past five years, the company has racked up a five-year earnings growth rate of 14%.
Every portfolio should have exposure to small caps; Astronics is a good place to start.
---
Like every American, you want to be in control of your own destiny. That means being able to predict in advance how much money your investment portfolio will generate. Think it can't be done? Our top analyst has a system that can ensure you will make a profit on more than 80% of your trades. To find out the secret, just click here!
This article is commentary by an independent contributor. At the time of publication, the author held no positions in the stocks mentioned.